Long exposures can help create ethereal, dreamy images, where ocean waves dissipate into a foggy blur and even clouds in the sky can begin to swirl and streak. But during most of the daylight hours, it's impossible to shoot with exposures beyond a half-second or so, even when your lens is stopped down to f/22 and your ISO set to 100.
That's when neutral density (ND) filters become indispensable.
Today, PolarPro launched a new line of variable ND filters endorsed by photographer Peter McKinnon (the Variable ND "Peter McKinnon Edition") which includes two models: a 2-5 stop variable filter, and a 6-9 stop filter. Both are available in three thread sizes: 67mm, 77mm, and 82mm.
They also sent me a test unit to check out1As usual, PolarPro provided the test unit without charge, but we never accept products or compensation in exchange for a positive review. We will not receive any compensation from PolarPro for product sales, though links on this site to Amazon, B&H, and other retailers are always affiliate links and will help support additional un-biased reviews. during the week leading up to the announcement (for this review, I used a 77mm 6-9 stop variable filter). This is what I found.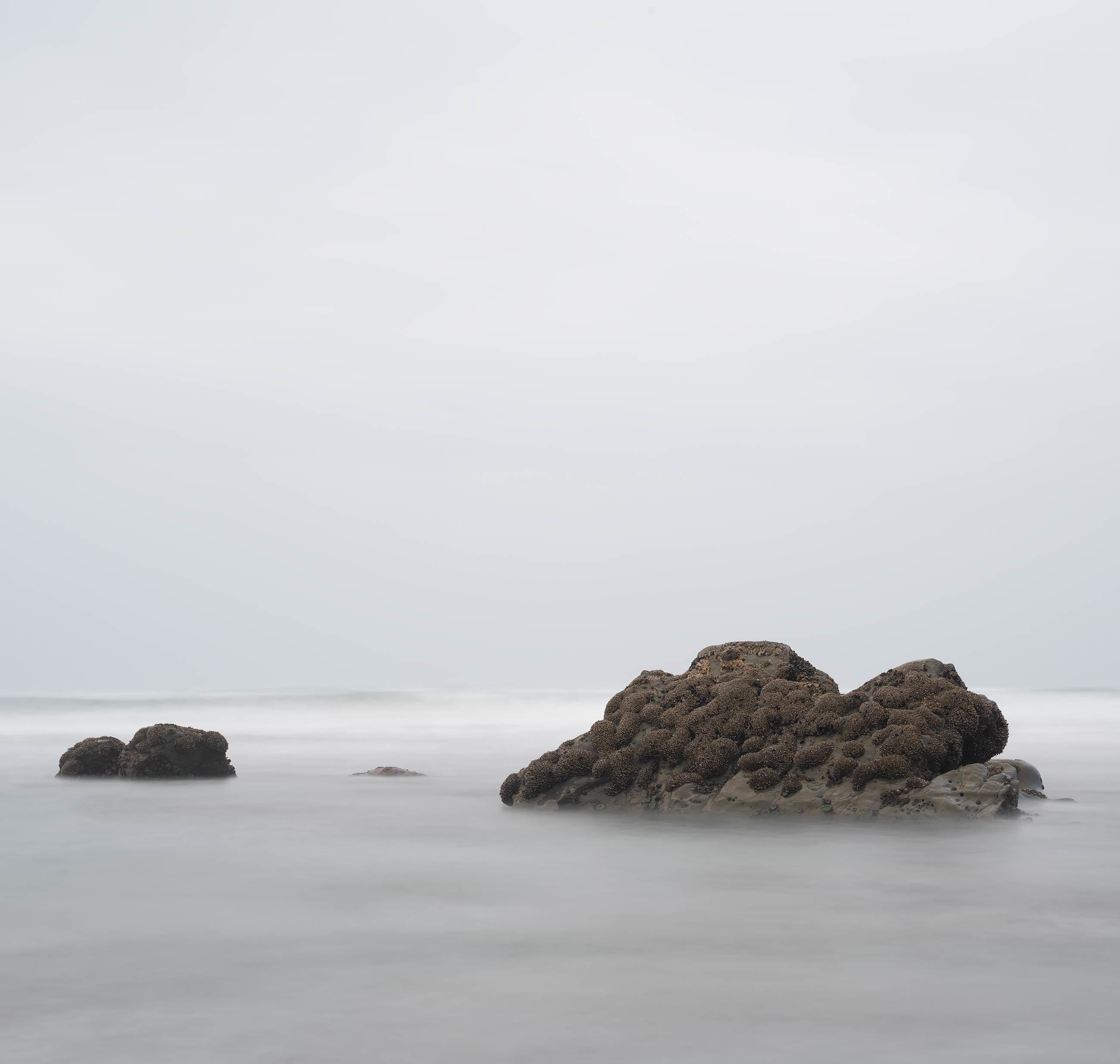 What's in the Box
The PolarPro Variable ND filter comes impressively packaged in a sturdy, hinged box that's held closed with magnets. The interior of the box holds a hard filter case, a soft filter case, a Defender-style rubber filter cap, a micro-fiber cloth, a lifetime warranty card, a couple of stickers, and some information cards. It's some of the nicest packaging I've ever seen for a piece of photography equipment.
Appearance & Design
The ND Filter itself consists of two rings: the back ring that threads into the lens, and the front ring that rotates on it to change the density. Like PolarPro's other filters, the front ring is painted gold, while the rest of the lens is black, and the filter glass has an iridescent gold sheen.
A small white arrow on the back ring points to a the sequence of numbers from 6 to 9 on the front ring to indicate the number of stops of light being blocked. All in all, it is attractive and easy to use.
Functionality
When looking at the functionality of a Variable ND filter, there are a few things that are important to consider:
Most importantly, does it block the amount of light that it claims? Is it easy to use, and does it function as intended?
Is it color neutral, or at least, color consistent?
Does it block light evenly across the frame?
Exposure
To test the first point, I headed out for the Washington coast and the Columbia River, near Portland, to do some long-exposure shooting.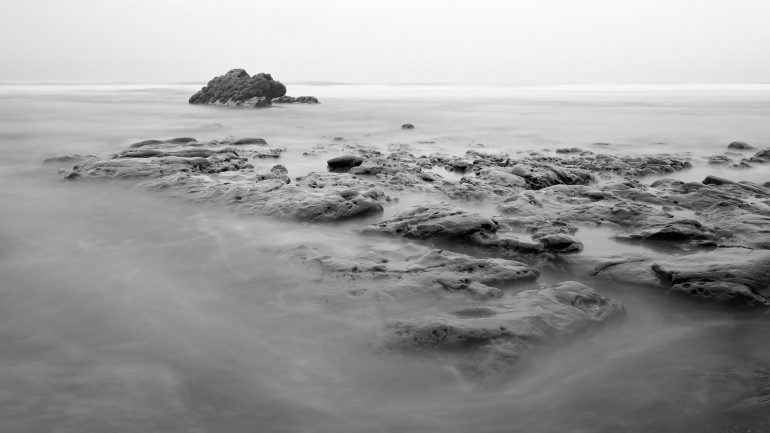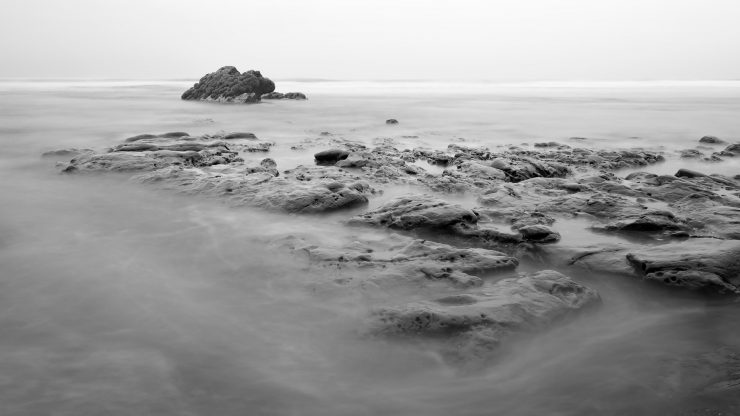 I quickly learned that the exposure rating was accurate at the 6-stop end of the range. If my shutter speed were at 1/500th with no filter, it would reliably drop to 1/8th with the filter set at 6-stops. Beyond that, things were not quite as clear. To get my light meter to drop one more stop (1/4 second), I'd have to turn the ring halfway between the 7 and 8-stop marks, and when turned all the way to 9, I'd finally reach 1 full second (instead of 2 full seconds, which would be 9-stops).
So, it appeared that the 9-stop marker was off by a full f-stop2Back at home, I had a chance to set up a continuous light and test in a controlled setting and I got the same results. It makes more sense to consider this filter a 6-8 stop ND.
UPDATE (April 24, 2019) : Because my ND filter wasn't measuring a full 9 stops at that setting, PolarPro sent me a replacement filter to test, assuming that the original had a manufacturing defect. Unfortunately, I found that the replacement had the same problem. The difference between the 6 and 9 stop settings was 2 1/3 stops (just under, actually). That makes it a very slight improvement on the first filter, but still well short of expectations.
Color

In general, I shoot RAW and while I'm shooting, I let my camera's auto-white balance get me in the right ball-park. Consequently, I didn't notice any problems while shooting.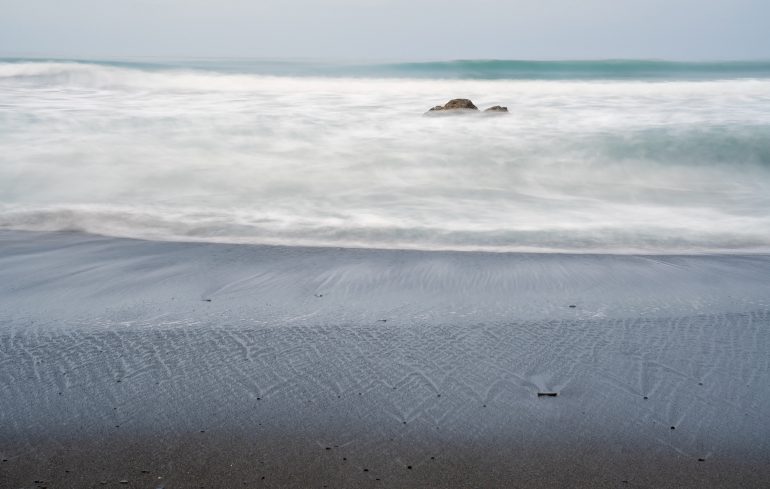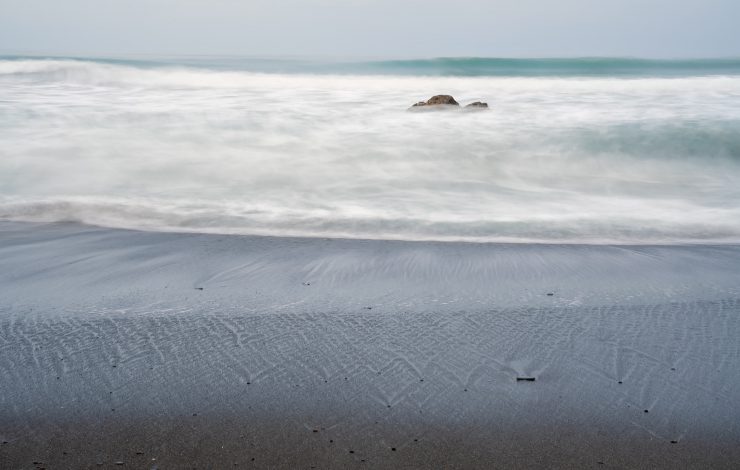 But I was curious, so I set my camera to daylight balance and looked at a white backdrop while rotating it. I didn't get any significant shifts in color, when using standard LED lights.
I did get pretty dramatic color shifts when shooting a white screen on my computer monitor, but that's to be expected, since LCD screens also use polarization. This is a good reminder, though, that variable ND filters also polarize, and you may see those effects in your work while shooting.
Even Transmission
Since "variable" is right in the name of these filters, I was curious whether there was any variation across the frame as the front ring was rotated. In this case, I didn't set up any sort of lab test… I just looked at my images from the past week or so, many of which ended up with plain, smooth skies or bodies of water, so it should have been pretty obvious if there were any darkening in parts of the frame.
And I was happy to discover that there were no obvious problems in this regard. Everything was evenly bright across the frame, if it was supposed to be. Some variable ND filters get a dark "X" across the frame at some settings, but I didn't with this filter (though it has a less aggressive adjustment range than many other filters, too).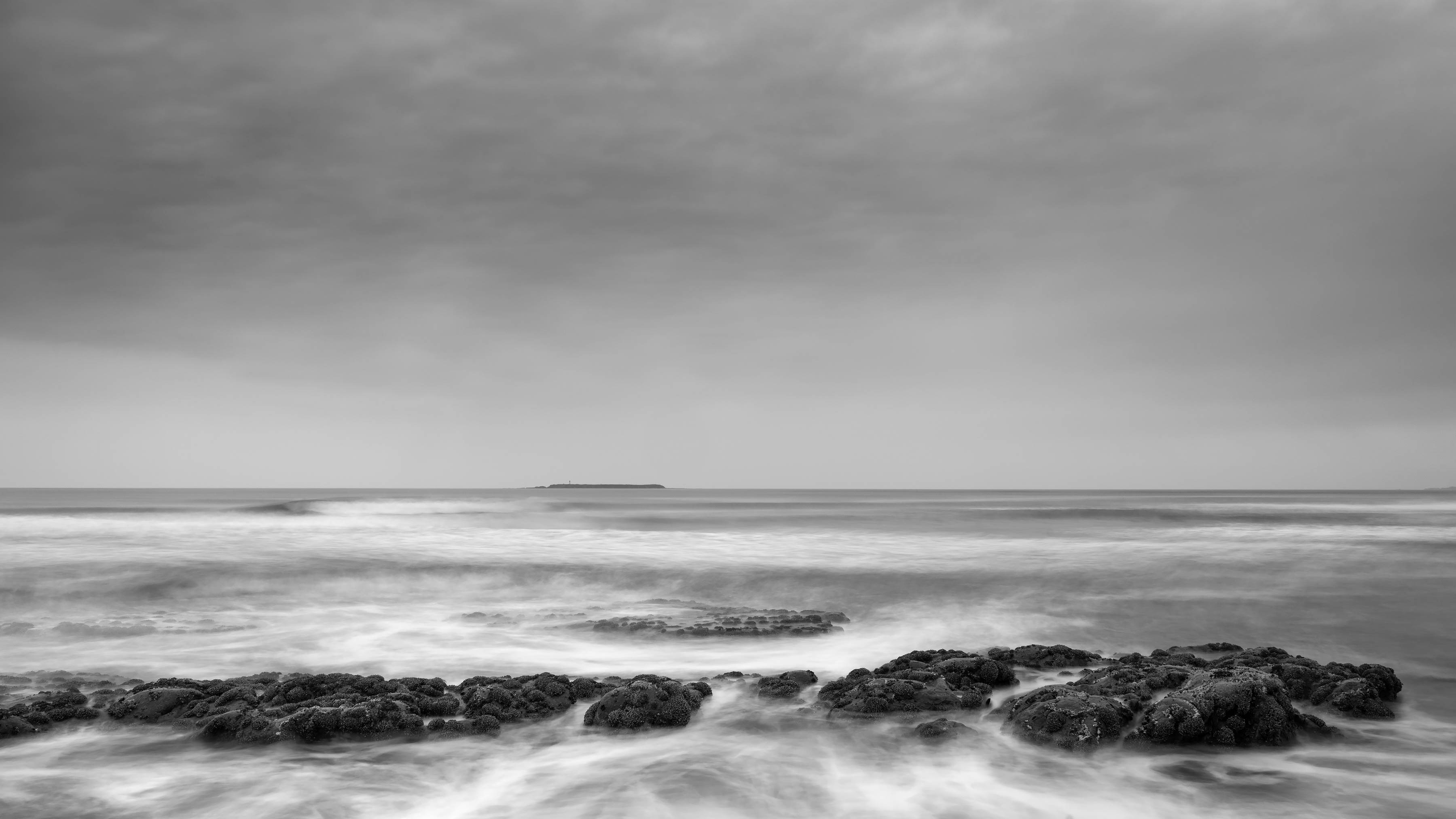 Build Quality
When it comes to the construction of these filters, there is no room for complaint. The rings glide smoothly against each other when rotated, with just enough dampening to feel well made, but not so much that it's hard to work with. The rings themselves feel as though they're probably machined brass, but they could be aluminum. Either way, they feel sturdy and solid.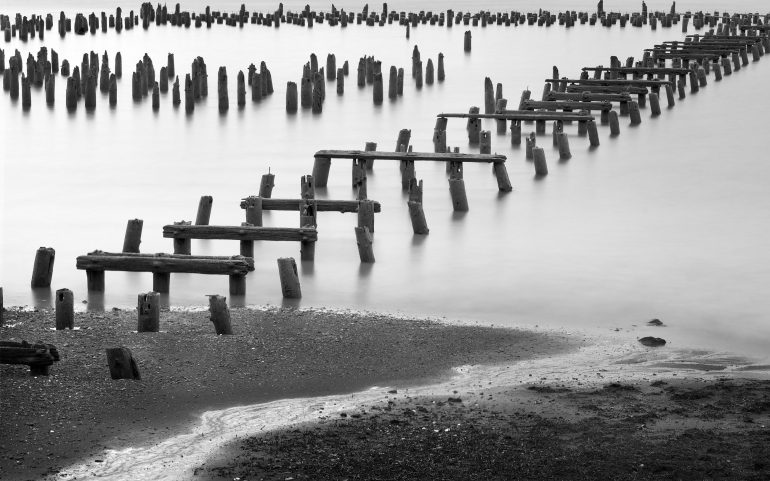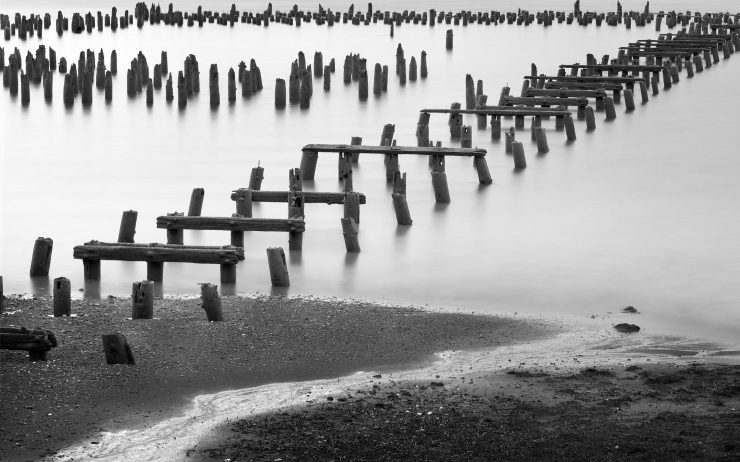 The packaging and accessories (including two cases) that came with the filter are of exceptionally good quality. It makes no difference in the operation of the filter, but the packaging is among the nicest I've ever seen for a piece of camera equipment.
Value
Finally, we come to value. The PolarPro Variable ND filters will cost $249.99 for a 2-5 stop model, and $299.99 for the 6-9 stop model that I tested.
They are not the only Variable ND filters on the market, though. In fact, there are numerous others, some with much larger variation ranges, and others more modest. And as you'd expect, some are also quite expensive, while some are cheap (less than $40).
The B+W VND filters claim to be color-neutral throughout the range, and cost $210. Less expensive options like the K&F Concepts filter claim to produce no "X" artifacts and cost about $90. Unfamiliar Chinese brands like ZoMei can be found for $28.
This makes the PolarPro filter the most expensive that I've seen. Of the others mentioned, I've only used the Breakthrough Photography (non-variable), and those only briefly, so I can't say whether the PolarPro's quality warrants the price difference, but I can at least say that the price is not a smokin' hot deal. In our grading system, a "5" is average, or "as expected" for value, and this is what I'd expect for a PolarPro filter, but no better.
Conclusion
The PolarPro VND Peter McKinnon Edition filter is an attractive and well-built filter that delivers a little less than it promises for a premium price. Its limited range of variation does not make it worse than cheaper filters, but also doesn't make it any better. The excellent packaging and wonderful array of accessories provided with the filter help to justify the extra cost, and the quality of the filter glass and materials is excellent.
I'm a photographer, which means that I have hundreds of things to spend money on, from lenses and camera bodies to tripods and airline tickets… so I'm cheap when I can be. If I could save $125 by buying a cheaper ND filter of respectable quality like the Breakthrough Photography model, I probably would.
However, I understand that some photographers are willing to spend the extra money on brands that they know and trust, believing that such products will not fail them when they're 100 miles from the nearest village in darkest Peru. For these people, I see no reason not to recommend the PolarPro "Peter McKinnon Edition" Variable ND filters.
Review: PolarPro Peter McKinnon Edition Variable 6-9 ND Filter
Pros
Excellent Design
Great Build Quality
Included Extras are High Quality and Useful
Cons
3 F-Stop Range, Not 4
Expensive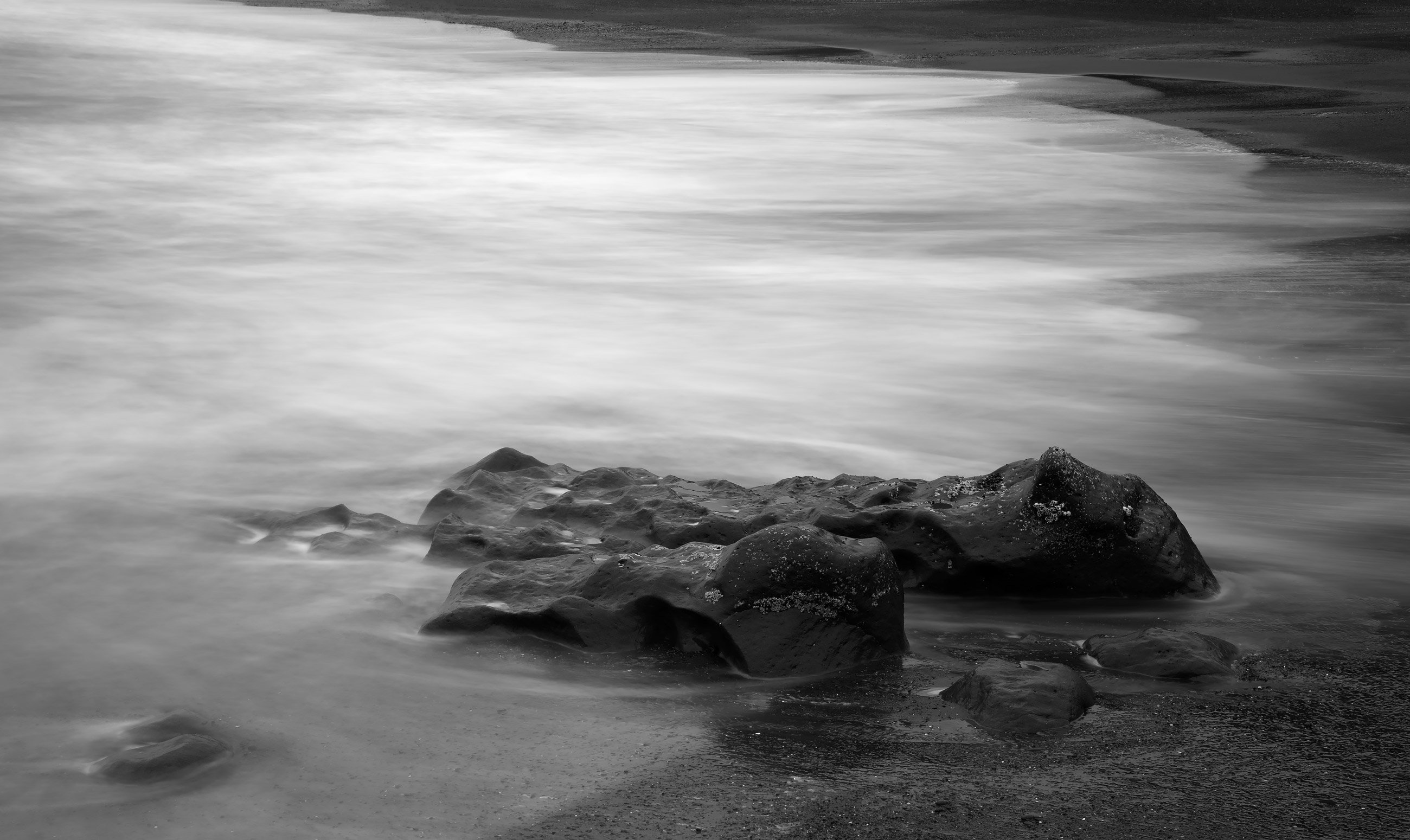 Questions? Comments?
As usual, I'm happy to answer any questions that might have come up while you were reading this review. Feel free to ask them in the comment section below, and I'll get to them as soon as I can.