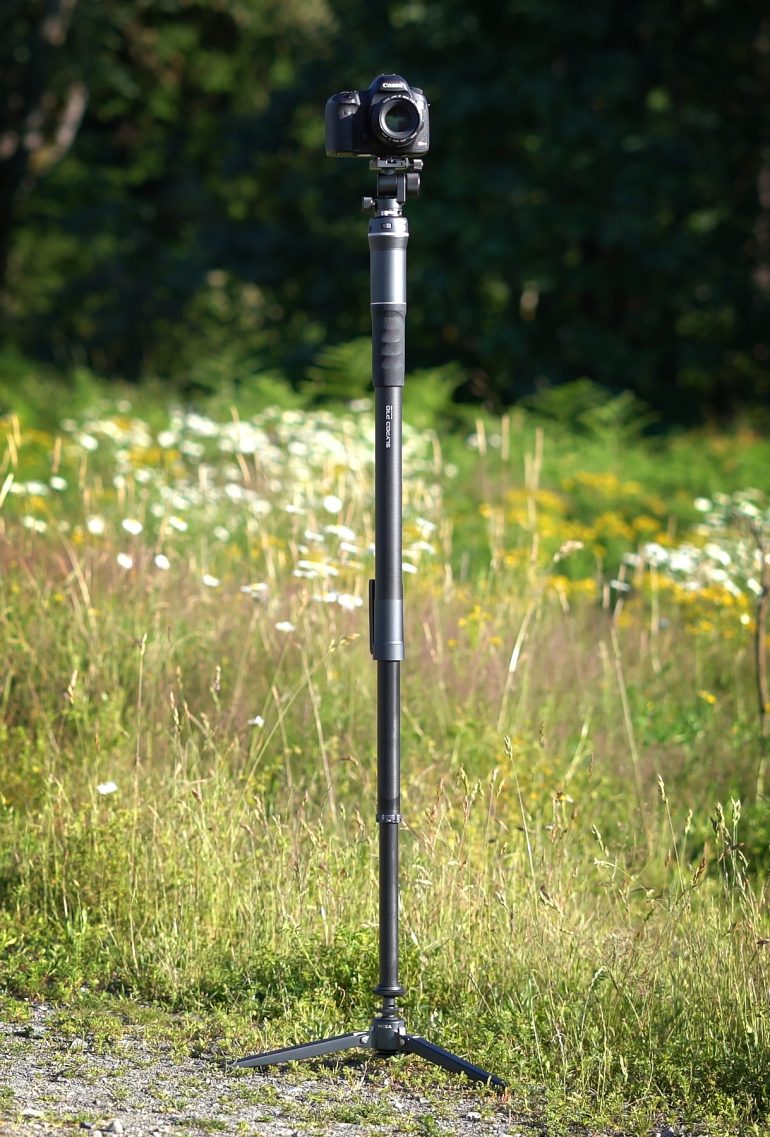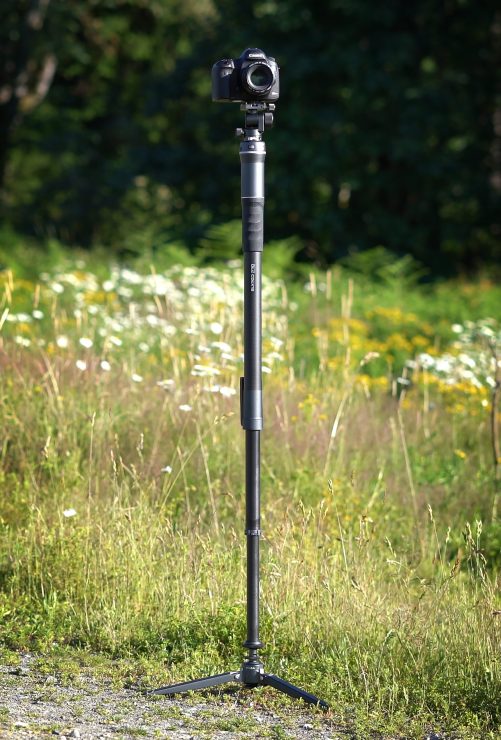 The Gudsen Moza Slypod Pro is a monopod-style motorized camera slider that has some unique advantages over traditional camera sliders, especially when it comes to size and weight. The slider's narrow body is easy to slip into a backpack and carry anywhere, and when mounted on a tripod, it can provide many of the movements that you'd expect from a jib or traditional slider. But of course, it's not perfect, either. Is the Moza Slypod Pro worth it's $600 price tag? I've been testing it for over 6 months, and this is what I've found.
The Basics: Size and Capabilities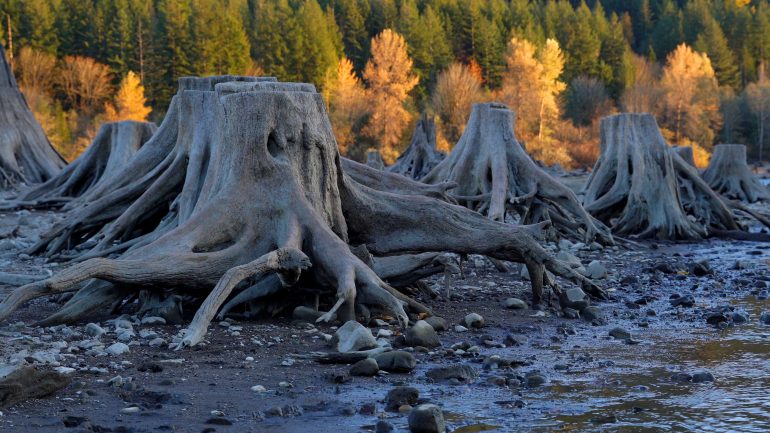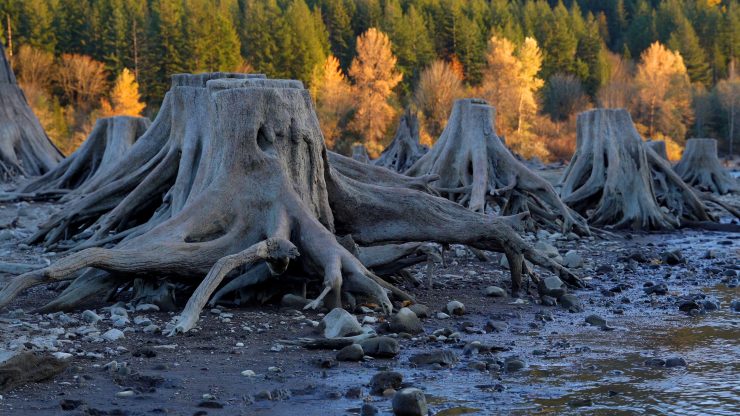 The Slypod Pro is the same size as a common monopod; the largest section of its body is about 2 inches wide at the handle, and of course the two telescoping leg sections are smaller, and all of the sections are carbon fiber. At it's most compact, the Slypod is about 25 inches long, and it weighs a mere 3.2 pounds, including the built-in battery.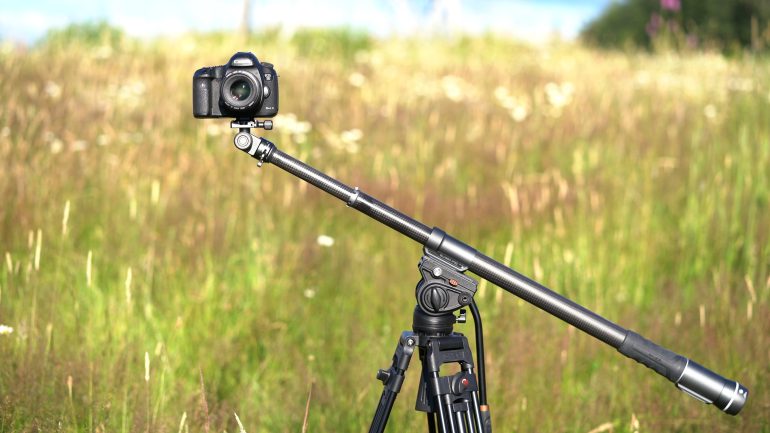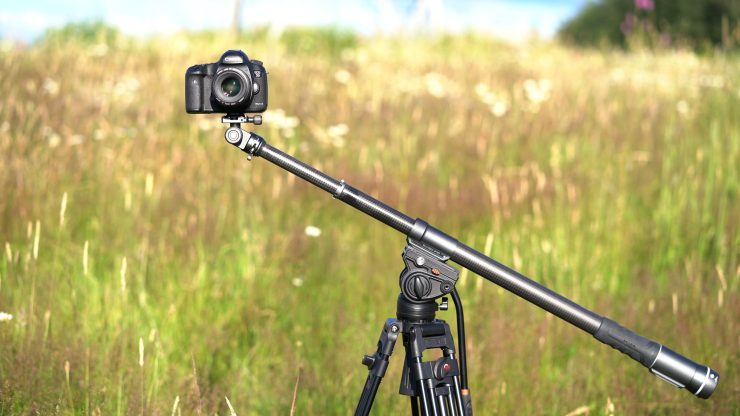 The two leg sections extend and additional 21.5 inches, a very useful travel range for a camera slider. If you're using the Slypod in a vertical orientation it can lift a massive 13 pound camera rig, and if you're using it horizontally, it manages a much more reasonable 7.7 lbs (my Sony A7RIII with a battery grip and chunky 70-200 f/2.8 lens weighs 6lbs). Though there are buttons to control the leg extension on the Slypod, all of the complex functionality is better done through the Moza Master app for Android or iOS.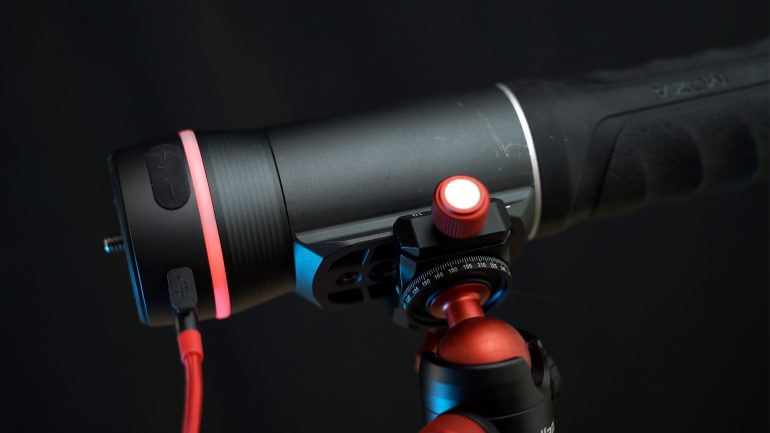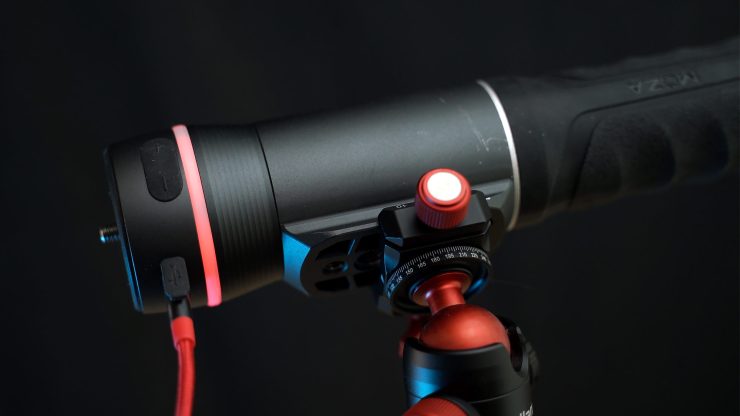 The battery, it's worth noting, seems to last forever. Although the Moza website states the battery life as 5.5 hours, I've never managed to run the battery dead, or even get close. With occasional use, I charge the battery every month or two. The battery charges in a couple of hours via a USB-C port. Because it's built in, there's no way to switch out batteries if it does happen to die, but that isn't a real concern unless you're on a multi-day hike with no means of charging. More of an issue is the fact that lithium batteries are generally not allowed in checked airline luggage, so you may need to carry it on the plane with you.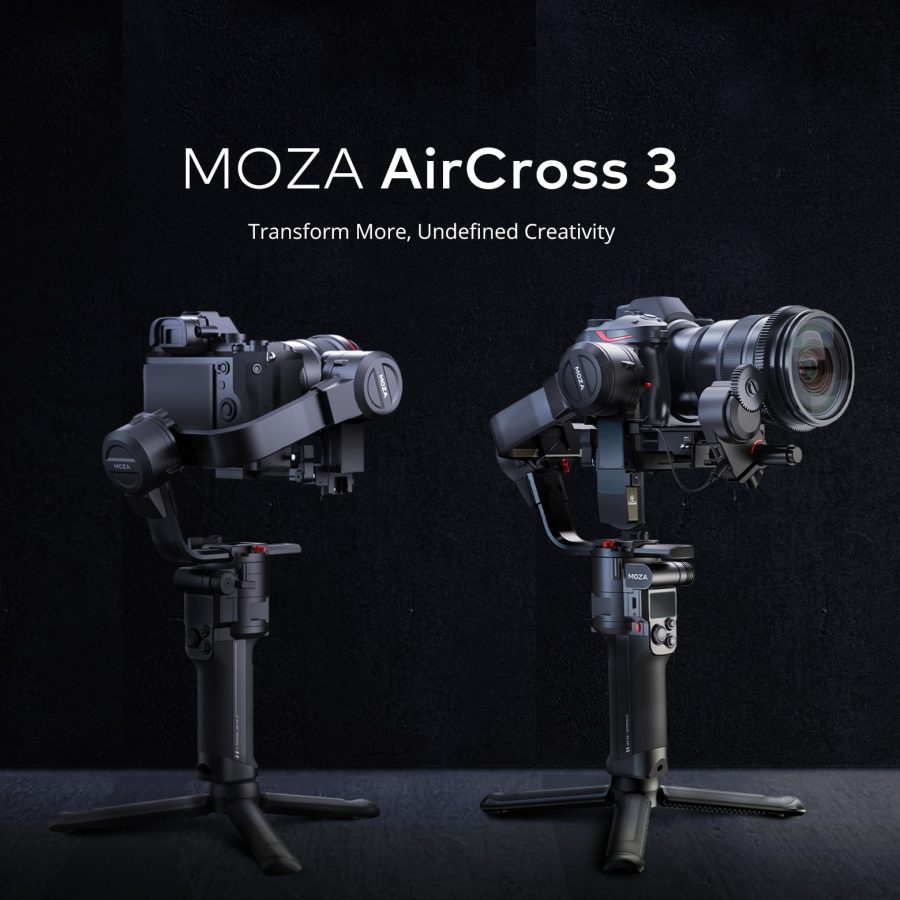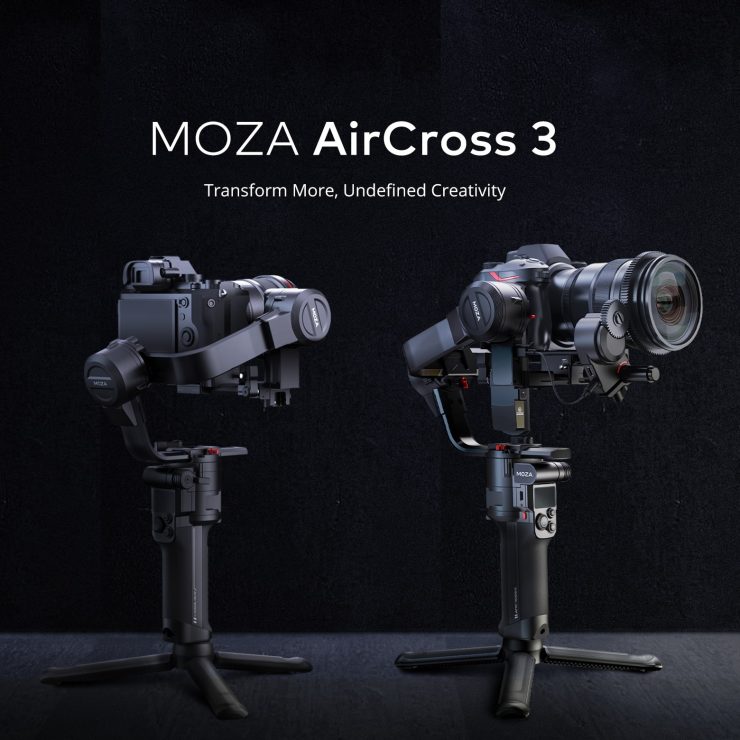 In all of my testing, I've used a camera attached directly to the Slypod, but Gudsen also makes a series of gimbal stabilizers (called AirCross) that can be used in tandem with the Slypod and controlled from the same app. Of course, this adds stability to your footage, but also allows you to hand-hold the Slypod above your head for drone-like effects, for example, and for creating multi-axis panning effects. I haven't tested the AirCross gimbals, unfortunately.
How It Works
The best way to see the visual effects that the Slypod can create and the functionality of the app is to watch the brief video above.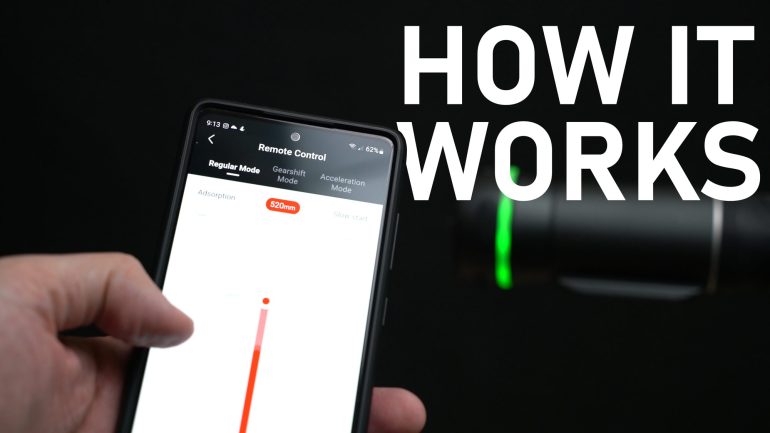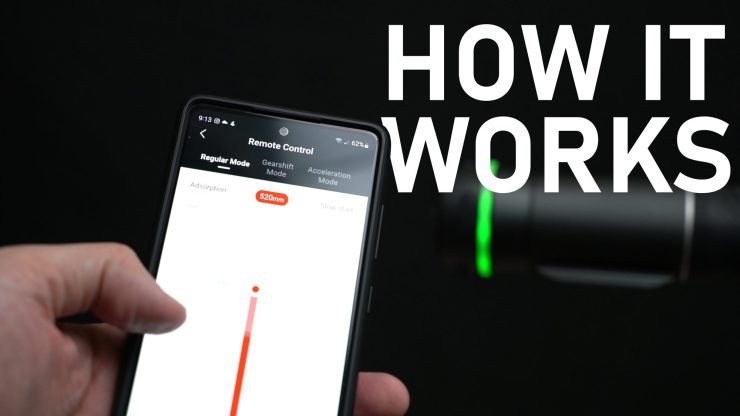 Generally speaking, the Slypod connects to an app on a phone or tablet via Bluetooth and can be controlled directly (ie, press an "up" button to raise the camera) or it can be programmed for more precise movements to make it travel a specific distance in a specific amount of time.
For quick and simple control, there are two buttons on the Slypod handle, one marked with a "+" and one marked with a "-". Pressing the "+" button a single time will begin extending the slider slowly, with additional presses (or holding it down) increasing the speed.
All together, this system allows you to move a camera nearly two feet in virtually any direction at speeds from a top speed of about 1.5″/sec. down to multi-hour time-lapses.
Triggering the camera's shutter from the Slypod (via the app) is possible in most of the control modes, but it does require a special USB-C to shutter-release cable that is not common (they may ship with the AirCross gimbals). They're available from Moza directly for about $15, but too short for use without a gimbal.
Drawbacks
Though lightweight and powerful, the Moza Slypod Pro does have a couple of drawbacks that are worth considering.
The biggest problem for me has been the motor noise of the Slypod. Whether you're recording audio from the camera or off-camera and near the slider (within 8 feet or so), you're likely to pick up a grinding whine from the motor when it's moving at fast speeds. The Slypod app does have a "silent" mode which helps, but also slows down the travel speed.
That said, I've found that a heavy jacket wrapped around the Slypod makes a dramatic difference when recording off-camera audio, and I imagine that something more serious like foam pipe insulation would really take care of it, if you need to use the Slypod on a quiet set. In any case, it's something you'll want to plan for.
The second and less severe issue is the presence of rotational wobble while the legs extend (though this is primarily in the first 6 inches of travel). This wobble is easily corrected in post, and is not a problem at all if you use a gimbal, but it was an occasional annoyance for me while shooting without one.
Value & Conclusion
As mentioned, the Slypod Pro costs about $600 (though it's currently on sale at Amazon for $540 in July 2022). While there are plenty of camera sliders on the market with as much horizontal travel range (or more) for much less money, and there are jibs that can provide similar vertical movements, they tend to cost more and they're all larger and heavier.
The advantage of the Slypod is that you get a wide range of motion types at a wide range of speeds in a package that is easy to carry around with you. This is probably not the ideal tool for a spacious studio, but it's excellent for travel photographers and and YouTubers and independent film makers who want to increase production value on location without carrying a ton of equipment around.
Zeapon's sliders are quieter and offer similar capabilities for similar prices, but they're either heavier and bulkier or give you significantly shorter travel range (or both), but they're reasonable alternatives to consider.
For my own work, with both the Zeapon Micro 2 and the Slypod on hand, I'm much more likely to grab the Slypod when I'm heading out the door, and I also use it as an adjustable tripod arm for overhead shots when I'm shooting product photos. It's a solid, easy to use and incredibly versatile slider, and I recommend it to anyone who want to travel light.