Nikon's Newest: AF-S Nikkor 50mm f1.8G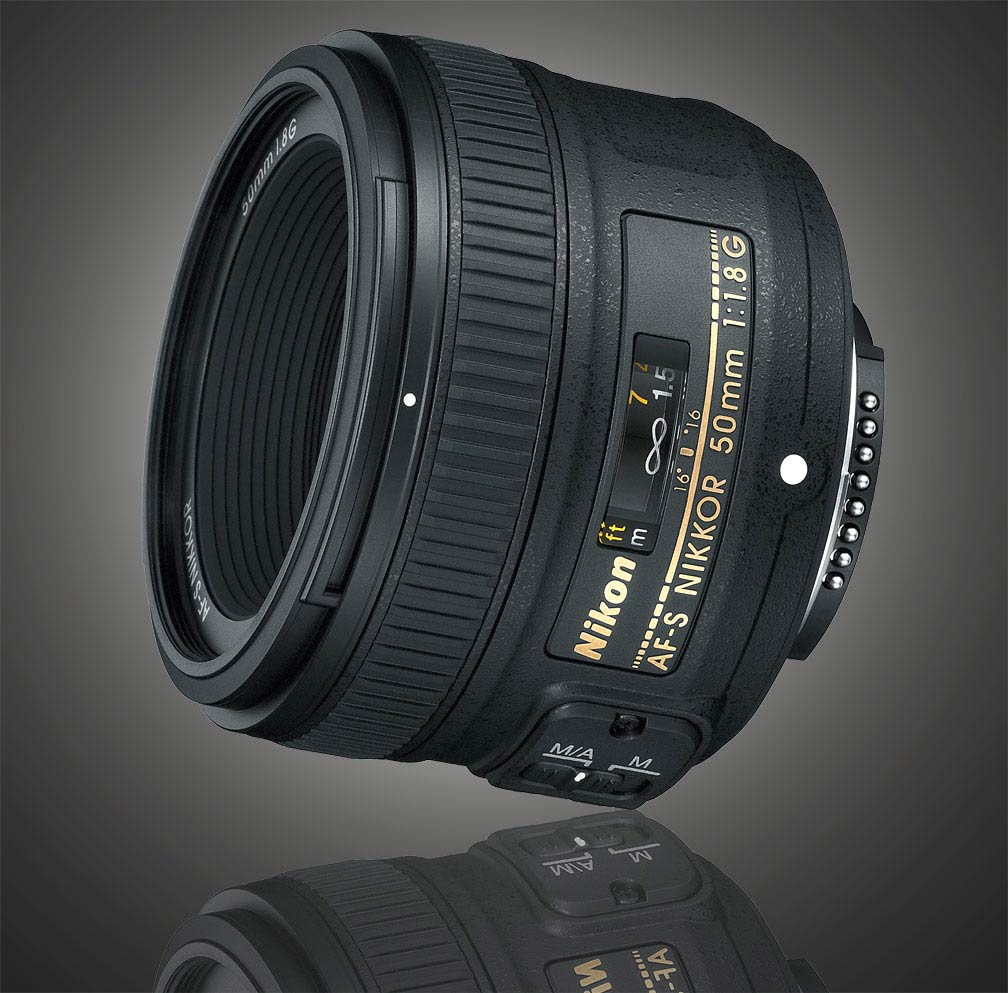 Today, Nikon officially* announced the latest incarnation of their classic 50mm lens, the Nikkor 50mm f/1.8G. For decades, the 50mm lens has been the "normal" lens of the SLR world; they've been considered cheap, common, and not very interesting, being neither wide angle nor telephoto.
Over the past few years, though, their popularity has increased dramatically. Today's digital photographers have discovered that the classic 50mm lenses provide extremely sharp images, great low-light performance, and shallow depth of field, all for a remarkably low price.
It is not surprising, then, that Nikon has picked up on the increase in demand and produced a shiny new model. The new 50mm f1.8G has been given several improvements:
A Silent-Wave motor for fast, quiet focusing
An aspherical lens element
Nikon's "Super-Integrated" Coatings
7 rounded aperture blades for better bokeh
The downside? As you might expect, the new model is more expensive than previous ones. The 50mm f1.8D has generally sold for $100-125 in recent years, while the new lens will cost roughly twice that much, at an estimated $219. Nikon expects the lens to be available in the USA in mid-June.
* Information regarding this lens was accidentally published by Nikon on April 13th, so unofficial reports have been swirling around the web ever since.