Nikon Announces New 40mm Macro Lens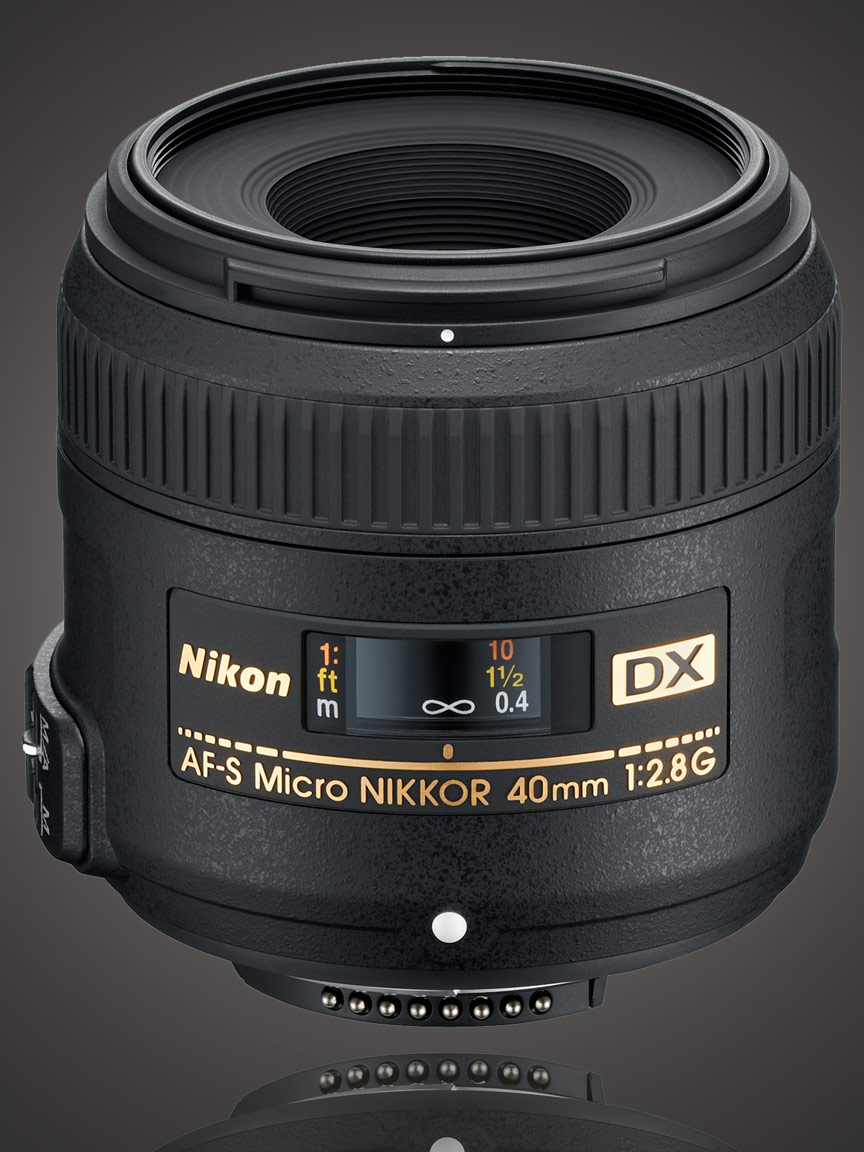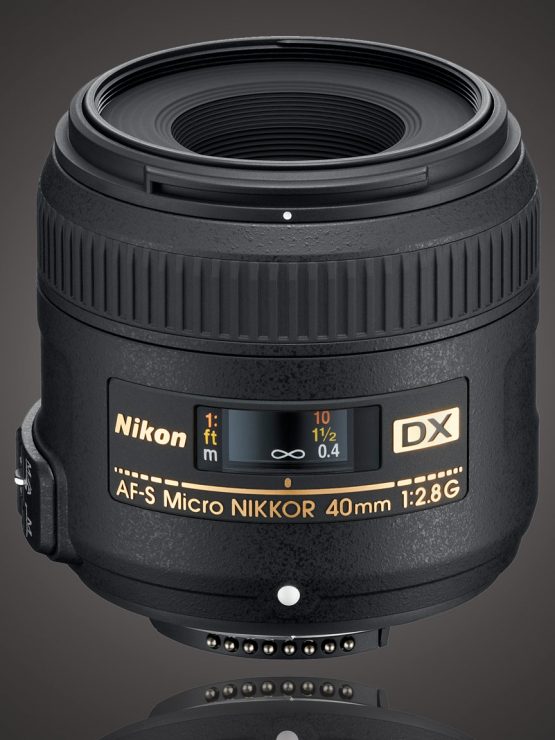 On Tuesday, Nikon made an unusual announcement: they introduced a new lens that is actually LESS expensive than other comparable lenses. Recent months have seen the release of Nikon's new 50mm f/1.8G, a lens that will cost twice as much as its predecessor, and those of us who shoot Nikon have come to expect optics that are priced hundreds of dollars more than their Canon equivalents.
But that is not the case today. The AF-S DX Micro NIKKOR 40mm f/2.8G ("micro" is Nikon's terms for 1:1 focusing macro lenses) promises high resolution, and the ability to focus down to about 6 inches away from the subject. This is a DX series lens, which is therefore roughly equivalent in perspective to a 60mm lens on a full frame sensor, and can't be used on the D700 or full sensor D3 series.
And the price? Estimates are currently about $279, significantly less than Canon's 60mm f2.8 macro ($449, though Nikon's 60mm is about $510) or even Sigma's 50mm f/2.8 macro ($369), though of course, the focal lengths are not exactly the same. Perhaps the closest competitor, with regard to price, is Canon's old (1987) 50mm f2.5 macro, still available at about $289, though it is not easy to find on store shelves.
When the lens becomes available in August, we'll see how it compares to other lenses optically, but Nikon is unlikely to mar their reputation with a completely bum lens.