Debby Does Sarasota?
I can't help it. I just can't take a tropical storm named "Debby" seriously. Still, the storm has pummeled the Gulf coast with wind and rain pretty steadily for the past two days, and when the rain eased up for a few hours this afternoon, I decided to head to the outer beaches to see how things looked.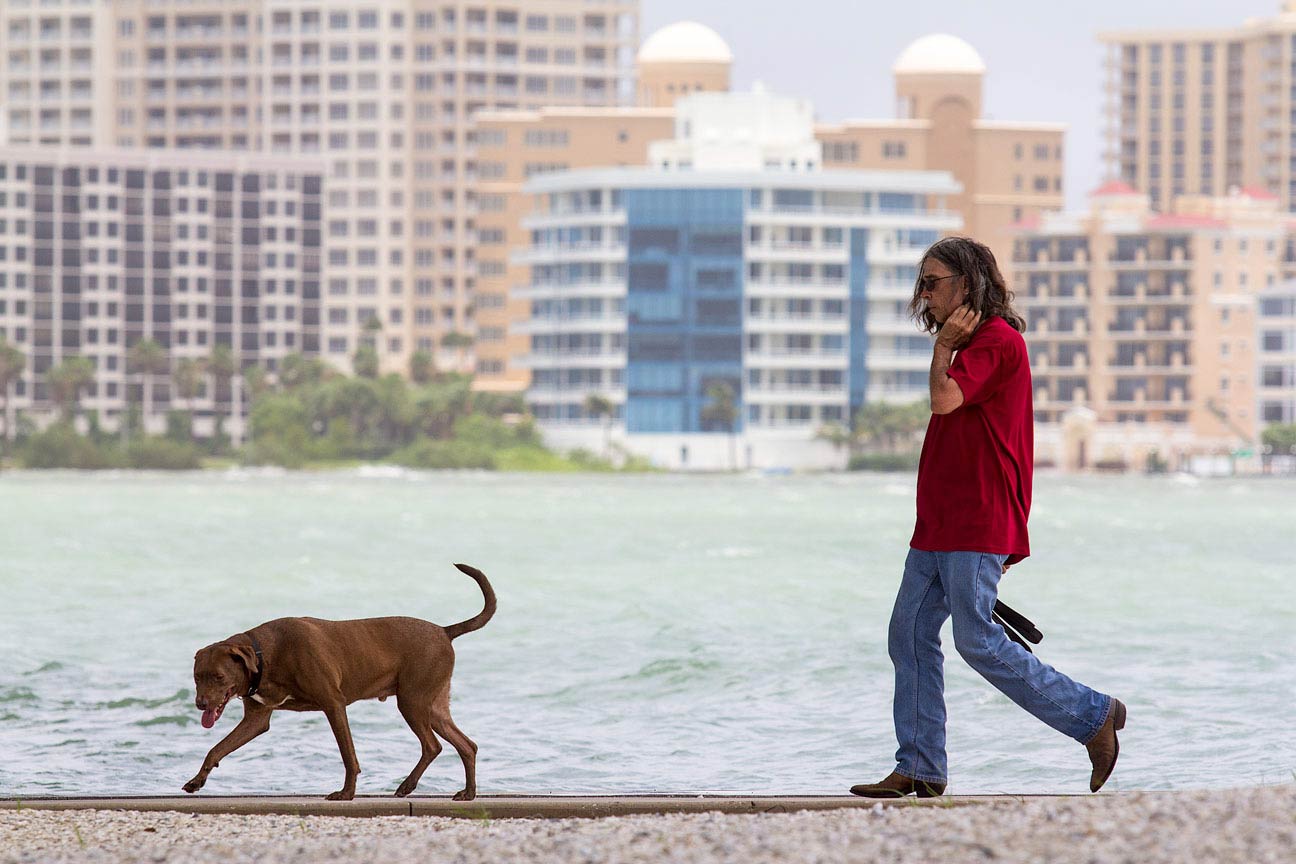 First, though, I passed over Sarasota Bay, and stopped to take a look around Bird Key. There were a few other people out looking around at the churned-up water, but the bay was relatively calm… I even saw a dolphin.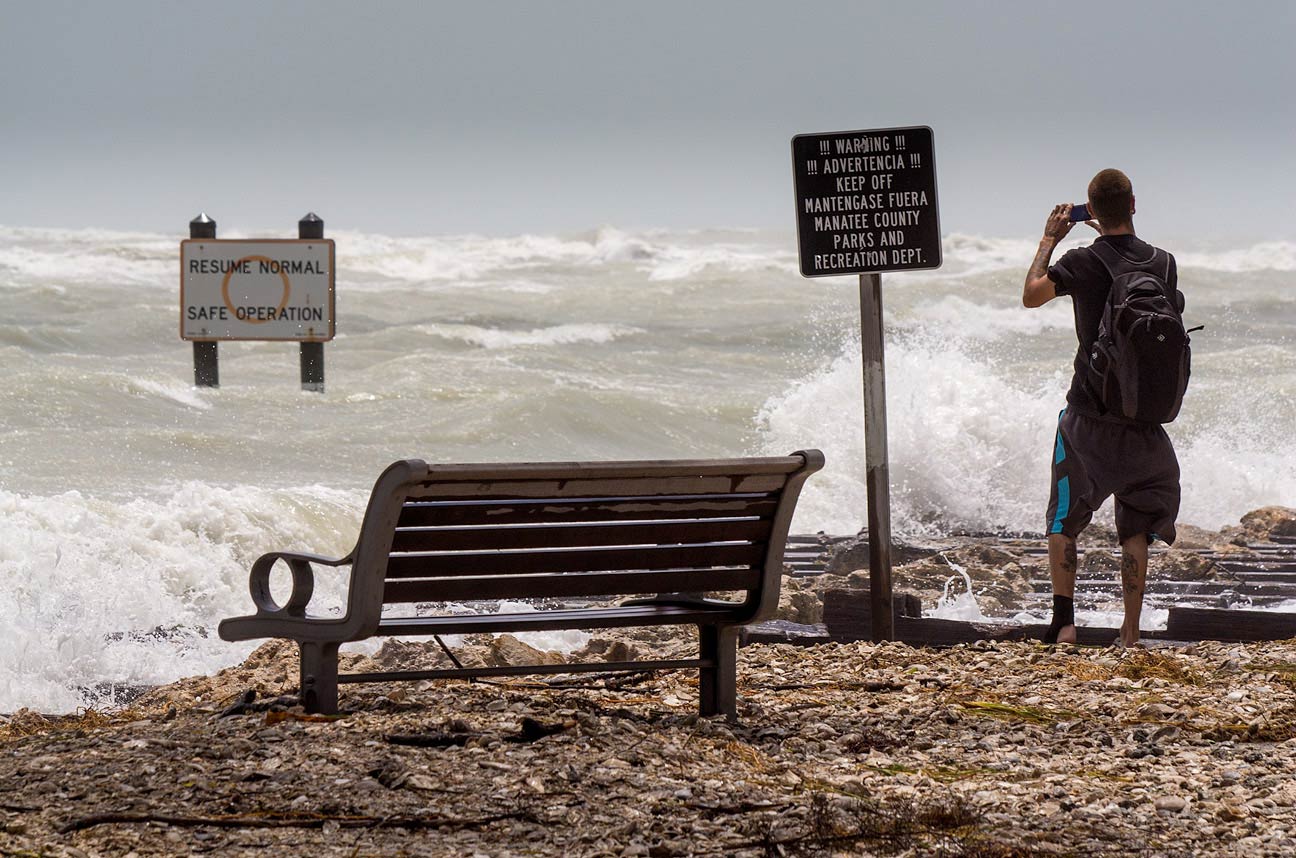 I pressed on to Longboat Key, then Anna Maria Key and found that my favorite beach was closed on the Gulf side of the island, but I walked around from the other side anyway. Waves crashed over the barriers and soaked the benches on the walkway. In absolute terms, the waves weren't that huge: maybe 4-6 foot swells, pretty typical on the West Coast (or the east coast of FL, for that matter). For the Gulf, though, they seemed massive, and the waves were fast-moving, discolored, and chaotic. A few people walked out to snap photos of them from the shore, and most were rewarded with a surprise drenching. The wind howled and pushed me around, but was pleasantly warm, even at 30-40 miles an hour.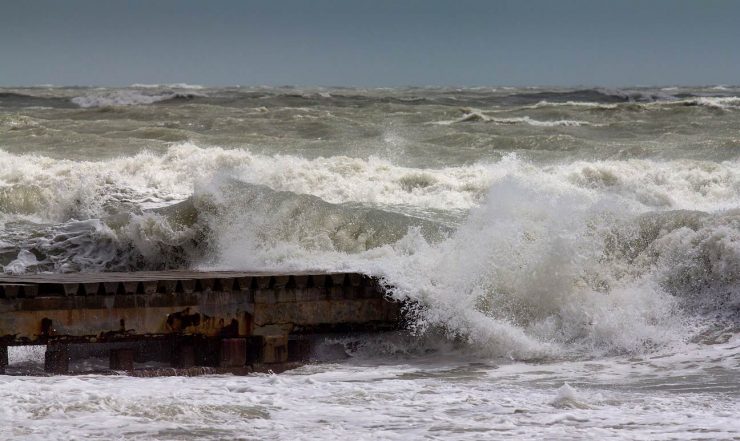 One guy came up to me and warned me to watch for falling branches from the palms and other trees surrounding the park, which I thought was nice of him, but he went on to explain that he knew which tree was going to fall next, and if I'd just set up a video camera, I could capture it falling… probably within the next hour. I didn't know what to say to that, and decided to move up the beach.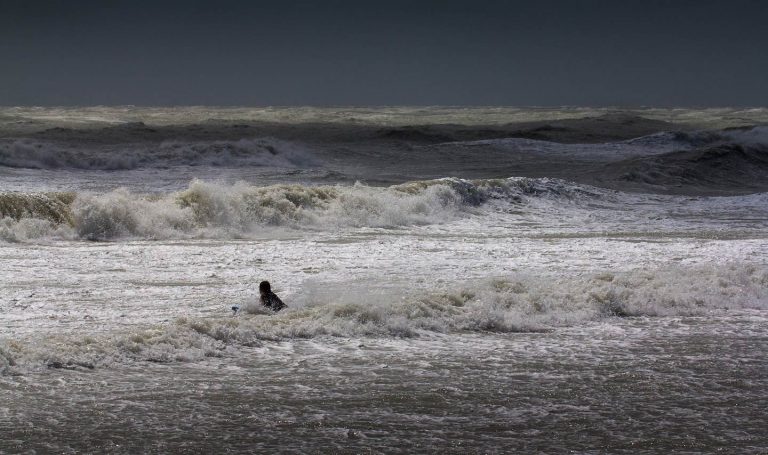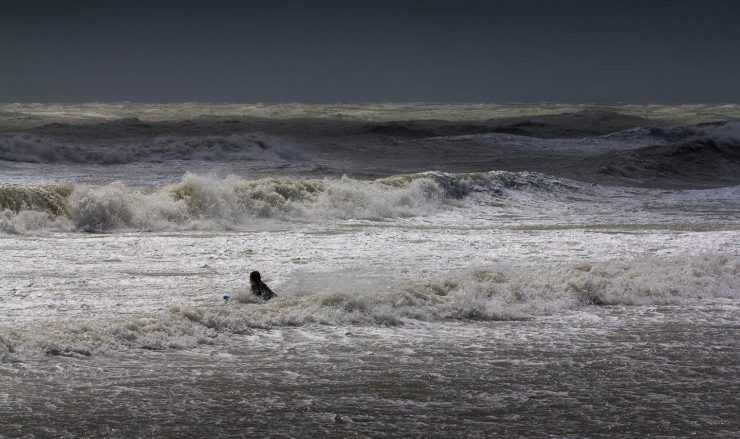 In the town of Bradenton Beach, the shore was surprisingly active. Surfers were taking the opportunity to ride some real waves, and an alarming number of kids were playing in the water, while women in bikinis strolled along the sand. The sky was ominously dark, but the sun broke through and highlighted the contours of the choppy water.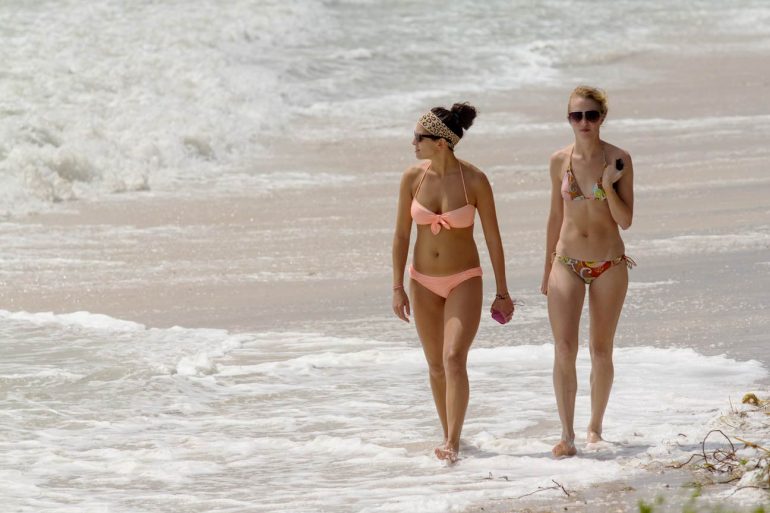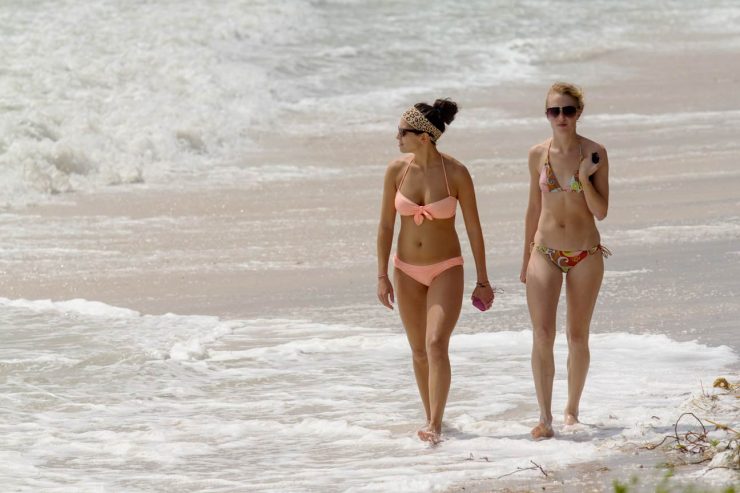 My skin was developing a crust of salt and sand. The spray in the air was unavoidable, and I had to frequently stop shooting to clean the front element of my lens, and even more frequently, my glasses. My hair was whipped around and tangled and sticky with the sea air, and by the time I left, I looked like Robert Smith. As many of you know, I generally recommend NOT shooting with a UV filter attached to your lens; it will generally do more harm that good. Days like this, however, are the exception. The UV filter will protect the element from the damage caused by rubbing stray sand against the lens coatings.