Canon 1DX Release is Near
At the April  NAB show in Las Vegas, Canon USA engineer Chuck Westfall proclaimed his confidence that the Canon 1DX would start shipping by mid-June, now just over a month away.
It's been a long wait since the camera's announcement in October, plagued by announcements of delays. Originally, the camera was expected to hit store shelves in early March, now two months behind us. The exact reasons for these delays remain somewhat nebulous; "delay to the start of mass production" is as close as we've been to pinning them down. Since the announcement of the Canon 1D X, the 5D Mark III has been announced, shipped, halted, and shipped again.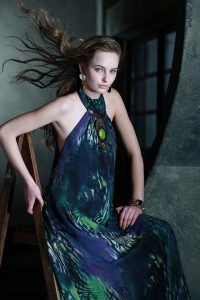 While the Mark III is a great camera (ok, I love it), I find that I'm much more excited about the 1DX than I was without knowledge of the new 5D. In 2009, the 5D Mark II was an exciting camera because it offered excellent, full-frame image quality at a modest cost (about 1/3rd of the cost of a 1Ds Mark III), and innovative new video features. While the 5D Mark III is certainly a step up from the Mark II in terms of AF performance, high ISO performance, and frame rate, these changes are more incremental than innovative, and the camera costs more than half of the price of a 1D X. I can't help but wonder:  if those features were important enough for me to spend the extra money on the Mark III, wouldn't they also be important enough to spend the extra money to go all the way… to get the fastest AF, frame rates, flash syncs, and best high ISO performance? Yes, the 1D X is a bit expensive… but when we consider the extra cost of the camera spread over the likely active life-span of the camera (3-4 years), it's not much money IF those features are likely to improve your chances of getting the best shots and improving your career.
In any case, I'm now looking forward to getting my hands on a Canon 1D X and giving it a good, thorough test. If initial high ISO samples are a good indicator of the performance of production models, it will surely have been worth the wait.
The 1DX is available for pre-order at Amazon.com, Adorama, and of course B&H Photo.