During the Steve Jobs Era, Apple was undoubtedly the most innovative and stylish force in the consumer technology industry, but if the new iPad Pro is any indication, their position has slipped further than I'd realized. It appears that they're playing catch-up, and worse, they're playing catch-up to the Microsoft Surface Pro.
The iPad Pro's selling points are a large, nearly 13″ Retina display (5.6 megapixel… more than double the res. of full HD 1080p screens), an attachable full-size keyboard, compatibility with a sophisticated pen stylus for on-screen editing, and a new 64-bit A9x processor to power it. What's not to like about that, you might ask?
It's 2015, to begin with, and "Retina" displays just aren't new technology anymore. Modern PCs like the 13″ Asus Zenbooks have been available with 4K displays for well over a year now. And for those of you who haven't done the math, 4K screens typically have about 8.3 million pixels.  Indeed, the screen on my Google Nexus 10 tablet, now almost four years old, contains 4.1 million pixels in a 10″ panel, virtually identical to the pixel density of the new iPad Pro. When it comes to photo editing or just photo-viewing, high pixel density is what will make pixels disappear and your screen look more like a printed, analog image.
Granted, the Zenbook is not a tablet, it's a laptop (though it weighs only 2.6lbs, while the iPad Pro is 1.6lbs). But lightweight laptops like the Zenbook are also not exactly new, and Samsung and Panasonic are already set to release 4K tablets this year. The Lenovo Yoga convertible tablet/laptop and several others share the same screen pixel density as the new iPad Pro.
You're off to a disappointing start, iPad Pro.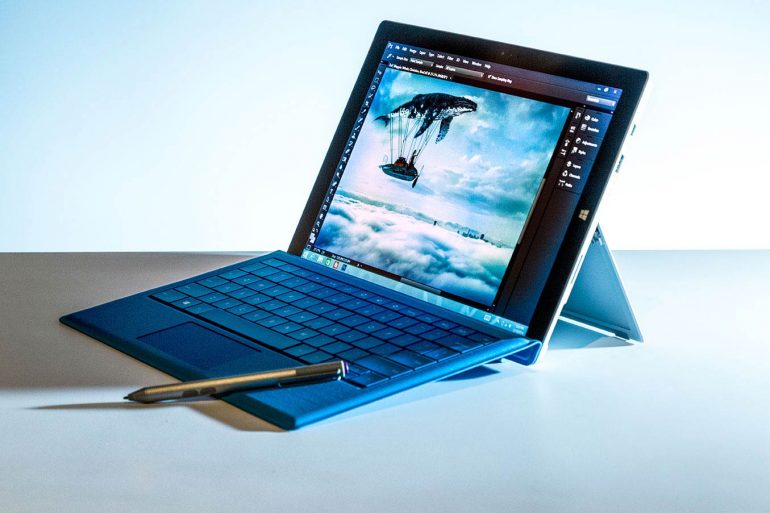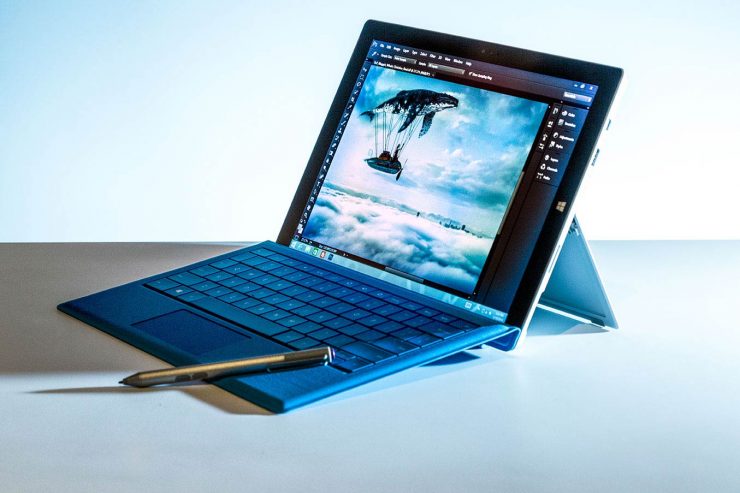 What about Apple's "Smart Keyboard", which attaches to the iPad via it's "Smart Connector" port, obviating the need for a keyboard battery or Bluetooth connection? That would have been quite smart before the Microsoft Surface Pro started using it a couple of years ago, and indeed, several other tablets have used something similar for even longer. At this point, it just looks like the iPad is another copycat.
Poor show, iPad Pro.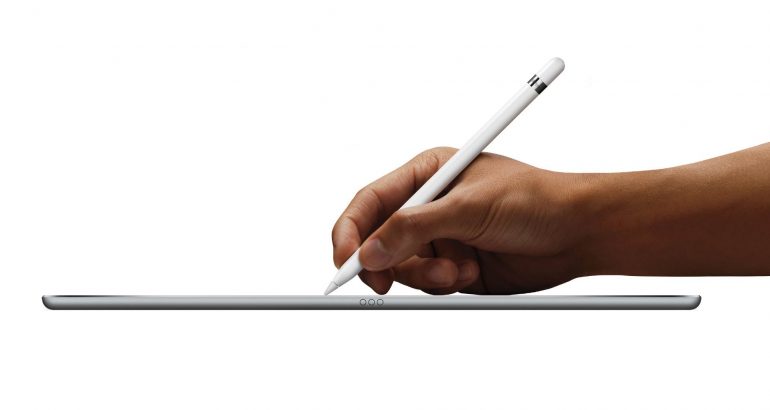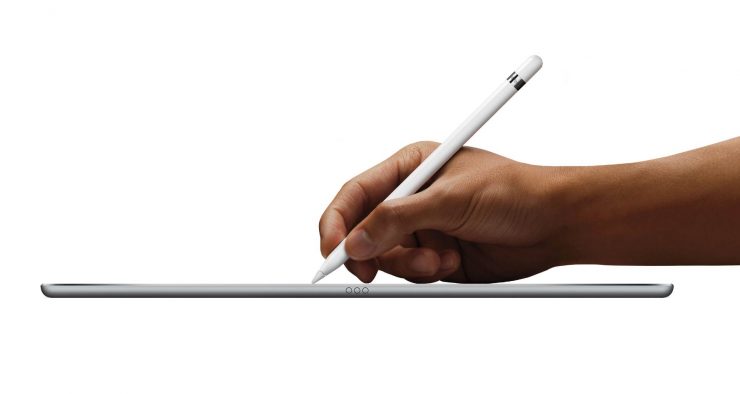 The Apple Pencil, though, is pretty cool. Unlike the Microsoft Surface stylus, which only has pressure sensitivity, the Apple Pencil also has tilt-sensitivity.  Cool, but not especially useful for most photographers, or most people for that matter. For photo editing, I use a Wacom Intuos tablet, and I find the pressure sensitivity wonderful, but I have never run across a situation in which pen-tilt would be useful… at least, not in photo editing. Of course, tilt-control has been available on Wacom Intuos and Cintiq tablets for many years, and they're popular with artists who paint or draw with them, digitally. And artists who want to use the Apple Pencil to draw or paint digitally would undoubtedly find the tilt-control helpful if…
…the iPad supported their favorite software. However, the iPad doesn't run OSX, it runs iOS9, which means that it does not support Photoshop, or Illustrator, or Premier, or After Effects. So, if you're a photographer or videographer/motion artist, and want to free the powerful processor buried inside the iPad Pro, you'll have to learn some new software to do it… and accept that you may not be able to transfer the project files you create to your computer for further editing.
On the other hand, the iPad will run the mobile version of Adobe Lightroom, which is better than nothing. For photographers who don't need to work with layers or do much retouching work, it will be sufficient, and the added screen real-estate will be appreciated.
If Apple had really wanted to make the iPad Pro a tool for professionals, they'd have given it a 4K screen (their CPU/GPU can certainly support it), and they'd have switched over to OSX, just as Microsoft's Surface tablets can run Windows 8 and 10.  Of course, people will still buy it… it's an Apple product, and ultimately it is better than the old Microsoft Surface Pro 3 when it comes to resolution and overall screen size.  I'm left wondering, though: why does this iPad already seem like outdated technology, rather than an innovation? For my money, I'll still buy a laptop or a Surface Pro for real work.
(Rumors put the release of the Surface Pro 4 in the next few months, too, with support for 4K at 60fps, in 12 and 14″ models. And for what it's worth, I own Apple stock, but no Microsoft stock.)