Canon 5Ds and 5Ds R Announced
The Canon 5DS and 5DS R, announced this evening, are now the highest resolution "full-frame"1 Referring to 24 x 36mm sensors; some medium format sensors have more total megapixels, and some smaller sensors have a higher pixel pitch SLRs in the world. Additionally, the 5DS R  is equipped with a low-pass cancelling filter, similar to that found in the Nikon D800e, which increases resolution and the potential for capturing fine detail, but also increases the possibility of moire effects.
Besides boosting its resolution, Canon has strengthened the color filters on the sensor to improve color accuracy. This has the side effect of lowering the maximum ISO rating of the camera about two stops, down to ISO 6400.
Looking beyond the changes in the sensor, however, the functional differences between the Canon 5D Mark III and the 5DS are minimal.
Canon 5D Mark III
Canon 5Ds
Canon 5Ds R
Pixel Count
22.3 Megapixels

50.6 Megapixels

50.6 Megapixels

ISO Range

100-25600

100-6400
100-6400
Processors
Digic 5+
Dual Digic 6
Dual Digic 6
Focusing Points
61 total
41 cross-type
61 total
41 cross-type
61 total
41 cross-type
Burst Rate

6 fps

5 fps
5 fps
Crop Mode
None

1.3x, 1.6x

1.3x, 1.6x

Time-Lapse Timer
No

Yes

Yes

Video Resolution
1080p (24/25/30 fps)
Video Format
MPEG-4 AVC / H.264
Card Slots
1 CF
1 SD
1 CF
1 SD
1 CF
1 SD
USB Version
USB 2.0

USB 3.0

USB 3.0
Price and Availability: The Canon 5DS and 5DS R are scheduled to start shipping in June for $3699 and $3899, respectively. So far, they're not even available for pre-order.
TWO New Rebel Series Cameras Announced
Two new Rebel series SLRs have been announced as well, the T6i and the T6s.  Both cameras sport a new 24 megapixel sensor, built-in Wi-Fi and NFC connectivity, improved AF systems (19 cross-type points, the AF module originally found in the Canon 7D) and the standard range of series features: ISO ranging up to 12800, articulated LCD, and full HD Video with hybrid-sensor AF.
Additionally, the T6s adds a few refinements normally only found in the x0D series: it has a top-mounted LCD for quick access to current settings, a command dial on the back of the camera, and additional shooting modes. We'll publish full details on the differences between these cameras soon, as well as a comparison between the T6s and now somewhat tarnished looking 70D.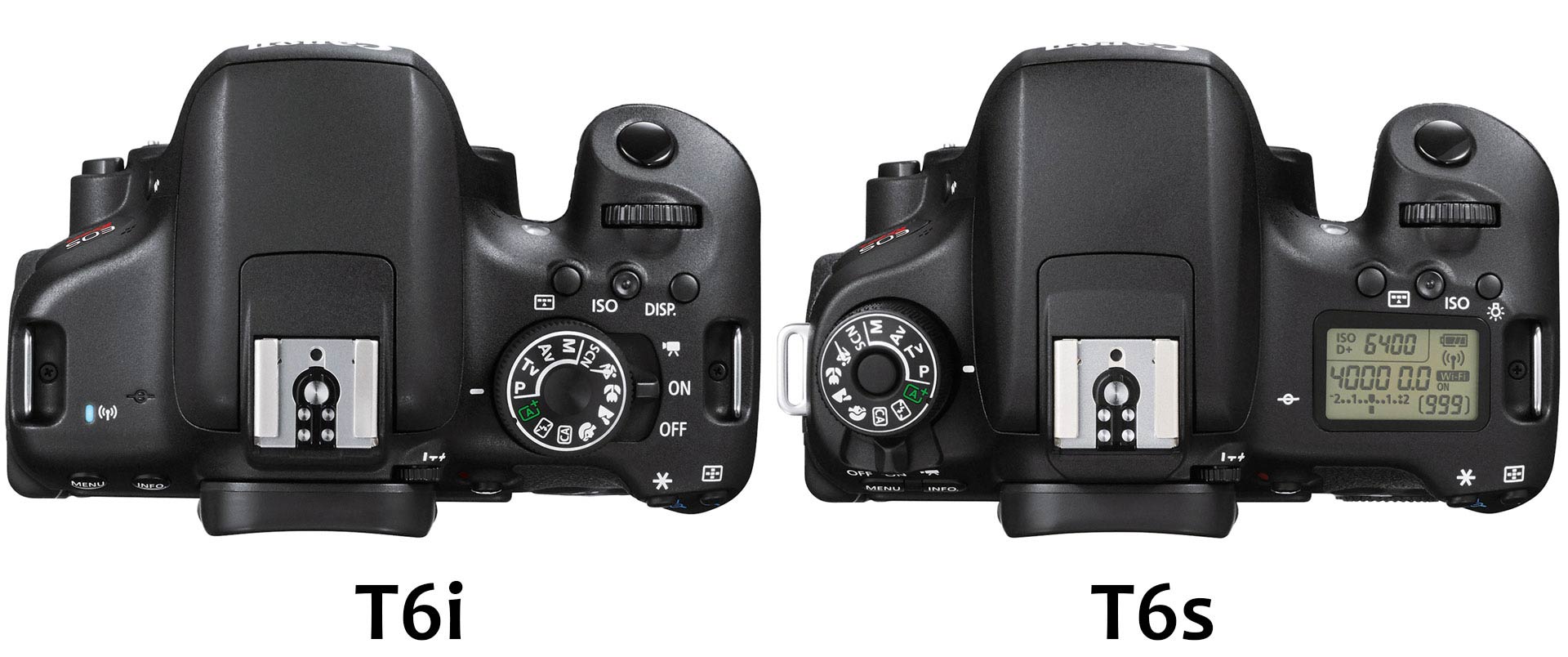 Pricing and Availability: Both of the T6 models will be available at the end of April. The T6i body will cost $749, while the T6s body will cost $849.
Both are available now for pre-order from:
Also Announced: Canon EF 11-24mm f/4L USM
Along with the 5DS, Canon is also settings records with a new ultra-wide angle zoom lens for full-frame sensors, the EF 11-24mm f/4L USM, now the widest rectilinear corrected (ie, non-fisheye) lens  on the market. Ideal for landscape photographers looking for a different perspective or interior photographers who need to work in tight spaces, the lens produces minimal distortion with an extremely wide field of view and sharp optics. The lens' minimum focusing distance is only 11 inches, and it provides a 126 degree field of view.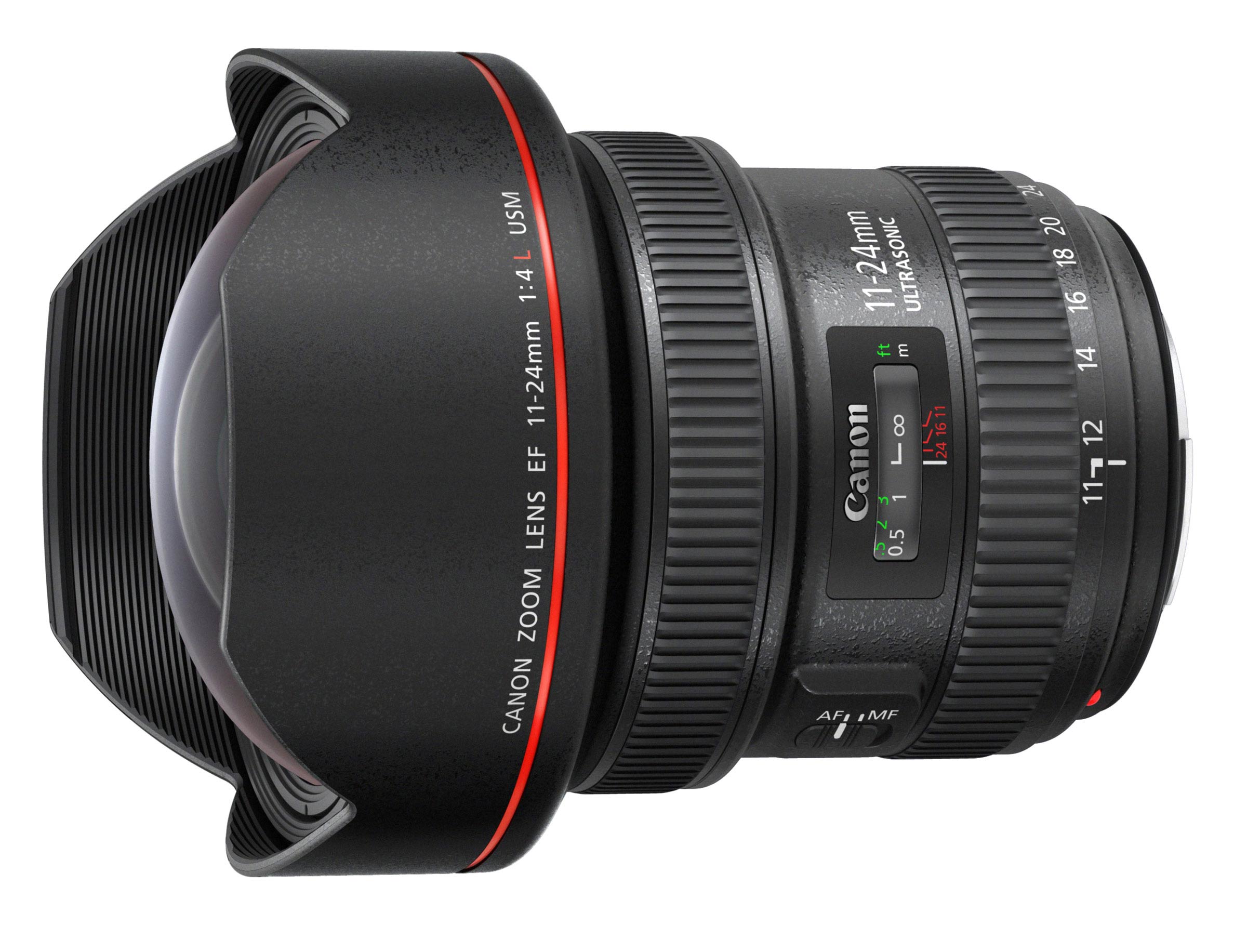 Price and Availability: The EF 11-24mm f/4L will start shipping at the end of the month! It is currently available for pre-order from: