Nikon D5500 Announced
Skipping right over the 5400 designation1 In many Asian cultures, the number "4" is unlucky, so this comes as no surprise. , this morning Nikon has replaced the outmoded D5300 (14 months old!) with the sparkly new Nikon D5500. I would say that the most significant difference between the two cameras is the digit in their names except that the D5500 has been adorned with a new touchscreen, which will probably be a boon to those who are used to taking photos with their smart phones. I assume that these are the same people who buy the shiny red version of the camera.
The D5500 gains one stop of "native" ISO sensitivity, up to 25600 from the D5300's 12800. However, the D5500 still uses the same sensor and EXPEED 4 processor as the D5300, so it's unlikely that there's any significant difference in noise for those of us who shoot RAW; there's most likely simply an improved noise reduction algorithm for those who shoot JPG.
Our hero has also dropped some weight. While an unladen D5300 weighs 16.9 ounces, the D5500 has slimmed down to a mere 14.8. But that's not all the D5500 has lost. The D5300's built-in GPS is also conspicuously missing.
New Lenses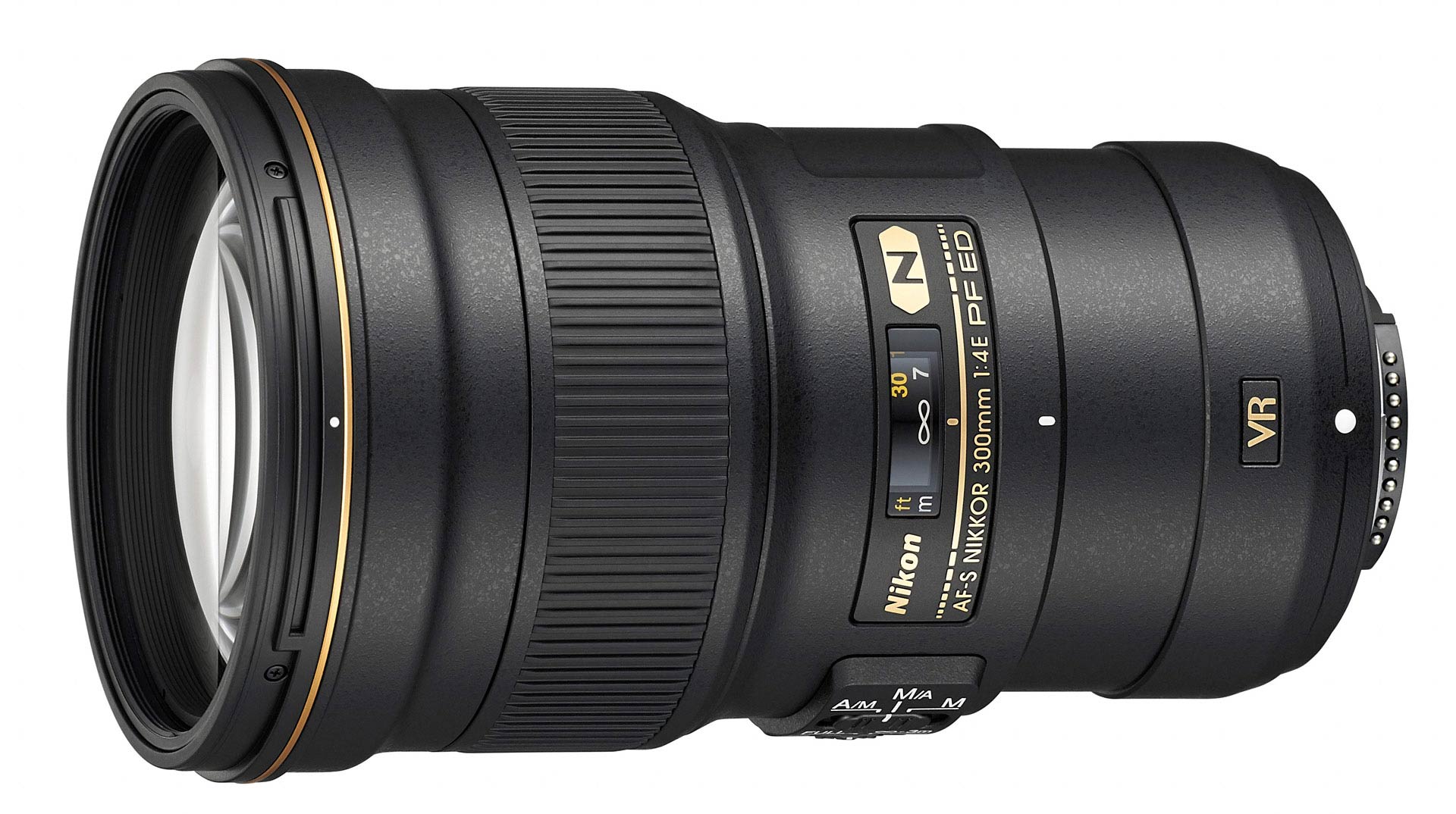 Perhaps more interestingly, Nikon has announced a new FX 300mm f/4E PF ED VR telephoto lens that is the smallest and lightest in its class. It's 30% shorter and 1.5lbs lighter than Nikon's previous model, according to the press release. Nikon has also announced a 55-200mm f/3.5-5.6 as an entry-level companion zoom to the kit 18-55mm.
Price and Availability
When it hits store shelves in February, the Nikon D5500 body will cost $899, or it can be found bundled with the Nikkor 18-55 or 18-140mm VR lenses for $999.95 or $1199.95, respectively.
They can currently be pre-ordered from Amazon.com or B&H Photo.