Only a day after announcing the new Loxia 21mm lens for Sony e-mount, Zeiss is announcing a new OTUS 28mm f/1.4 for Canon EF and Nikon F. As always, the new OTUS is a manual focus lens with all-metal construction and first-rate optical design. The lens contains 16 glass elements in 13 groups, including two aspheric elements (one with a single aspheric surface, the second with two), promising to effectively reduce chromatic aberration to zero, even in high contrast areas.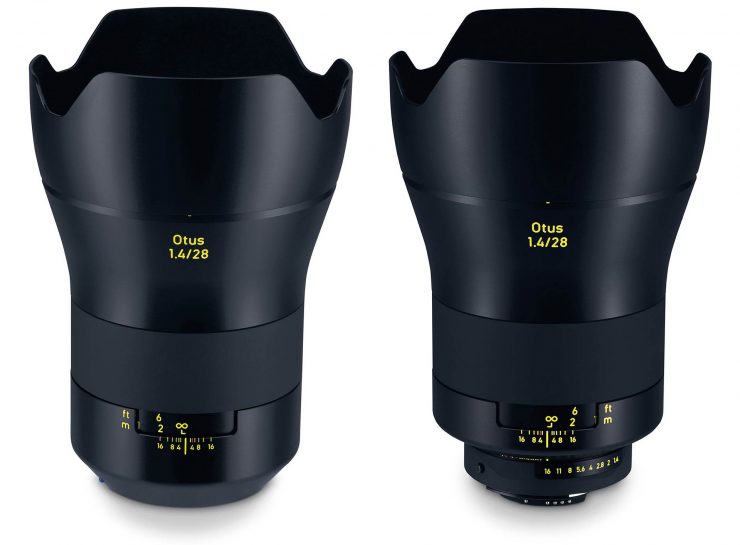 Of course, the optical quality of a lens bearing the Zeiss Otus name was never in question. The only question, perhaps, is who will be able to afford it. The Zeiss Otus Distagon 55mm f/1.4 costs just over $3500, while the OTUS 85mm f/1.4 costs about $4400.
Currently, no price or availability date has been released for the Zeiss Otus 1.4/28, but I expect the price to be closer to that of the 85mm than the 55. Zeiss suggests that availability in the second quarter of 2016 is possible.