The Canon 5D Mark IV was officially announced this evening, ending months of speculation about the camera's features. Most notably, the body has been outfitted with a new 30.4 megapixel sensor, a 36% increase over the Mark III, and the video capture resolution has been increased from 1080p to 4K DCI. While these specs look good on the surface, the full details are even more interesting.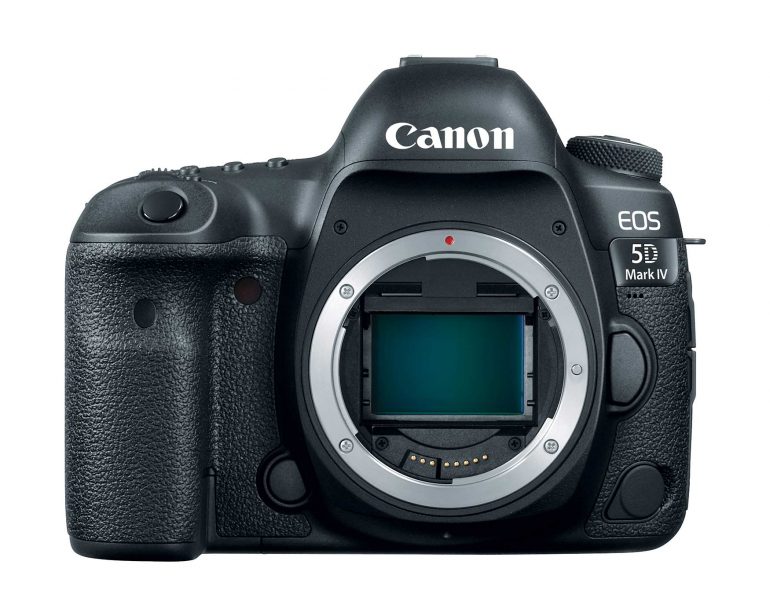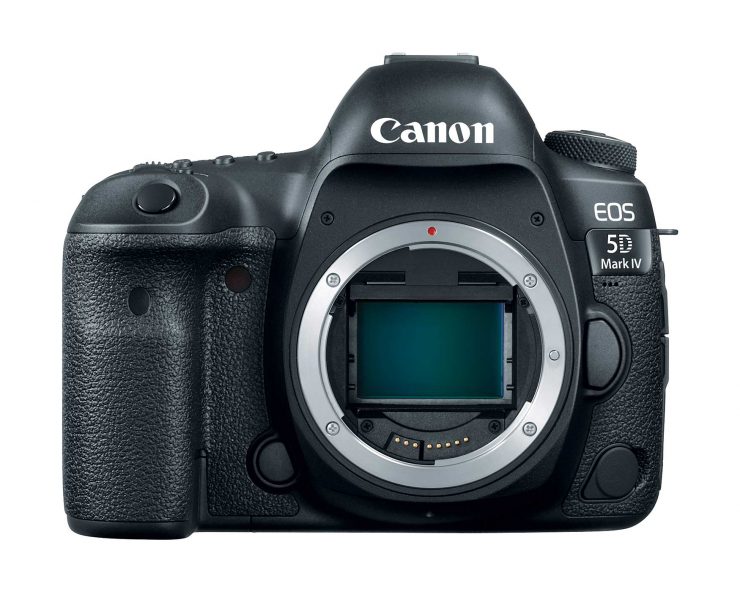 Let's begin with the sensor. The new 30.4 megapixel sensor includes Canon's embedded dual-pixel autofocus technology, allowing fast and accurate AF performance while shooting video or using live-view on the rear LCD. This is not surprising, as the technology has been available since the 70D was announced about three years ago. In the Mark IV, though, we get a new feature: Dual Pixel RAW. Canon describes it as follows:
Each of the EOS5D Mark IV's 30 million pixels is made up of two photodiodes which can be used together or individually. This technology enables the creation of Dual Pixel RAW files which contain a pair of images shot from two very slightly different points of view. When processed using Digital Photo Professional software, Dual Pixel RAW files allow photographers to perform one of three types of unique adjustments. Image Microadjustment allows the position of maximum sharpness to be adjusted which is great for fine-tuning portrait images. Bokeh Shift allows out-of-focus highlights to be shifted horizontally so they coincide better with in-focus elements, and ghosting reduction can be used to reduce the appearance of artifacts like flare.
Canon also claims that the sensor provides greater dynamic range. Whether the increase is significant remains to be seen, with Canon simply pointing to "better detail in the shadows".
While the top extended ISO remains unchanged from the Mark III at ISO 102400, the top native ISO has increased from 25600 to 32000. Together with the increased resolution, this modest ISO boost should provide a significant improvement in noise reduction for similarly sized prints, compared to the Mark III.
Like the 7D Mark II, the 5D Mark IV gets Canon's anti-flicker technology, which can be a great help when photographing subjects under certain LED and HID lighting that doesn't produce smooth, continuous output. Additionally, the camera's frame rate has been increased to 7 frames per second (up from about 5-6 fps in the Mark III). The Mark IV also has built-in Wi-Fi, NFC2, and GPS3.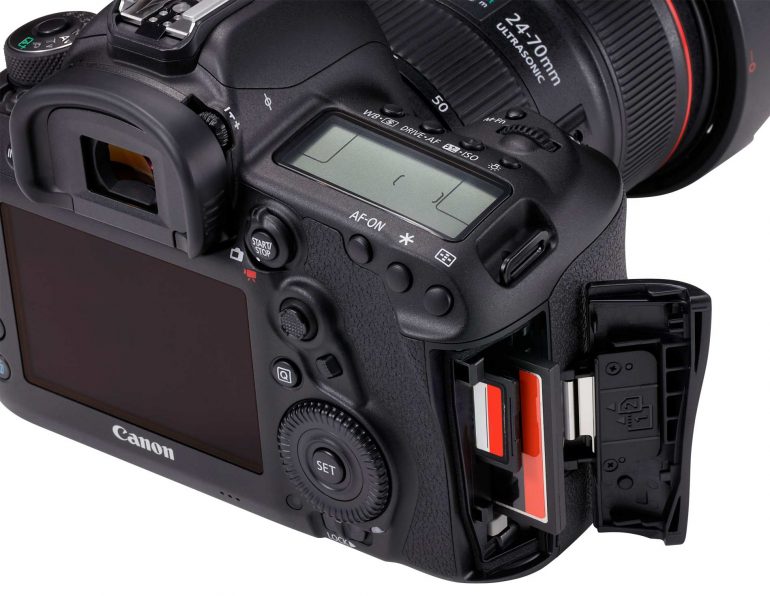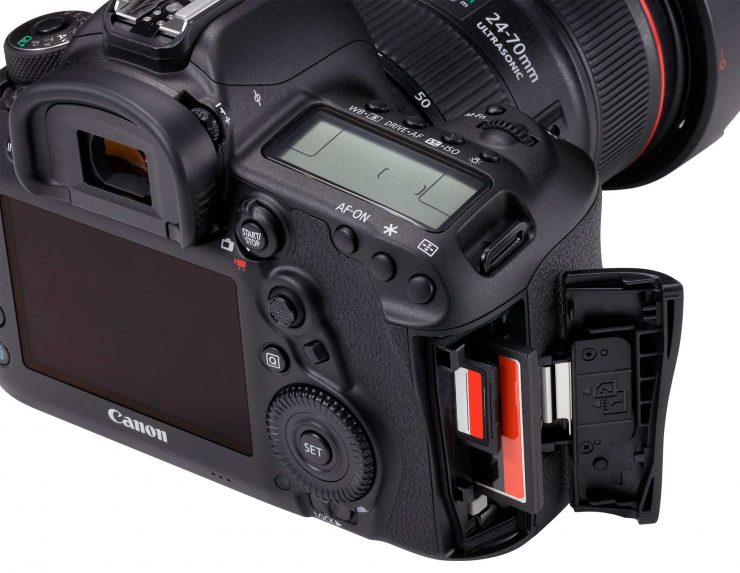 And of course, there's motion-JPG 4K DCI video, with a 17:9 aspect ratio (4096 x 2160), available at 29.97, 25, 24, and 23.97 frames per second. 1080p video can be shot at up to 60 frames per second, and 720 at up to 120 frames per second.
[Update] When shooting 4K video, the 5D IV uses a reduced area of the sensor: a crop of the central 8.8 megapixels, giving it an effective 1.74x crop. This does, however, give the 4K video a 1:1 pixel mapping, which solves problems caused by pixel-binning and re-sampling (such as moire). Unfortunately, it also means that getting a true wide-angle field of view will be very difficult with standard, full-frame lenses.
New Lenses
Along with the 5D Mark IV, Canon has introduced two new lenses: the long awaited 16-35mm f/2.8 III, and the 24-105mm f/4L IS II, an update to the kit lens released with the original Canon 5D.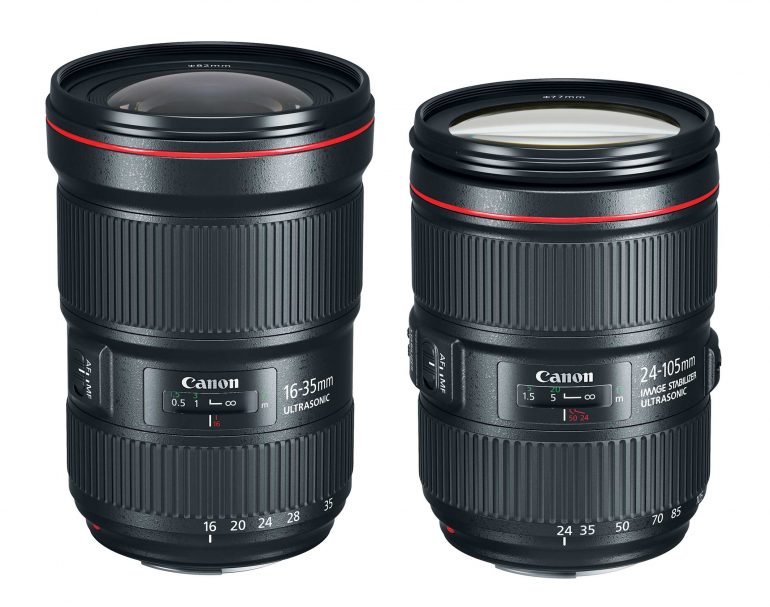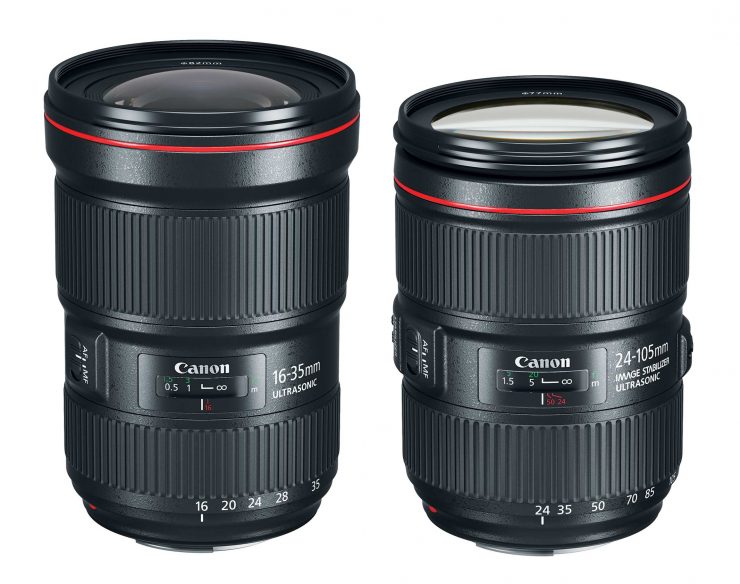 Additional Accessories
We would be remiss if we did not also mention two new accessories that have been officially announced: the W-E1 wi-fi adapter, which looks for all the world like a black Eye-Fi card, and a battery grip for the 5D Mark IV called the BG-E20. Also discussed were a rain cover and protective cloth.
Prices & Availability
Luckily for all of us who have been eagerly awaiting this camera, it will be available almost immediately, with shipping expected to begin in early September1 We have heard rumors that a variety of retailers in North America have already received their Mark IVs; they just have to get the OK to start shipping. at a cost of $3499 for the body, just like its predecessor. A kit including the 24-70 f/4L will be available for $4399 at the same time, and with the new 24-105 f/4L IS II for $4599 in late October.
The Canon 5D Mark IV can be ordered right now from B&H Photo, and will ship when available in a couple of weeks: