Canon EOS 6D Mark II Announced
This morning, Canon officially announced the follow-up to their entry-level DSLR: the 6D Mark II. The original 6D was announced in 2012, but beyond the new 26 megapixel sensor, Canon hasn't used the last five years to innovate for the Mark II. Instead, it seems that the company's engineers have used the update as a chance to cobble together spare parts from earlier models to produce something new-ish and good-ish, with potential for a strong profit margin.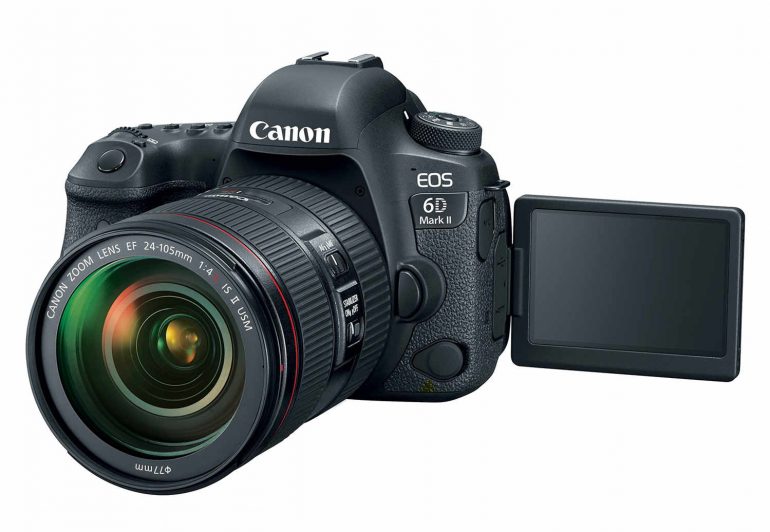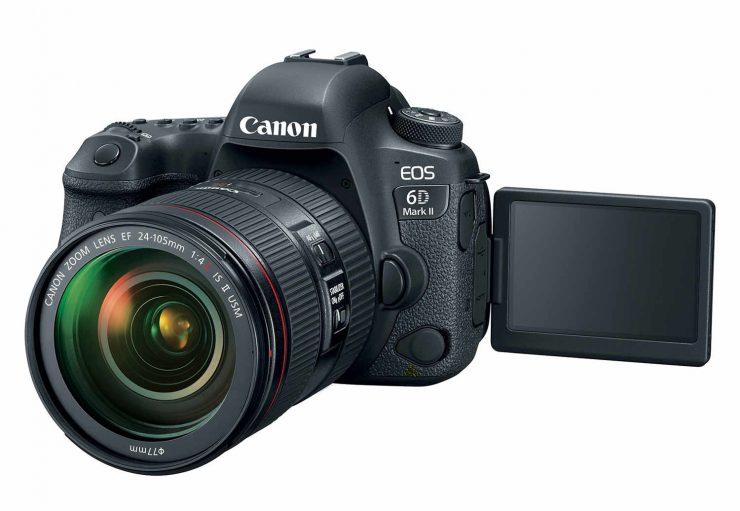 Among the Canon 6D II's main selling points is the addition of a 3-inch, 1.04 million pixel swiveling touch-screen, which may be novel in Canon's full-frame lineup, but which appeared in the Rebel T4i in 2012 (and all of the Rebel and x0D cameras ever since).  The upgraded autofocus system now has 45 cross-type points, a major improvement over the 6D's 11 points, but just like the autofocus system already found in the Canon 80D, 77D, and Rebel T7i. We also get the Canon 7D Mark II's anti-flicker system (2014), and the dual-pixel CMOS auto-focus for video/live-view from the Canon 70D (2013).
So, the Canon 6D Mark II might not be innovative, but it has at least collected the vast majority of features that Canon has introduced since the release of the original 6D. For most amateur photographers who are satisfied with the features of a Rebel-series camera but want the low-light performance of a larger sensor, the 6D will be great. It should also find a place in the camera bags of pros who want a backup camera with good image quality and low price tag, and travel photographers and backpackers who have weight restrictions to consider.
All in all, the 6D Mark II would offer strong competition against a professional model from 5 years ago, like the 5D Mark III, and that's not too shabby.
Canon 6D (2012)
Canon 6D Mark II (2017)
Canon 5D Mark III (2012)
Sensor Resolution:
20.1 Megapixel

26.2 Megapixel

22.3 Megapixel
Native ISO Range
100-25600
100-40000
100-25600
ISO Range
50-102400
50-102400
50-102400
Auto-Focus Points
11
45

61

Cross-Type Points
1

45

41 (5 diagonal)
Shutter Speed Range
30 sec. - 1/4000 sec.
30 sec. - 1/4000 sec.

30 sec. - 1/8000

Maximum Frame Rate:
4.5

6.5

6 fps
Max Flash Sync Speed, Full Power
1/180 sec.
1/180 sec.

1/200 sec.

Max Video
Size and Rates
1080p 24/25/30fps


1080p 60/30/24

1080p 24/25/30fps

Headphone Jack
No
No

Yes

Connectivity:
Wireless 802.11 b/g/n
USB 2.0
HDMI

Wireless 802.11 b/g/n
Bluetooth
NFC
USB 2.0
HDMI
USB 2.0
HDMI
GPS Built-In
No

Yes

No
Viewfinder:
Pentaprism, .71x magnification, 97% Coverage
Pentaprism, .71x magnification, 98% Coverage

Pentaprism, .71x magnification, 100% Coverage

Memory Slots
1 SD
1 SD (UHS-I)

1 Compact Flash, 1 SD

Weight

680g (body only)

685g (body only)
860g (body only)
Battery Life
1090 with LP-E6

1200 with LP-E6

950 with LP-E6
Also Announced: The Canon EOS Rebel SL2
Canon also announced a new compact-body APS-C DSLR, the EOS Rebel SL2. A remarkably capable camera, the SL2 gives photographers most of the important features of the T7i in a smaller body, including a 24 megapixel dual-pixel AF CMOS sensor. The biggest drawback of the SL2 is its 9-point AF system.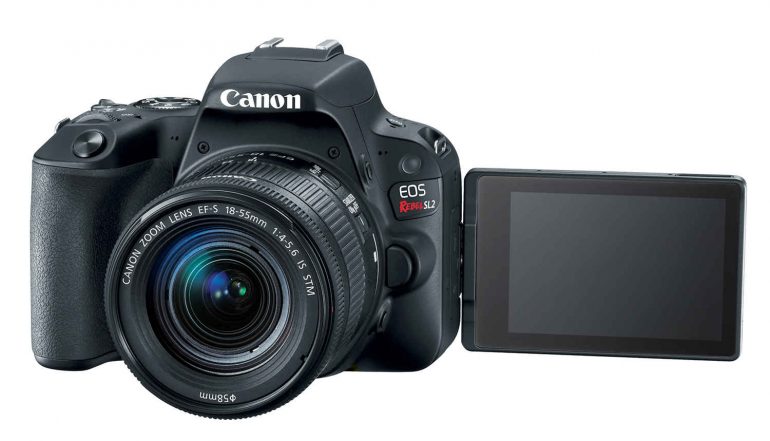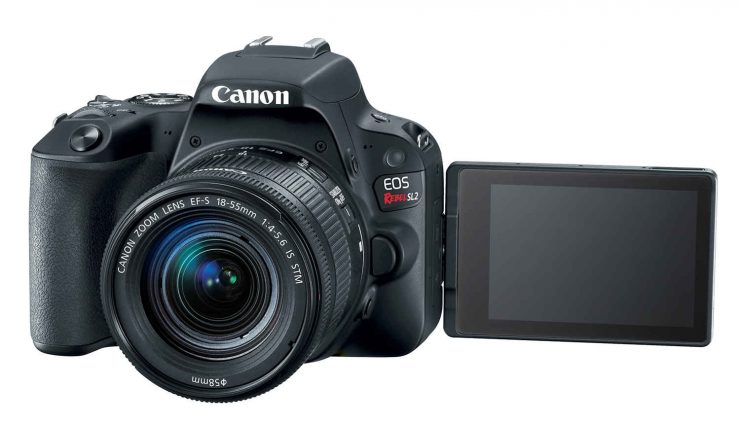 Price and Availability
The Canon 6D Mark II will be available in late July for $1999 for the body, or with a couple of kit lenses: the EF 24-105mm f/4L IS USM II lens for $3099, or the 24-105 f/3.5-5.6 for $2599. Pre-orders are open at B&H and Adorama.