This afternoon, Pentax announced its newest DSLR, the Pentax KP. This compact 24.3 megapixel APS-C DSLR has broken the mold of previous Pentax models with its distinctive, angular penta-prism and semi-retro styling (in black or silver finishes). The intuitive body design emphasizes large dials and wheels rather than small buttons and menus, and there's no top-mounted LCD. Without the battery, the camera weighs 1.41 lbs. (640g.), slightly less than the Nikon D7200.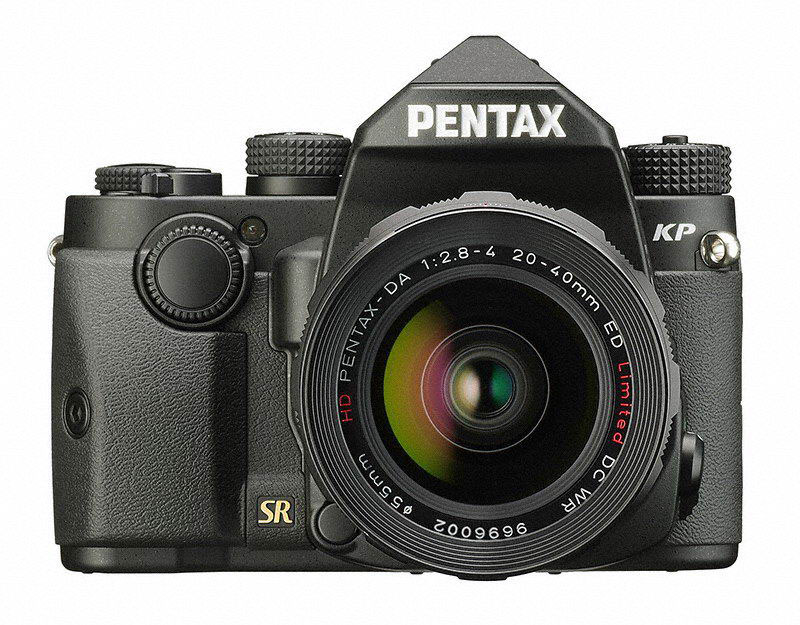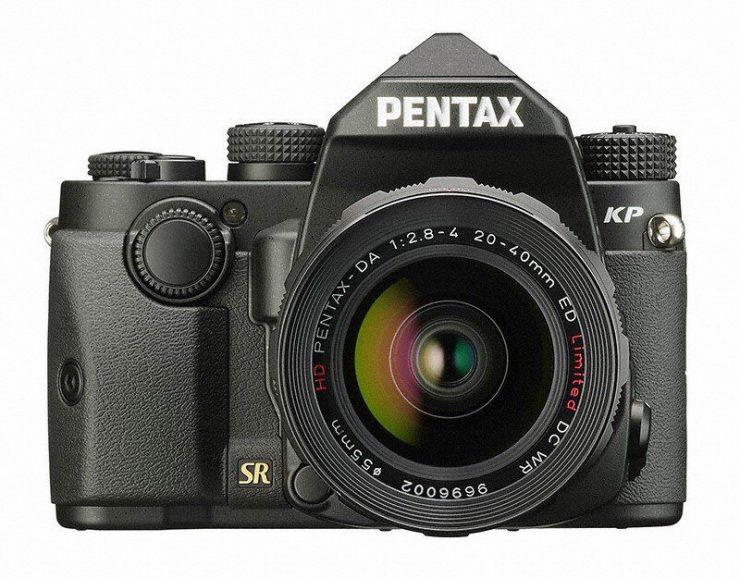 But the body is really not the interesting part of this camera. Pentax states that the top ISO rating for the camera's sensor is 819200. To put that in perspective, the full-frame Canon 5D Mark III had a top ISO of 25600, a full five stops less than the Pentax KP. That's the difference between shooting at 1/30th second and 1/1000th of a second; pretty remarkable. Of course, it remains to be seen how usable those images above ISO 3200 will actually be, as many cameras have high ISO settings that are simply not worth using because the image quality degrades so significantly. It's worth noting that this is three stops higher than the recent Pentax K-70.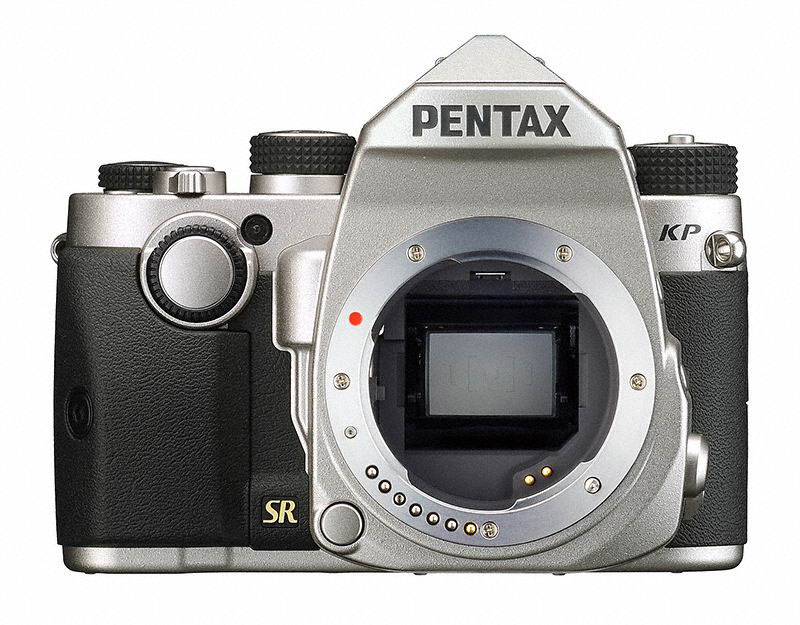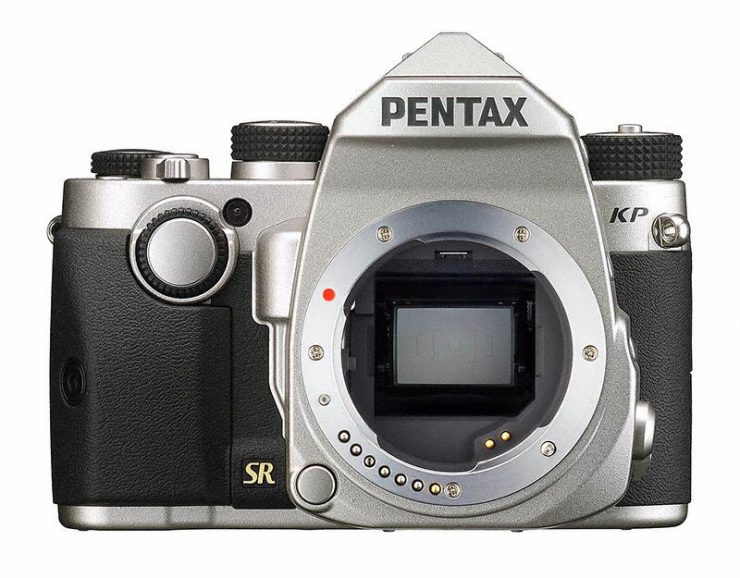 Beyond the ISO claims, the Pentax KP still looks like a solid offering. Like modern Nikon cameras, the sensor has no anti-aliasing filter in order to provide the sharpest possible images. Unlike Nikon, though, the camera provides 5-axis, 5-stop in-body image stabilization for reduction of blur caused by camera movement, as well as Pentax's pixel-shift technology to dramatically increase resolution when shooting certain types of images.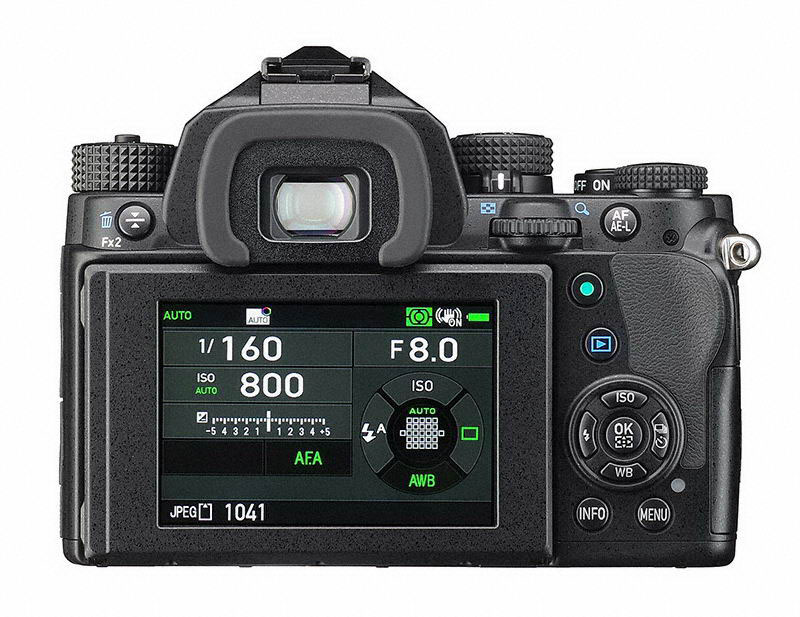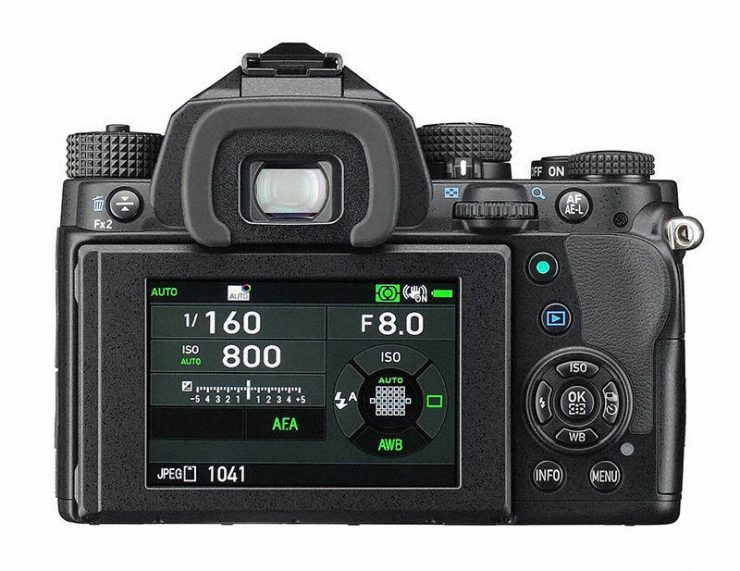 If you're shooting action, you'll get 7 frames per second with shutter speeds up to 1/24000 of a second (with the electronic shutter) or 1/6000th of a second (mechanical shutter), and the AF system uses an improved 27 point focusing module (2.5 times more points than the Pentax K-70, but still fewer overall than the Nikon D5500. However, it has 25 cross-type points, much better than the Nikon's nine).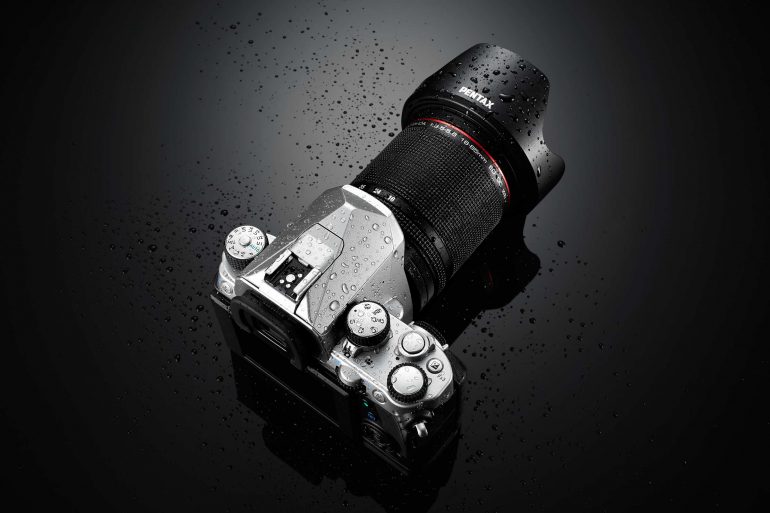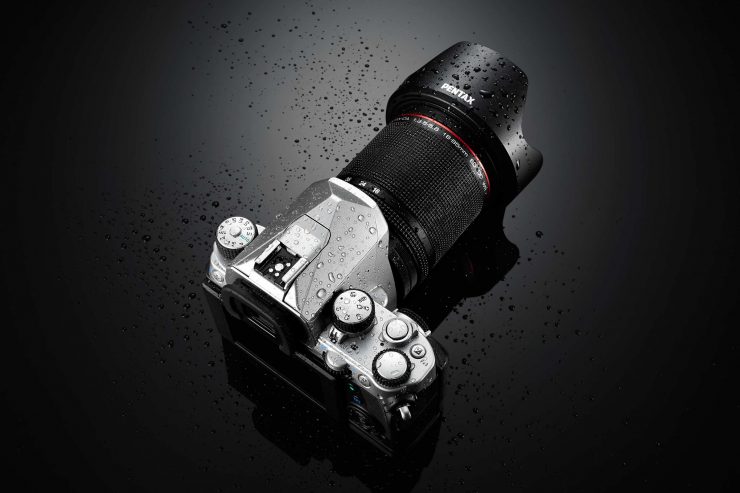 And to top that all off, the body is dust and weather sealed, so you don't have to be afraid of using it out in the elements. The rear LCD can be tilted for use at unusual angles, and the viewfinder provides 100% coverage of the field of view. There are three different grips available to suit different hand sizes (Small, Medium, Large), and it sounds as though the body will ship with all three of them, at least at first. And like most new cameras, it has built-in Wi-Fi.
Video shooter? The Pentax isn't so remarkable on that front. There's no 4K video, but there is full, 1080p HD, with the usual frame rates (60i/50i/30p/25p/24p). Also a little disappointing is the  maximum flash sync speed of 1/180th sec, though that won't matter to most people.
Price & Availability
The Pentax KP will be available for $1099 at the end of February (shipping starts Feb. 23rd). Adorama currently has a promotion, though: someone who re-orders a Pentax KP will get their camera for free. It might be worth a shot.
Otherwise, the cameras are currently available for pre-order from all of your favorite dealers:
Questions? Comments?
What do you think of the new Pentax KP? Excited? Think the high ISO numbers are a ruse? Let me know in the comment section below!