Canon announced the PowerShot SX740 HS digital camera last evening, and it's an impressive piece of equipment for those who are looking for flexibility and quality in a small package. It has a massive zoom range, the equivalent of 24 – 960mm, a 20 megapixels sensor CMOS sensor, and 4K video capability. Additionally, action shooters can capture 7.4 frames per second when shooting bursts, and it includes image stabilization to provide sharper images in poor light.
But does anyone care? Some serious photographers carry a compact camera as a backup, certainly. It may find a home in the backpacks and purses of journalists.
Canon says that "…the PowerShot SX740 HS helps make transitioning away from smartphone photography fun and easy." Who are these people who are transitioning away from smartphone photography?
This chart made from CIPA data shows relatively flat DSLR shipments over the past decade, but a dramatic drop in compact cameras. The "DSLR" category contains mirrorless and rangefinder style cameras as well. 2018 figures are projected from first 5 months of available data.
The compact camera market has crashed in recent years. In 2010, well over 108 million were shipped, but in 2017, only 13 million found their way to retailers around the world. Projections from the first half of 2018 indicate that that number will drop even lower to just over 8 million.
Those who who take up a serious interest in photography these days are much more likely to appreciate the quality, styling, and options available from interchangeable lens compact cameras such as the Sony a6000 series and the Fuji XE and XT series cameras, or even fixed lens cameras like the Fuji XF10 or X100F.
It is true that not everyone has given up on the compact camera market, yet. Some people will want to stick with what they know, avoiding newfangled things. But the writing is on the wall: if you want a compact camera, you'd better get one within the next few years.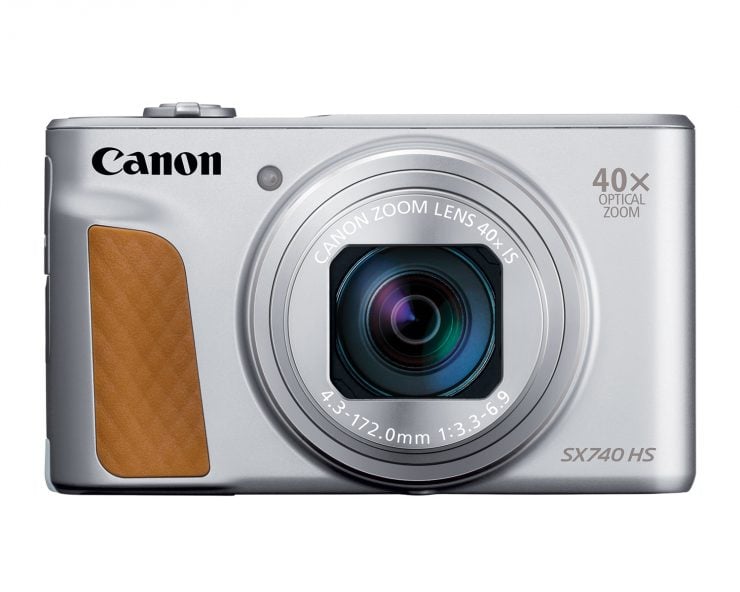 Price and Availability
Two versions of the PowerShot, one silver and one black, will be available in late August at a cost of $399 each. The cameras are currently available for pre-order from Adorama and B&H Photo.
Still Want a Compact Camera? Think They're Here to Stay?
I'm curious to hear what you think about compact cameras. I don't usually cover them on this site, primarily since I don't use them myself. But if you think they're still worth talking about, and still worth using, let me know in the comment section below!