The Canon 470EX-AI Speedlight
Canon has been ridiculed in recent years for its lack of innovation, and not without justification. This morning, though, Canon announced a speedlight that is unlike any other: the new Canon 470EX-AI has a motorized bounce-head that is controlled by an AI (Auto-Intelligent) system, selecting the most appropriate head position according to the distance to the subject and the photographer's surroundings. Yes, we could just call that "automatic" positioning, but "AI" sounds so much more… expensive.
Whether Canon's 470EX-AI is actually a useful product is debatable. Experienced photographers won't want to spend the extra money for a flash that does something that is so easy to do manually, I suspect, and the operation probably isn't simple enough for people who are baffled by the concept of pointing the flash head at the ceiling. Still, it is innovation, and that's nice to see from Canon.
Unfortunately, the $400 flash unit does not include Canon's radio-triggering (RT) system, so the unit will become less useful for novice photographers as they grow into their equipment. Otherwise, the flash is very similar to Canon's mid-line 430EX-III-RT flash unit, with a 24-105mm zoom head, and a slightly more powerful guide-number rating of 47m. The unit can be pre-ordered at B&H and Adorama, and it will begin shipping in April.
The Canon EOS M50 Mirrorless Camera with 4K Video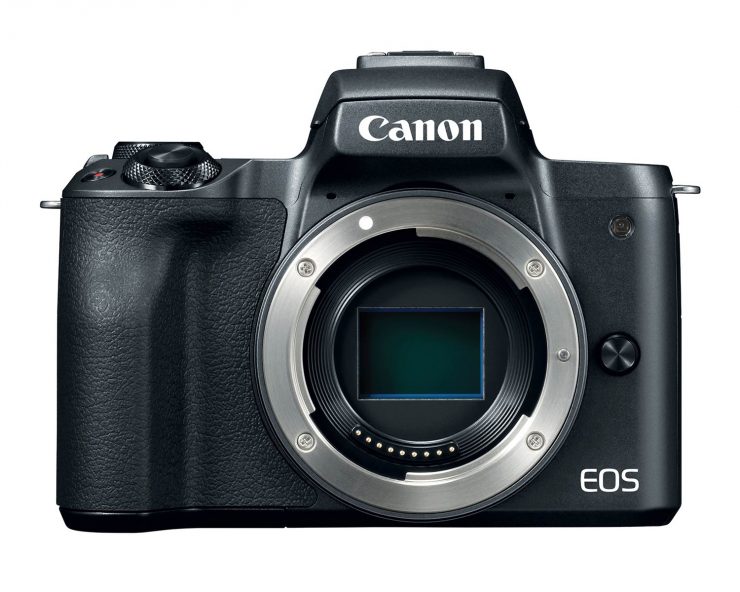 Canon has been losing sales to Sony in part because Sony's cameras have included the ability to shoot 4K video for years. Finally, Canon is catching up (now, where's Nikon's mirrorless game?). The Canon EOS M50 is their latest addition to the M line, and not only can it shoot 4K video, it provides photographers up to 10 frames per second for shooting stills. Unfortunately, Canon didn't quite manage to match the Sony a6300's specs: while the Canon can shoot 10 fps with One-Shot (ie, non-continuous) autofocus, it can only shoot 7.4fps with focus tracking, while the Sony a6300 (which only costs $798) can shoot 11fps regardless of the AF mode. Similarly, the Canon can shoot 120fps video at 720p and only 60fps at 1080p, the Sony can shoot 120fps at 1080p.
Even worse, the Canon's 4K video mode does not cover the full frame… it merely crops to the central 8 megapixels of the 24 megapixel APS-C sensor, and because only a portion of the frame is being used, Canon's dual-pixel AF system is not available, and AF reverts to contrast-detection mode. It's all pretty disappointing.
The EOS M50 body will be available for $779 or with a kit EF-M 15-45mm f/3.5-6.3 IS STM lens for $899 in April, or with a couple of other lens kits for a bit more.
The Canon EOS T7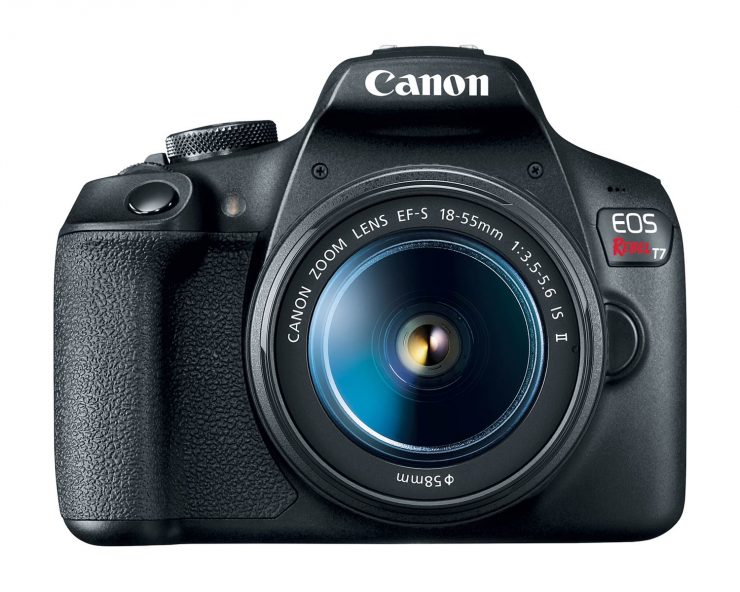 There is truly nothing interesting or remarkable about the EOS T7. The only people who will buy this camera are those who want an SLR but can only afford the cheapest one on the market, though it is a perfectly functional camera with a 24 megapixel sensor. The T7 will be bundled with an EF-S 18-55 f/3.5-5.6 IS II lens for $550 when it goes on sale in April.