This morning at Photokina, Panasonic announced two new full-frame mirrorless cameras, the Panasonic Lumix S1 and S1R. The S1 is a 24 megapixel model aimed a video shooters, and the S1R has a 47 megapixel sensor for the high-resolution needs of photographers. Both cameras can shoot full-frame 60p 4K video and have in-body image stabilization along with in-lens image stabilization, and both use the Leica L-mount and have dual card slots (SD and XQD). Last night, Leica announced a partnership with Panasonic and Sigma, so it is likely that we'll see lenses for the system from Sigma. These cameras will be available in early 2019, and the system should have ten lenses by 2020, including a 50mm f/1.4, and 24-105 and 70-200 zooms. The company also announced a Leica DG Vario-Summilux 10-25mm F/1.7 lens for micro four-thirds cameras. More details can be found on the Panasonic website here.
Hasselblad announced three new lenses for it's medium format XCD series, including a large aperture 80mm f/1.9, 60mm f/2.8 and 135mm f/2.8 as well as a 1.7x teleconverter for the 135mm lens. These lenses can be pre-ordered now and will begin shipping in December, with USA prices of $4,845 for the 80mm, $2,750 for the 60mm, and $4,050 for the 135mm ($4,845 with the teleconverter).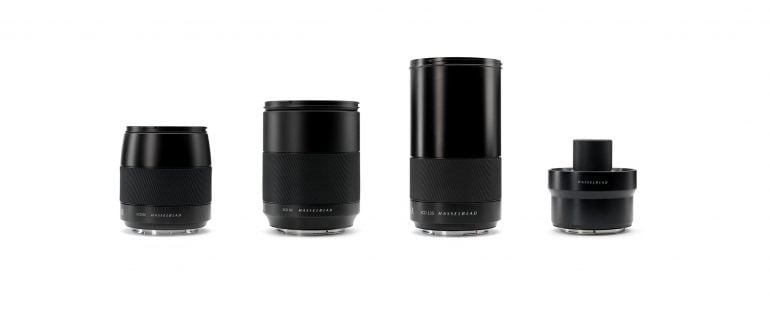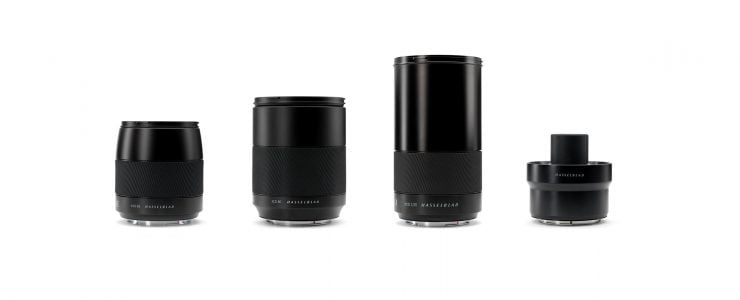 Fujifilm announced the GFX 50R, a remarkable new range-finder style medium format camera that holds a 51.4 megapixel GFX medium format sensor in a compact camera body weighing only 775g (the Sony A7III is 650g). The weather sealed body will be able to use the current lineup of GFX lenses and will also include a "35mm mode" using the central 36x24mm section of the sensor for additional flexibility. The camera will be available in November for $4499 (available for pre-order from B&H).