This evening Sigma announced a new member of their remarkable ART lens series: the 14-24 f/2.8 DG HSM ART lens for Canon, Nikon, and Sigma mounts. The new lens makes use of the recently-developed large (80mm) diameter aspherical element that was first incorporated in the 14mm f/1.8 prime lens last year. This massive element allows the new zoom lens to maintain extremely low distortion and high image quality throughout the zoom range, making it suitable for cameras equipped with 50+ megapixel sensors, Sigma claims. These two lenses join an already stout lineup of wide-angle Sigma lenses, including the 12-24mm f/4 ART and 24-35 f/2 ART zoom lenses and  20, 24, 30 and 35mm f/1.4 ART primes.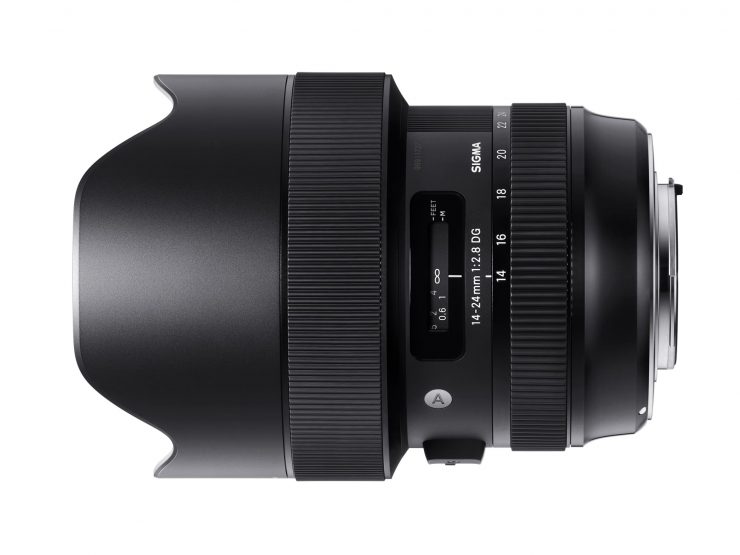 In addition to the aspherical front element, the lens is built with two additional aspherical elements,  three high-refractive index FLD and three SLD glass elements. All of this high-tech glass comes together with eight standard glass elements to provide lower than 1% distortion throughout the zoom range,  virtually eliminating the streaky appearance of fine detail that is common with ultra-wide lenses like this, particularly around the borders of the frame.
Sigma has also designed the lens with professional field use in mind: it is heavily dust and weather sealed and it's designed for fast, accurate focus. Interestingly, the petal-shaped lens hood can be converted (as a paid service) to a shorter, round hood to avoid interference with other lenses while being used in multi-lens, 360-degree VR setups. It features a brass lens mount, nine rounded aperture blades, and is compatible with the Sigma dock. Sigma touts the Japanese-made lens's excellent quality control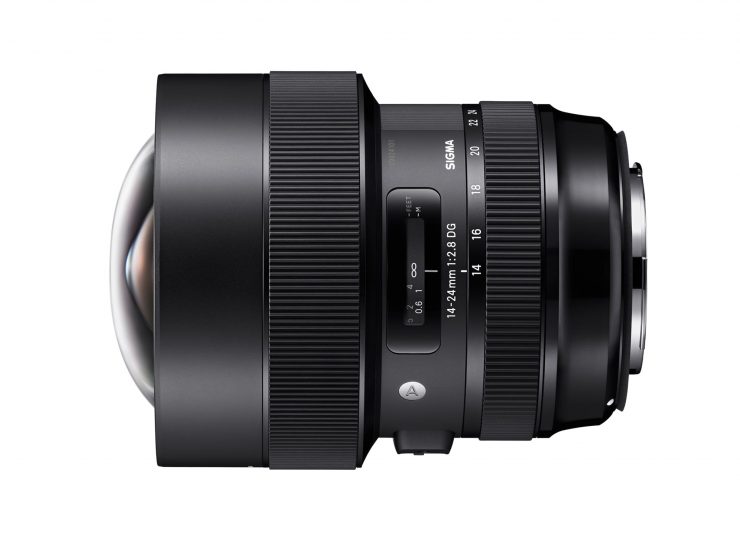 Optical quality aside, the lens will be big and heavy. At its maximum diameter, the lens is almost 4 inches across (3.8) and it weighs 40.6 ounces (~2.5lbs), which is nearly as much as Canon's 70-200 f/2.8L (non-IS) lens, at 46.2 oz.
Price and Availability
And how much will it cost, you ask? Sigma says, "Pricing and availability for the Sigma 14-24mm F2.8 Art lens will be announced later." We imagine that it will cost around $1600, like the existing 12-24 f/4 and 14mm f/1.8.