Ever since the genesis of the ART series, Sigma fans have been asking for a 70-200 f/2.8, and it's finally here, along with four additional new lenses.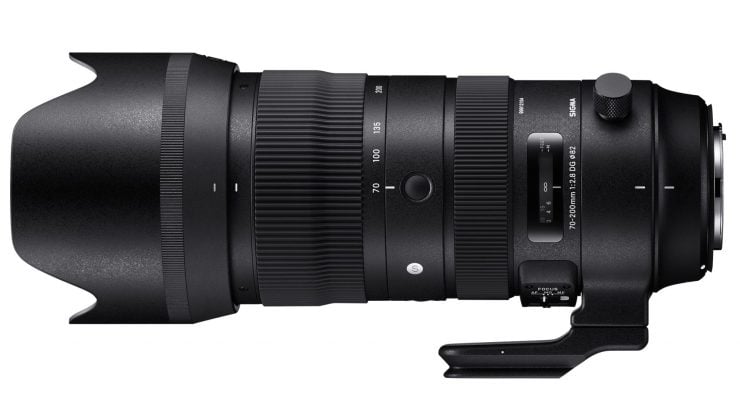 The Sigma 70-200 f/2.8 DG OS HSM Sport lens has big shoes to fill; Canon and Nikon both already have excellent lenses on the market, and Tamron's G2 lens is also in the same league. Consequently, Sigma went all-out with the optics, creating a lens formula that contains ten low dispersion elements out of 24 total (in 22 groups). The lens is stoutly constructed, with weather sealing and a new AF algorithm to control the fast HSM motor, promising quick and accurate focus that can be adjusted with the Sigma dock.
But there's a problem. First, is the size: it weighs 1805g, about 3/4lb more than the already heavy Canon and Nikon lenses. Second, is that Sigma has waited nearly nine years since their previous (lackluster) 70-200 lens hit the market to announce the new model, and just a month before the announcement, Canon and Nikon both announced new lens mounts. And the Sigma 70-200mm f/2.8 DG HSM Sport will come to market in Canon and Nikon's old lens mounts. And the Sigma 70-200 f/2.8 Sport is not available for Sony-E mount.
This seems like poor planning in the mirrorless camera age. However, Sigma's new prime lenses will be available in Sony-E mount, at least.
Sigma's new primes include the 28mm f/1.4 DG HSM ART, the 40mm f/1.4 DG HSM ART, both for full-frame cameras (Canon EF, Nikon N, and Sony-E), and the Sigma 56mm F1.4 DC DN Contemporary lens for APS-C Sony E-mount and Micro Four-Thirds.
Also announced is a 10x super-zoom, the 60-600 f/4.5-6.3 DG OS HSM Sports lens for full-frame. As this is a Sports series lens rather than a contemporary, we can expect high optical quality and high-speed autofocus, along with a relatively high price. This all-in-one zoom lens covers everything from normal range to super-telephoto, and although Sigma claims that it provides professional-level image quality, it is also the case that the more zoom range that you pack into a single lens, the harder it is to engineer excellent image quality at any given part of that zoom range. However, if you need the convenience of carrying only once lens, this just may have you covered. It does, however, weigh 6 lbs.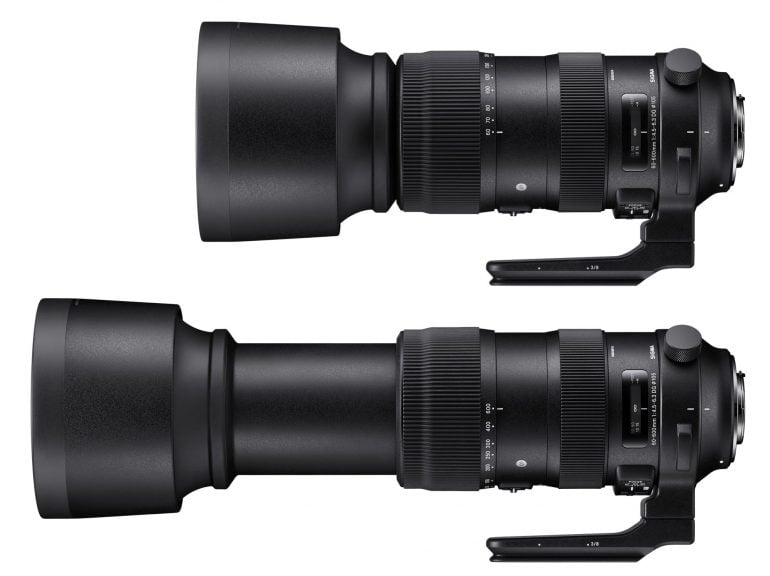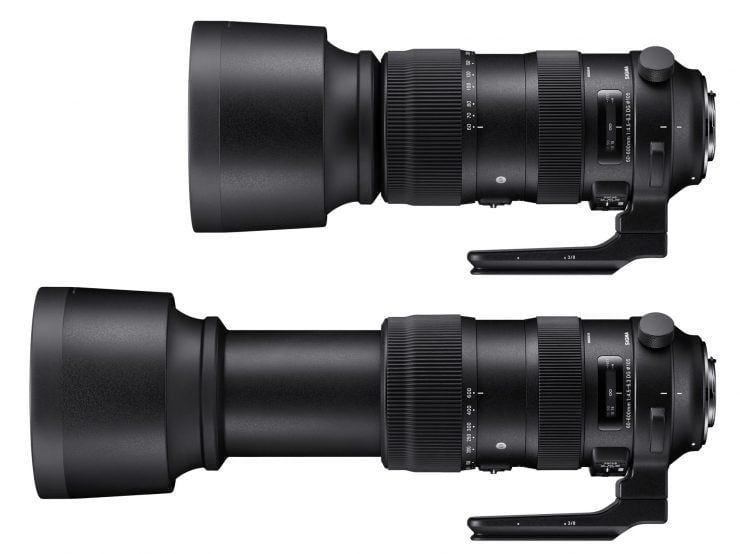 The 60-600mm lens will be available in late October for just under $2000.  Pricing and availability for the other lenses has not yet been announced.
What Do You Think?
Do you want any of the new lenses? Do you think that Sigma should release these for the new mirrorless mounts? Do you think that the extra weight of the 70-200 will matter, to you? Let me know in the comments below!