Sigma hit us with two big announcements today (and a small one): first, the development of a 105mm f/1.4 ART series lens and a 70mm f/2.8 Macro ART lens, and second, Sigma will now be producing nine of their ART series lenses in Sony-E mount.
For portrait photographers, the Sigma 105mm f/1.4 ART has the potential to be a dream lens; it will have the flattering perspective of a classic 105mm portrait lens coupled with the extreme bokeh of an f/1.4 aperture in a telephoto lens, perhaps similar to Canon's famed 200mm f/2 lens, or at least matching Sigma's exquisitely sharp 135mm f/1.8 ART series lens, but without quite so much weight. Nikon's version of this lens is very popular with those who can afford it (and proves how perfect the focal length can be at f/1.4), but at over $2000, it's not in everybody's bag.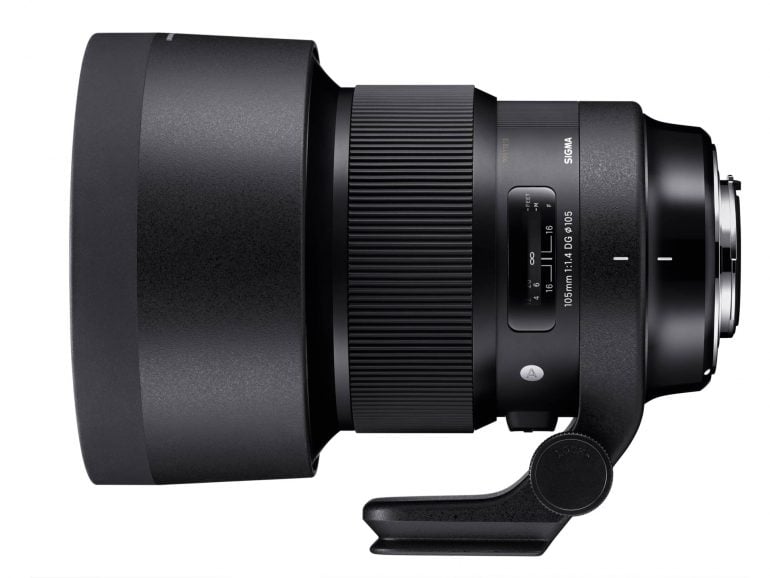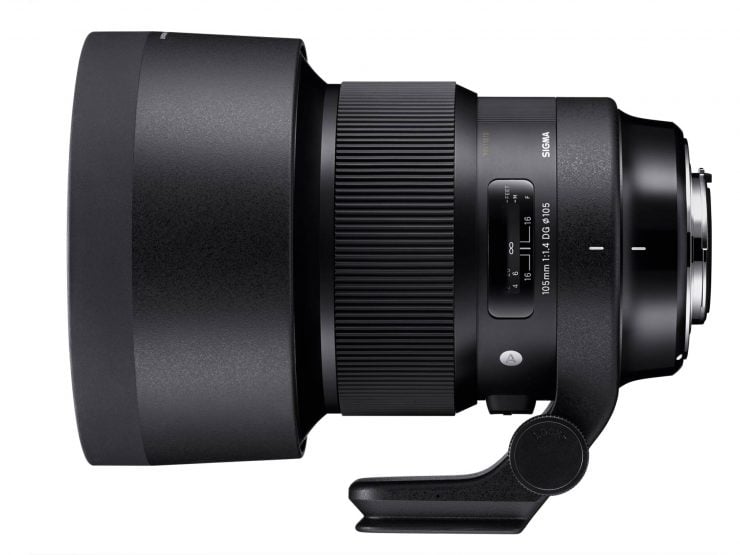 Sigma is already calling the lens a "bokeh master", but its sharpness and resolution are also of paramount importance: the lens design contains 17 elements! Of these, three are FLD, two are SLD, and one is an aspherical glass element. Consequently, the lens is not just sharp, but the bokeh colors are clean and natural, with sagittal coma virtually eliminated, according to Sigma.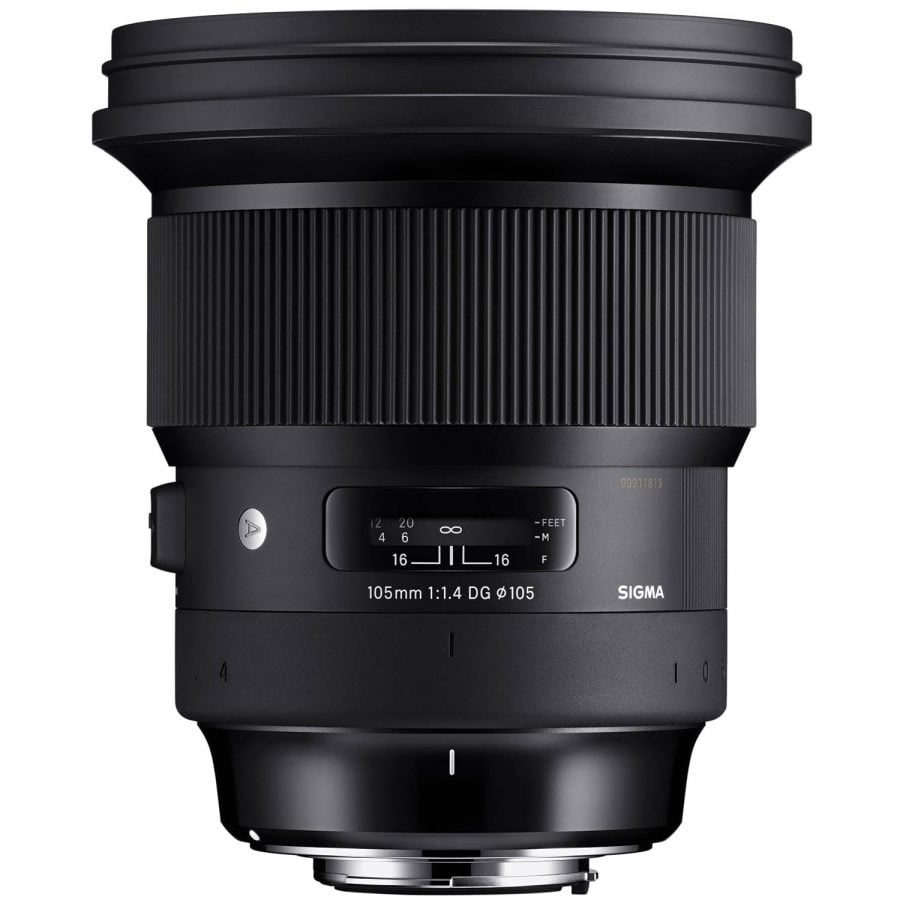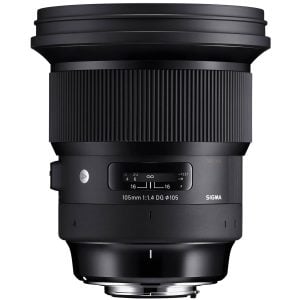 Like Sigma's SPORT series lenses, the 105mm is heavily sealed against dust and water. The lens hood is carbon-fiber reinforced, and the removable tripod mount has an Arca-Swiss compatible foot. It is clear that Sigma had professional portrait photographers in mind when designing this lens, which means that we're likely to see a higher price tag as well.
If the lens looks big and heavy, it's because it weighs 1645g/58.0oz (ie, 3.6lbs) and is about 5.2 inches long without its hood. It will be available in Canon, Nikon, Sony-E, and Sigma mounts.
Sigma's ART lineup has been conspicuously missing macro lenses, so the 70mm f/2.8 Macro ART is a good place to start, though I had hoped for something that would give me a little more working distance. Sigma claims that the design of the lens prioritizes image quality above anything else, saying that it "delivers stunning resolution and incredible clarity that greatly exceed expectations for a macro lens." Unlike most ART lenses, the 70mm utilizes a "focus by wire" electronic focusing system to provide smooth, precise AF when focusing manually. If you need a little extra reach, it will be compatible with Sigma's teleconverters, though only with manual focus.
Sony Shooters Are Having A Good Week
The days leading up to WPPI and CP+ have already brought announcements of a new line of Tamron lenses developed specifically for mirrorless full-frame cameras and the first autofocus model in Tokina's FiRIN line of lenses for Sony E-Mount. Now, Sigma has joined the party with the announcement that nine of their ART series lenses (including the newest two announced) will be available in Sony E-Mount. These lenses include:
Sigma 14mm f/1.8 DG HSM | Art
Sigma 20mm f/1.4 DG HSM | Art
Sigma 24mm f/1.4 DG HSM | Art
Sigma 35mm f/1.4 DG HSM | Art
Sigma 50mm f/1.4 DG HSM | Art
Sigma 70mm f/2.8 DG MACRO | Art
Sigma 85mm f/1.4 DG HSM | Art
Sigma 105mm f/1.4 DG HSM | Art
Sigma 135mm f/1.8 DG HSM | Art
Although these lenses are not designed specifically for mirrorless cameras and will therefore be larger and heavier than necessary for Sony-FE and E, they do support all of the functionality that you'd expect from native Sony lenses: all of the focusing modes work (unlike some adapted Canon lenses, for example), manual focus assist engages when you the focus ring is turned, and of course, autofocus performance is optimized for Sony. Sigma provides the details as follows:
The new Sony E-mount models will feature a newly developed control algorithm that optimizes the autofocus drive and maximizes the data transmission speed. In addition, these lenses will be compatible with Sony's continuous autofocus (AF-C) and high-speed autofocus, which are not addressed by Sigma Mount Converter MC-11.
Price & Availability
Unfortunately, the Sony E-Mount versions of all of the ART series lenses do not have scheduled release dates at this time, and the prices and availability for the new lenses were not mentioned in the US press releases. I'll keep an eye on it and let you know as soon as I hear anything from my contacts at Sigma.
However, Sigma did announce the upcoming availability of firmware v2.00 for SGV lenses for Canon cameras.  The update will include many Art, Sport, and Contemporary lenses, and will be available March 7th, 2018. Firmware updates will require the Sigma lens dock.