With today's announcement of the FE 400mm f/2.8 GM OSS lens, Sony has taken one big step closer to offering a viable alternative system to Canon and Nikon for professional photojournalists, sports photographers, and wildlife photographers. Sony's A9 and A7III series cameras have given journalists the speed, quality, and reliability needed for professional work, and the existing G-Master lenses (along with the rest of the Sony/Zeiss lineup) have covered most of their bases, but the super-telephoto range has been conspicuously lacking for professional who rely on them. Now, Sony has begun to fill the gap, for a price.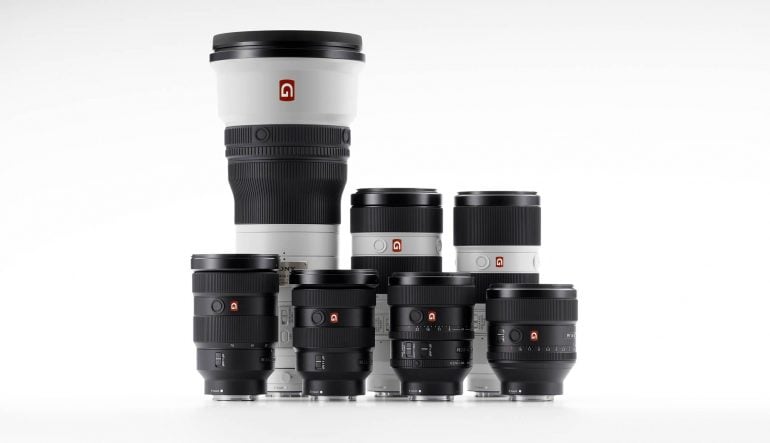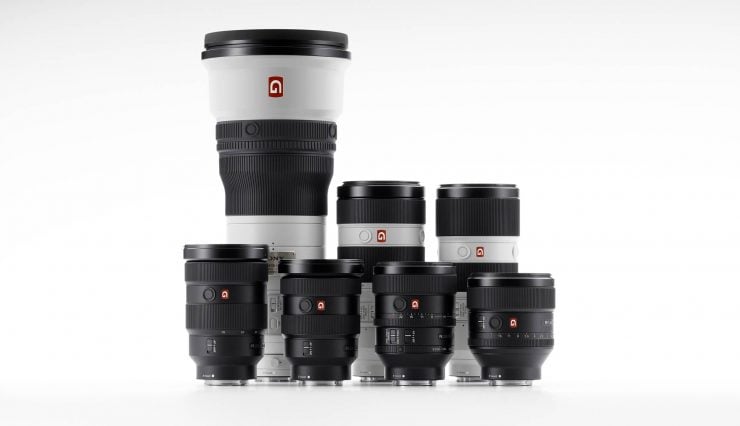 Sony's 400mm f/2.8 OSS GM lens is an optically stabilized beast: just slightly longer than Canon's equivalent lens, but over two pounds lighter, at 6.38 lbs. Just as importantly, the Sony lens has been designed with the glass weight in the middle of the lens, which serves two purposes: first, the lens is more nimble and easier to maneuver when the weight is closer to the pivot point, and second, it will balance better with Sony's smaller mirrorless cameras.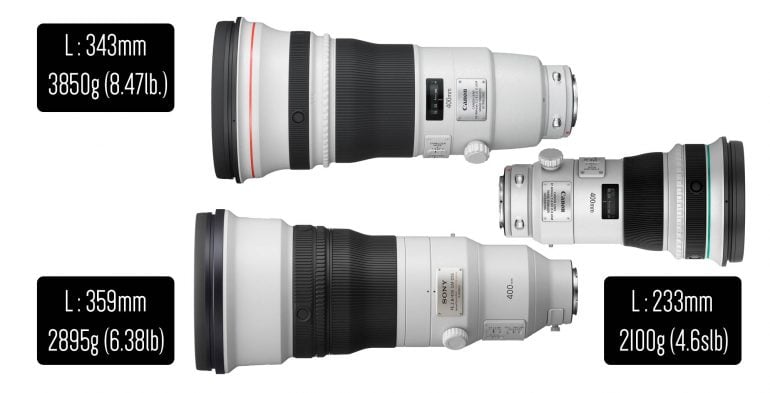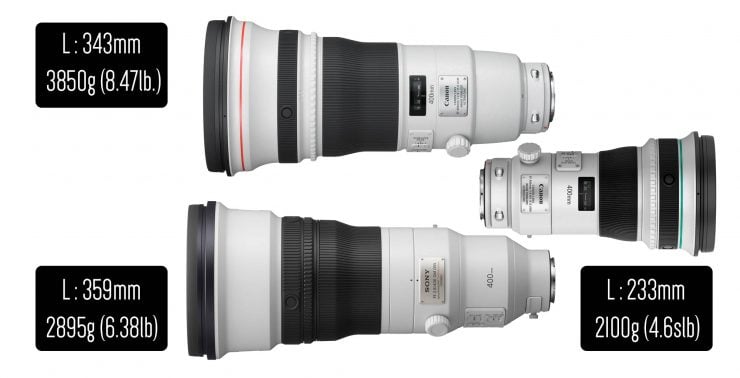 The lens focuses using two high-speed XD Linear Motors to achieve the fastest possible AF speeds. According to sports photographer Patrick Murphy-Racey, who have been testing the lens in the field, the lens focuses faster than any super-telephoto that he's used yet1 It's worth noting that Murphy-Racey is a Sony sponsored photographer, but his information is generally reliable .
Of course, what really matters is the image quality. Sony has used some expensive fluorite glass (3 elements) in the optical design, along with their best coatings, and like all lens manufacturers, claim that the result with be high contrast, sharp images. We'll see, but initial test images show promising results.
Price and Availability
In September of 2018, the Sony 400mm f/2.8 GM OSS will begin shipping to everyone who can round up an extra $11,999 by then (this is about $2000 more than the Canon equivalent).  Starting tomorrow, you can pre-order the lens from B&H or Adorama and be among the first to get yours. The rest of us can rent one every now and then.