I spend a lot of time editing photos, so I'm always looking for anything that makes my job a little easier, faster, or more comfortable. I recently wore out my third Wacom tablet and was looking at my options for a new one when I ran across the Huion Inspiroy H950P tablet on Amazon, and I was really impressed at the features that it offered at its price point (only $69.99 ), so I thought I'd give it a try and see if it was as good as my trusty Wacom.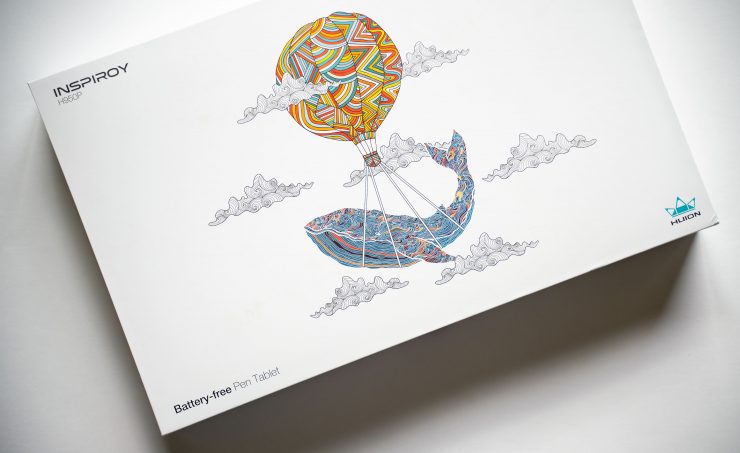 About ten years ago, I started using Wacom pen tablets for editing, and I found that the pen is more comfortable and accurate than a mouse, and the fact that each point on the monitor is mapped to a point on the tablet makes it faster to navigate. I started off with a Wacom Bamboo, tried a larger tablet, then went back down to a smaller Intuos Pen & Touch, which I've loved… though I still use the pen from my original model. How does the Huion Inspiroy compare?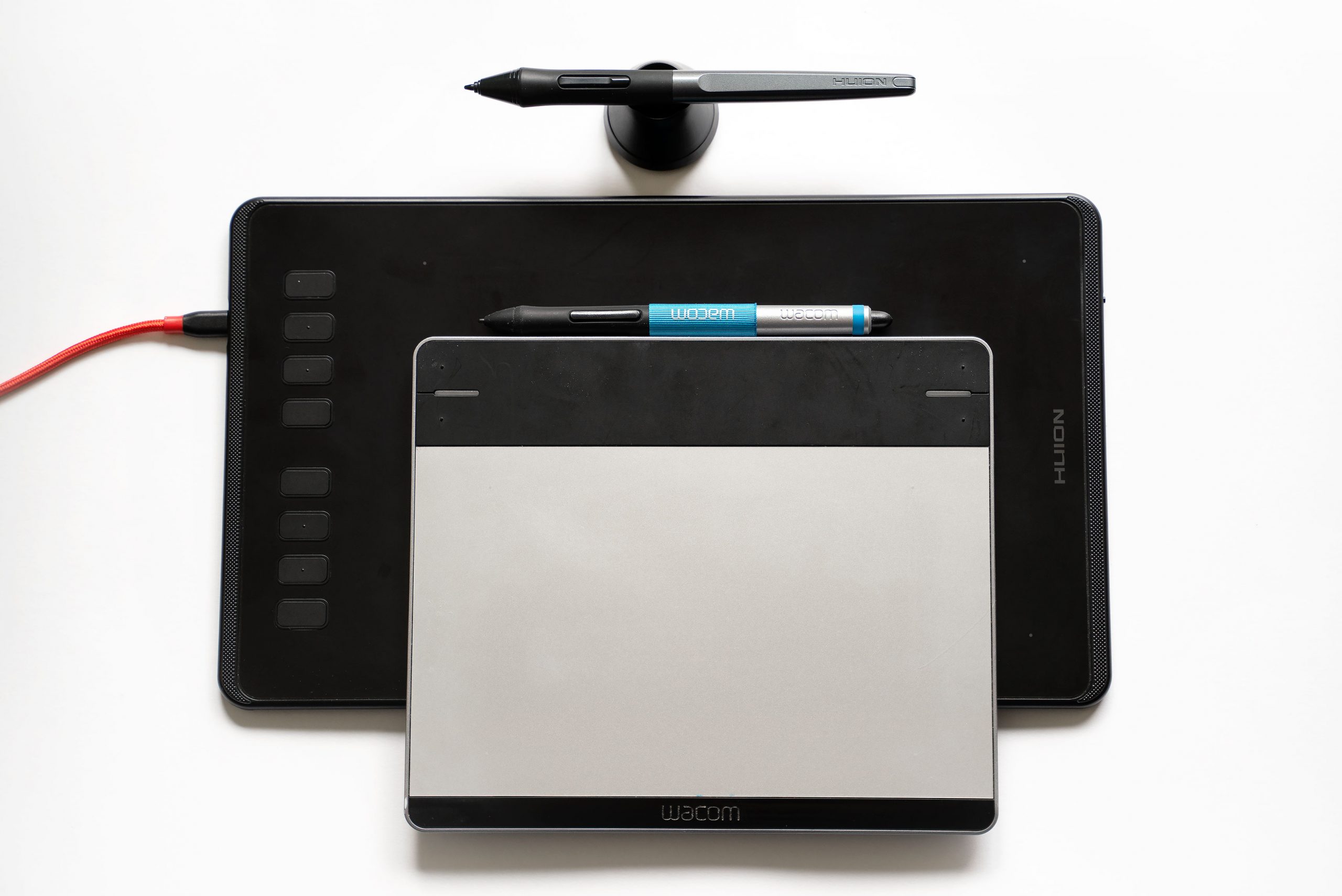 The Specs
On paper, the Huion bests the Wacom in just about every category. Take a look at the table:
| Features | Huion Inspiroy H950P | Wacom Intuos CTL4100 |
| --- | --- | --- |
| Price | $69.99 | $78.99 |
| Active Pad Size | 8.7 x 5.4 inches | 6 x 3.7 inches |
| Pressure Levels | 8192 | 4096 |
| Resolution (LPI) | 5080 | 2540 |
| Pen Tilt | Yes | No |
| Custom Buttons | 8 | 4 |
| Pen Stand | Included | None |
| Battery Free Pen | Yes | Yes |
In Practice: The Pros
If you only intend to use the Inspiroy while editing photos (and using a mouse the rest of the time), then the Huion is almost all Pros.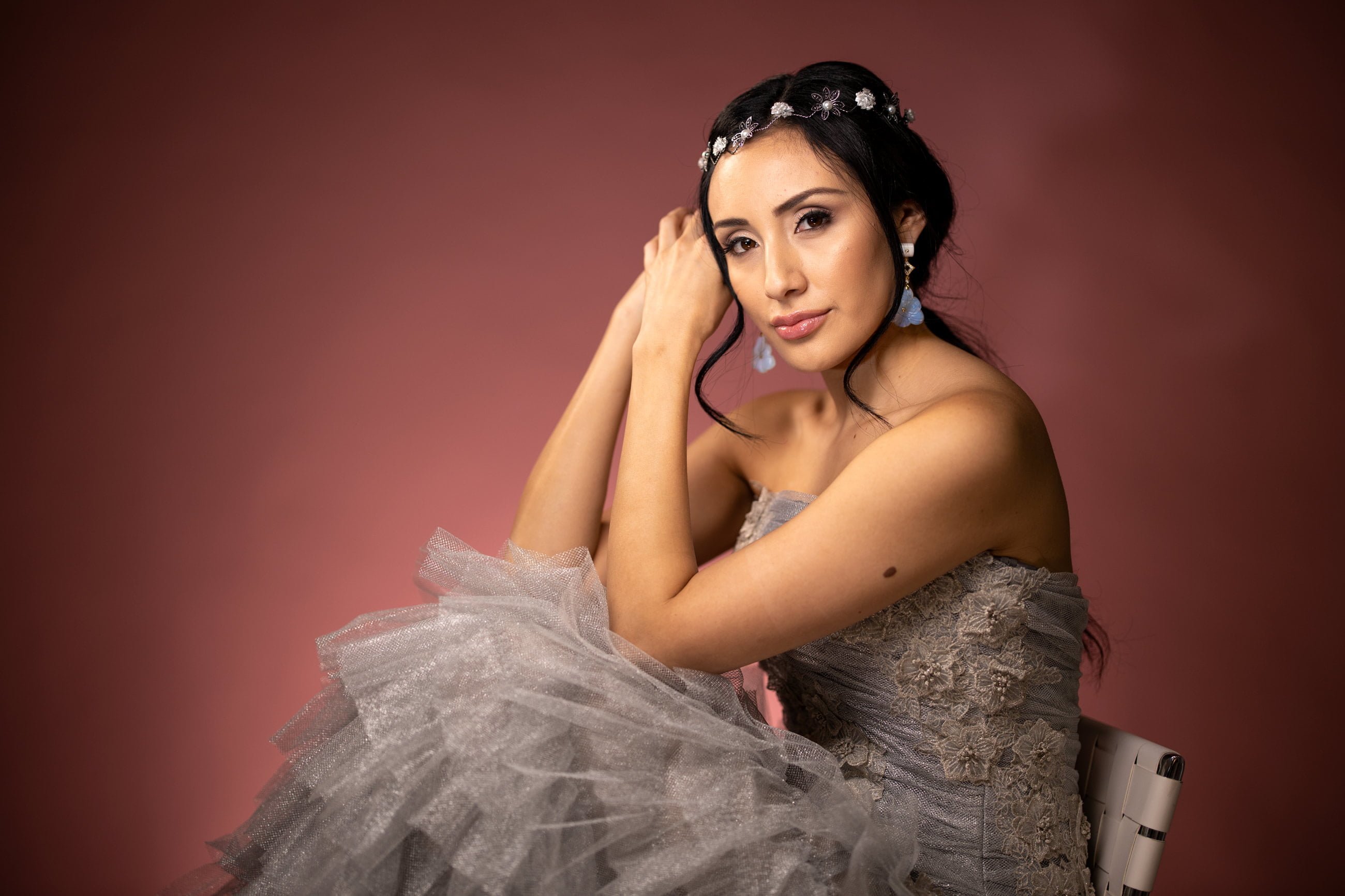 Setup is quick and easy, with a standard driver download and install process (though you'll need to un-install any other tablet drivers first). Customization of the tablet's eight buttons and the pen's two rocker-switch buttons are easy as well.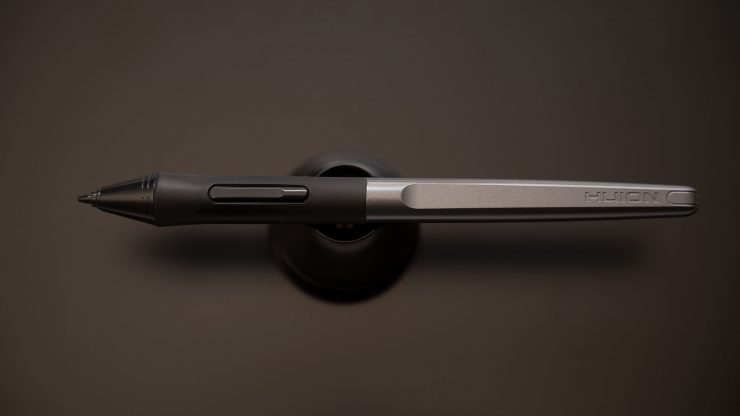 Once that's done, the user experience with the Inspiroy is really very good. The pen is large and comfortable with a rubber grip, and the touch sensitivity and tilt functionality are both excellent in real world use. The pen has no eraser on the opposite end, but it appears that Wacom has also jettisoned their erasers (and I never use mine anyway).
Additionally, the writing surface of the tablet has a very paper-like matte texture, making it smooth but not slick for writing, which is perfect.
In Practice: The Cons
The cons are not as significant as they appeared at first; it took me a while to figure out the quirks of the Inspiroy. For a while it seemed that the drivers would stop working any time that a Windows system message would appear on screen (when installing or updating programs, using the "Task Manager" to deal with unresponsive programs, etc). In those cases, I'd have to use keyboard navigation, which was a pain.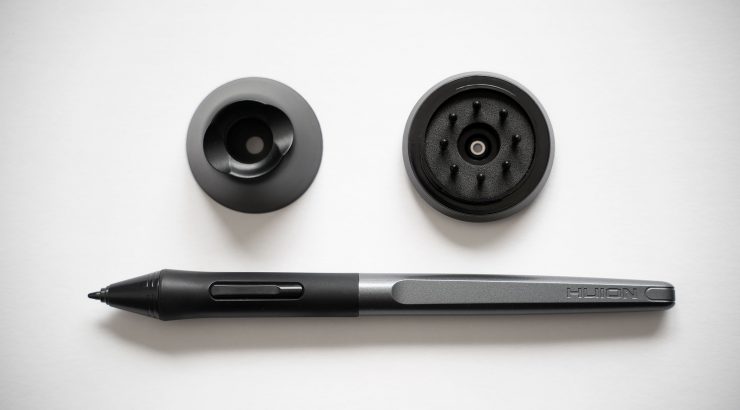 Additionally, the "forward" button on Wacom pens can be set to "grab" the document/image that you're editing, or it can grab the webpage that you're browsing to drag it up or down as you read. This seemed impossible with the Huion Inspiroy, regardless of what key or function I assigned to the "forward" button.
However, it turned out that both of these problems disappear if you turn on Windows Ink (which I normally disable because it can cause problems in Photoshop).
So, it turns out that the only real "con" with the Huion is that its software isn't sophisticated enough (yet) to allow you to automatically toggle "Windows Ink" on and off according to the program you're using, which is possible with Wacom drivers. However, it is relatively easy to pull up the Huion drivers and turn Windows Ink off manually, when necessary, so it's not a such a big deal.
Conclusion
In the end, this means that the Huion Inspiroy H950P is an excellent tablet for use while editing photos (or drawing), thought it will require better drivers to be considered perfect. It is comfortable, high quality, and inexpensive… an impressive combination.
Huion Inspiroy H950P Pen Tablet : Review
To Sum Up:
Although the drivers are not perfect, the tablet is a pleasure to use for editing photos, and is dramatically better than using a mouse for doing re-touching work, and the price makes it a steal.
Tablet Quality & Features
9.5
---