After displaying a prototype at Photokina last year, Fujifilm officially announced their new GFX 100 medium-format camera this evening. The body is built around a 102-megapixel BSI sensor, but the camera boasts dramatic improvements in autofocus speed and accuracy, as well as a 5.5-stop in-body image stabilization system.
The combination of about 3.78 million phase-detection pixels built into the sensor (100% AF coverage) and a new "X-processor 4" engine provide the camera the boost in AF performance that the line needed, with Fuji claiming that the AF tracking is now twice as fast as the GFX 50, with significantly improved face detection and eye-AF.
The 102 megapixel files are produced with a full 16-bits of tonal range (rather than the 14-bits that are typical of 35mm-size sensors), and if you need to shoot some video, the camera is capable of 4K capture at 30p.
All of this comes in a body that is about the size of a standard DSLR with a battery grip. At 1400g, the Fujifilm GFX 100 weighs over 100g less than a Canon EOS 1DX II when both are equipped with batteries. Speaking of batteries, the GFX 100 uses a pair of Fuji NP-T125 batteries, giving it a rating of about 800 shots per charge.
Price & Availability
The Fujifilm GFX 100 will cost just under $10,000 for the body and standard EVF, with the existing eight lenses for the system ranging between $1000 for the 63mm f/2.8 to $2800 for the 250mm f/4. You can order the body from B&H Photo and Adorama, among other major retailers. It will ship on June 27th.
Voigtländer Nokton 21mm f/1.4 for Sony-E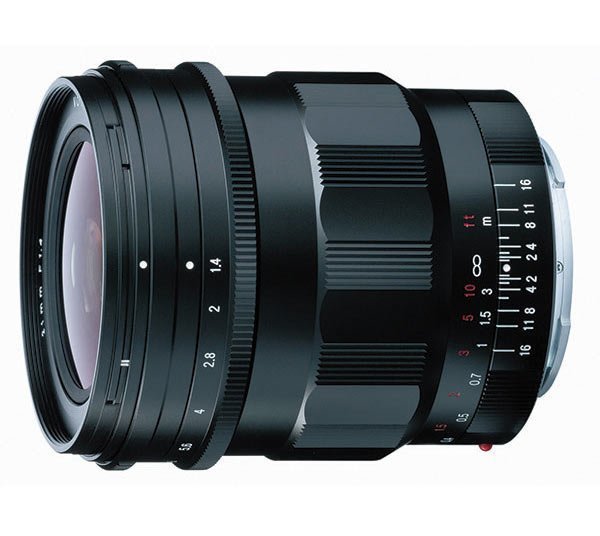 For fans of Austrian optics (now Japanese made), the manual-focus Voigtländer Nokton 21mm f/1.4 for full-frame Sony-E mount was announced earlier this week, with shipping expected to begin in June. As is typical for Voigtländer, the design focuses on high quality optics with excellent micro-contrast, and adds a stepless aperture mechanism for video shooters.
The lens is available now and costs about $1100.
Samyang / Rokinon AF 45mm f/1.8 Autofocus for Sony-E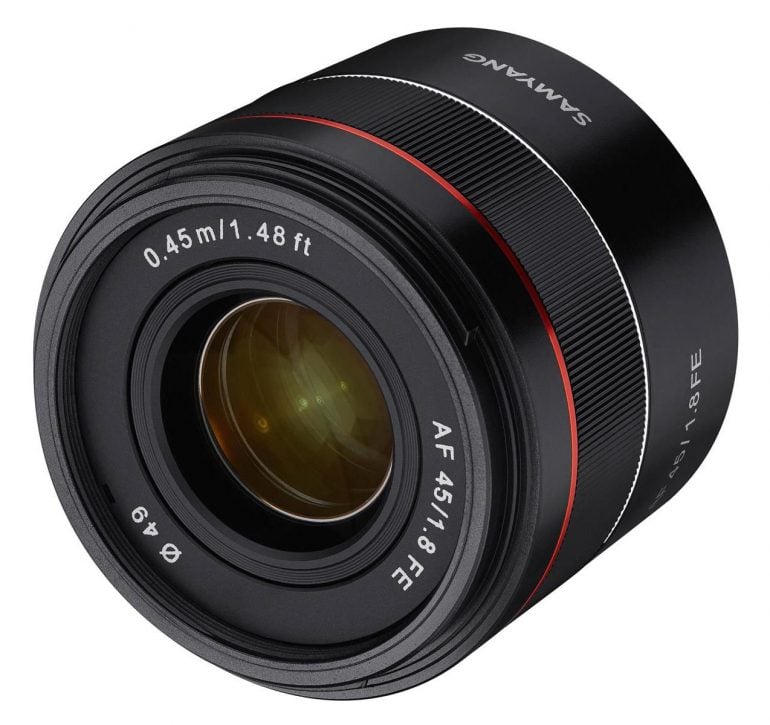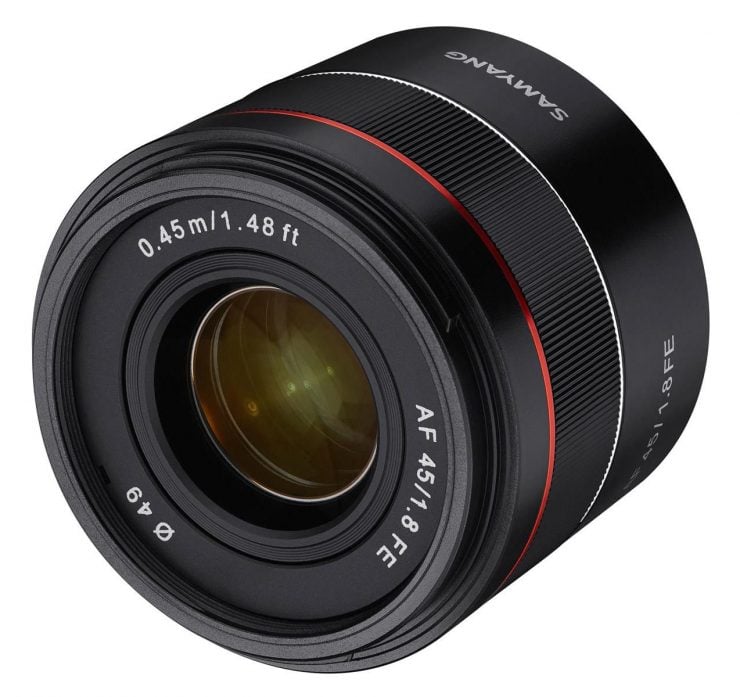 Just over a week ago, Korean lens manufacturer Samyang / Rokinon announced the latest addition to their autofocus lens line for Sony with the 45mm f/1.8, a slightly wider alternative to the popular 50mm f/1.8 (nifty-50). Sony's existing 50mm f/1.8 lens is not especially well regarded, and the Samyang intends to offer a high-quality alternative; in fact, Samyang calls it a "Tiny But Premium" lens.
The lens is nice and compact, at only 2.2 inches long and weighing only 5.7 ounces (162g), but hardly qualifies as "tiny" in absolute terms. For comparison, the Sony 50mm f/1.8 is 2.7″ long and weighs just a hair more at 186g. However, Samyang claims that the image quality will be "premium", and premium lenses can be much, much larger. The Zeiss Batis 40mm f/2 lens, for example, weighs 361g (and costs $1300). Will the Samyang match the Zeiss' image quality? If you believe Samyang's MTF chart (and I'm not suggesting that you should), its resolution will be even better.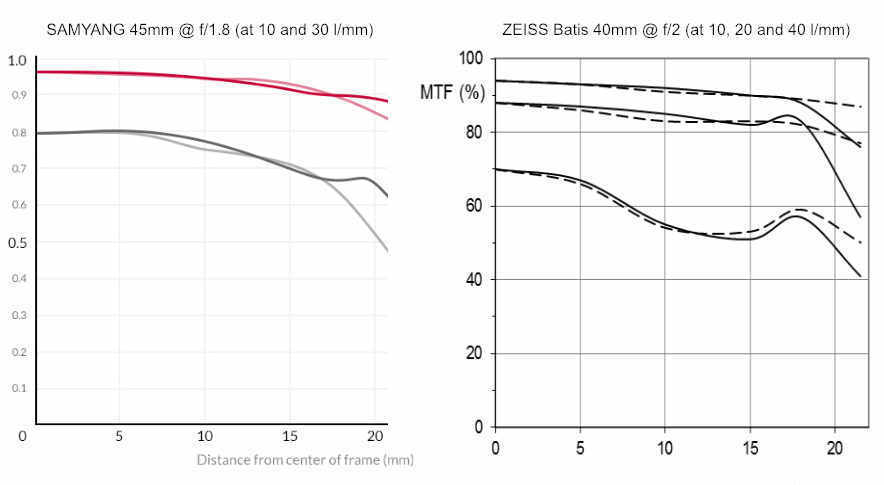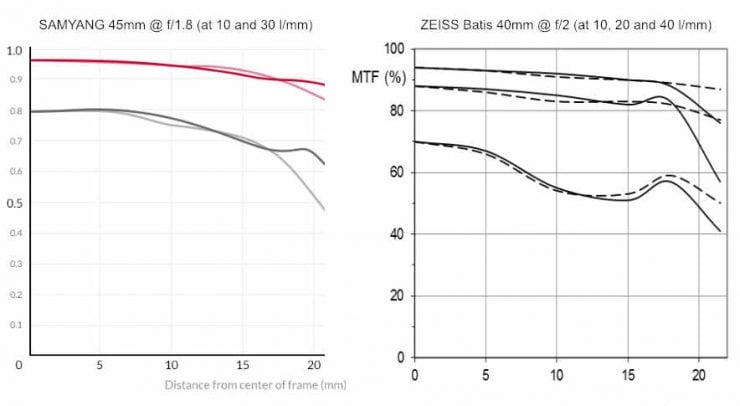 The Samyang 45mm f/1.8 will cost $399 and begin shipping within the next week or two, and if it lives up to its claims, it could be a remarkable deal. Time will tell. The Samyang lens is currently available at Amazon.