This morning Sigma announced a newly designed 24-70 f/2.8 ART lens for Sony E-mount and the shared Panasonic/Leica/Sigma L-mount. The 24-70mm range is a staple for photojournalists and event photographers, but options have been limited for Sony E-mount shooters up until now: the Sony 24-70 f/2.8 GM is good but very expensive, and the equally good Tamron 28-75 f/2.8 is much less expensive ($879) but doesn't provide as much breadth at the wide end. Similarly, the Panasonic 24-70 f/2.8 costs $2200.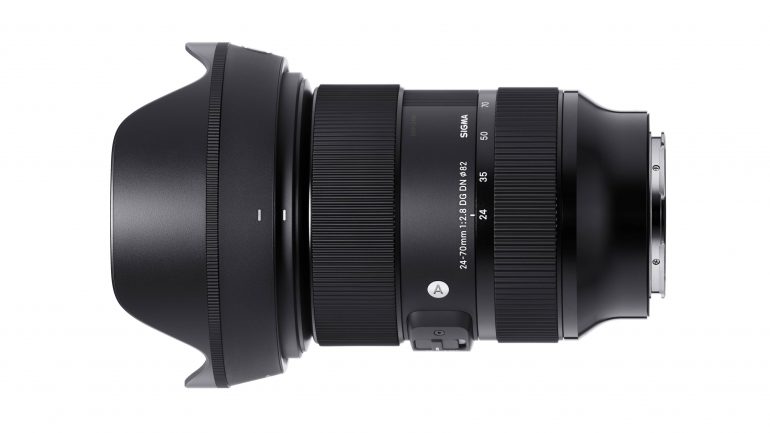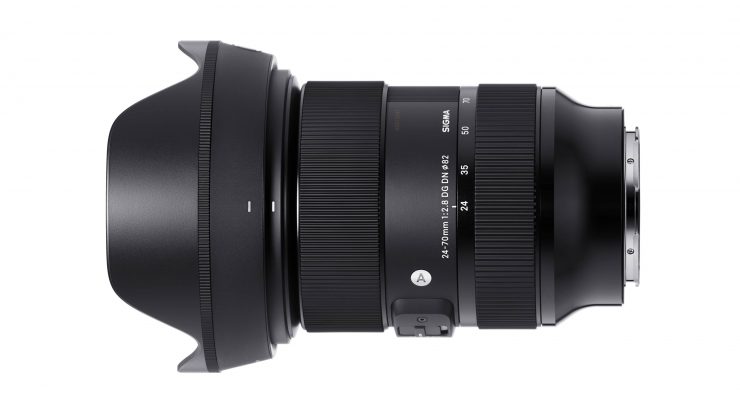 While Sigma's DSLR counterparts to this lens includes "OS" (optical image stabilization), the mirrorless variant does not. Instead, Sigma opted for a narrower, lighter lens design, which compliments the (often) smaller bodies of mirrorless cameras, as well as their IBIS1In-Body Image Stabilization. However, the body does remain sealed against dust and splashes.
Optically, Sigma claims that this lens will have "best-in-class performance". The new lens design makes use of eight low dispersion glass elements (six FLD and two SLD), along with three aspherical elements (the DSLR version required four), all of which combine to produce the desired image quality and also to reduce size and weight. Early reports are that the L-mount version of the lens will weigh 835g, only about 50g less than the Sony GM (886g), and nearly 300g more than the Tamron 28-75.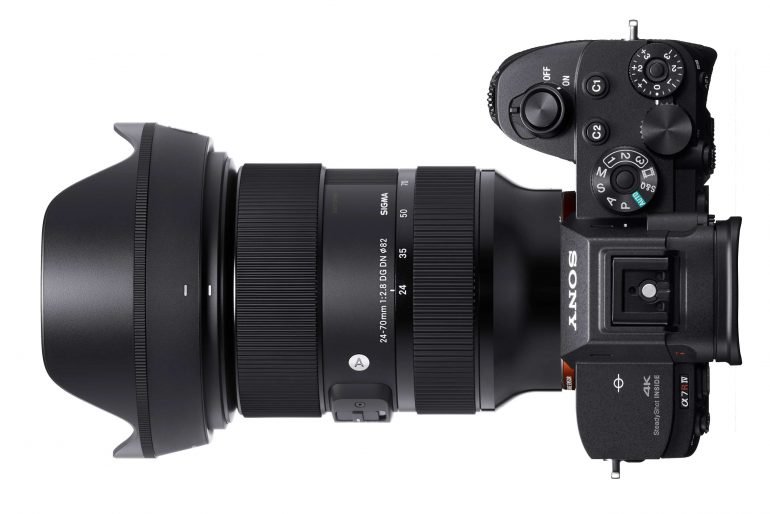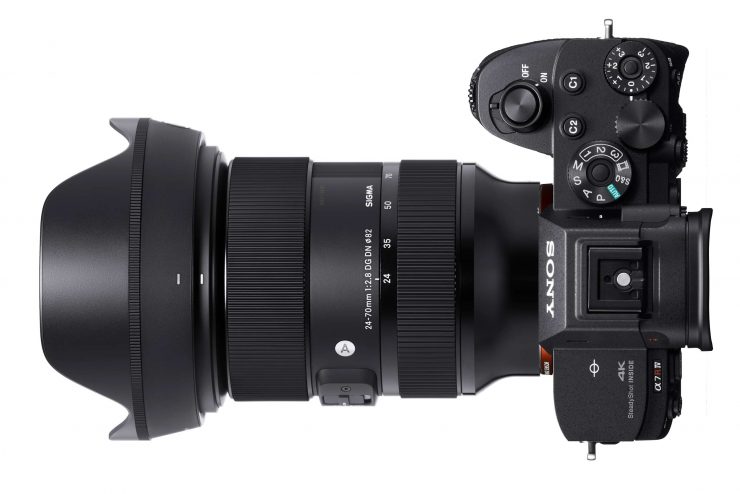 With the change in optical formula is a corresponding improvement in maximum magnification, now 1:4.5 at the 70mm end of the zoom, a modest improvement over the 1:4.8 of the DSLR version. At the 24mm end of the zoom, the lens can focus down to 18cm (7 inches), allowing for a dramatic perspective.
The body of the lens has the functionality that we'd all hope for: a physical AF/MF switch, a Sony-style AF Lock button, and a zoom lock switch.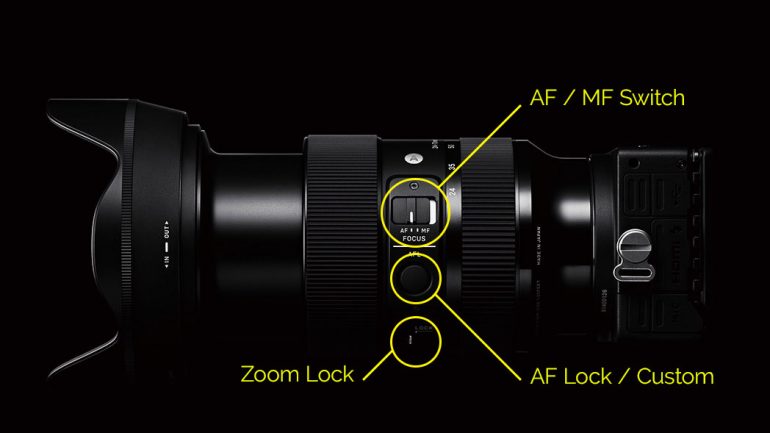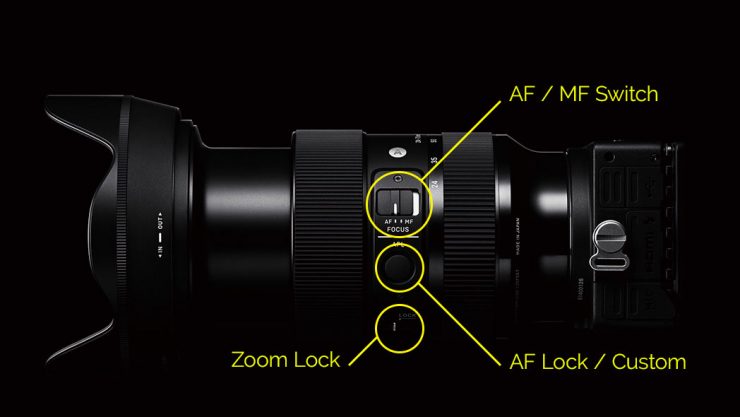 Coming in Mid-November
According to Sigma, we should expect this lens to start shipping in mid-November, though no price has been announced yet. However, the versions for Canon and Nikon mount have an MSRP of about $1300, which should give us a ballpark figure. The price may be affected by different glass, but that should be kept in check by the lack of stabilization.
In any case, I'm looking forward to getting my hands on one of these to see how it compares to my Tamron 28-75, which has taken the place of my Sony GM. If the Sigma really has improved its optical quality (I was not overwhelmed by the Canon unit that I tested), it might make a good pairing with the Sigma 14-24 f/2.8 that was recently announced for Sony-E.
Sample photos, taken by photographer Wayne Simpson, can be found below. These gallery images have been downsized to 3600px wide, but you can download the full resolution files below.
---