Why would anyone consider buying a cheap DSLR these days? The white version looks as though it belongs in a 1960s space movie, but that's not it. The word "Rebel" is still emblazoned across the front. That's definitely not it. If there is any reason, it's the fact that the newly announced Canon SL3 can shoot 4K video and costs only $550. Is that enough?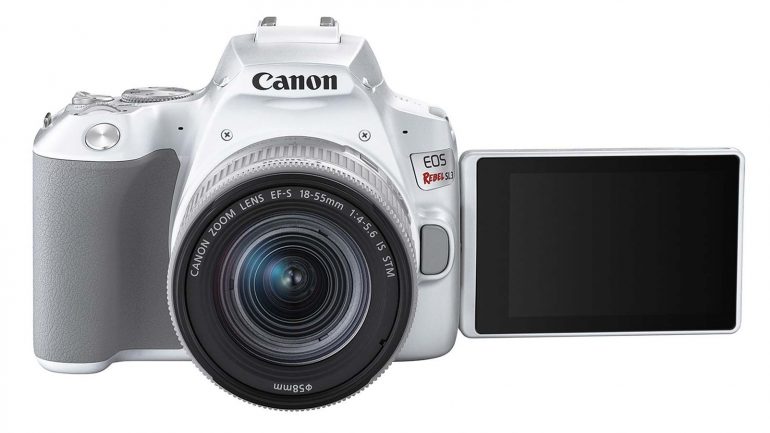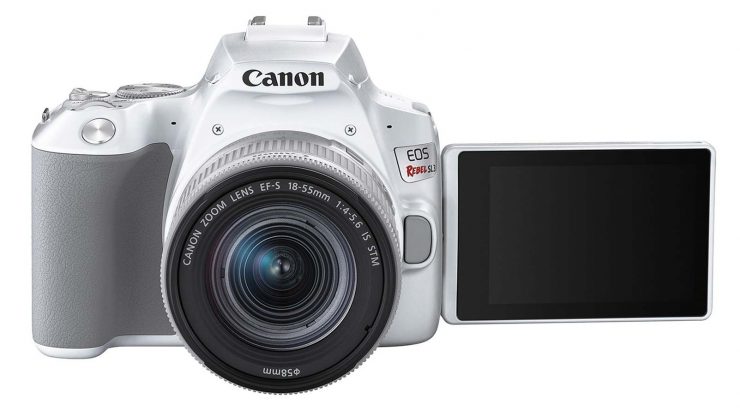 There's nothing wrong with the camera; that's not the problem. It has a solid set of features: a 24 megapixel sensor, a decent frame rate at 5 fps for sports, and its rather paltry AF system with only 9 focusing points would be sufficient for most shooters. And like the rest of the SL line, it is compact and lightweight: about 15.8 ounces…. just under one pound.
But just like the compact camera market before it, the low-end DSLR market has been collapsing over the past few years. Many photographers are opting for mirrorless systems, and many casual photographers are shooting with their phones, which can also shoot 4K. Sony's a6300 offered full-sensor 4K shooting 3 years ago.
So, is the Rebel SL3's 4K video going to be a draw? I doubt it. In what has become a familiar story with Canon in recent years, this is too little, too late. The SL3's 4K video comes at the expense of a dramatic crop to the central 8 megapixels of the sensor's readout (on an already 1.6x cropped sensor) for a final crop factor of 2.64x. Perhaps some wildlife or sports photographers will find useful, but it will be horribly inflexible for most.
Should you buy it? No.
If you want to shoot 4K video with a lightweight camera, the Sony a6400 is a bit more expensive but much, much more capable. The Fuji X-T20 is too, and costs only $600 (or get the newer X-T30 for not much more). If you want to stick with Canon, the EOS M50 is better all around, smaller and lighter than the SL3, and shoots cropped 4K (or you can hack an older EOS M for even less money). And if you're only a photographer, the Rebel 77D is also not much more expensive at $699 but much more capable… and the entry level, full-frame mirrorless Canon EOS RP is also just $1300 (or the original, full-frame Canon 6D is only $900).
No, there are just too many good options on the market for the Canon EOS SL3 to be the best option for anyone.
However, if you want one, the body will cost $550, or you can buy it with the 18-55 kit lens for $650.