This morning, Canon announced two new "L" lenses, a compact 70-200 f/2.8L, the shortest lens of its class ever developed, and an RF 85mm f/1.2L with De-Focus Smoothing, a modern counterpart to the already released RF 85mm f/1.2L and the popular EF portrait lens.
The Canon RF 70-200mm will be only 146mm long, when zoomed in to 70mm, though it extends significantly when zoomed to 200mm, as is visible in the images above. At 146mm, the lens is slightly shorter even than the newly announced Tamron 70-180mm f/2.8 (149mm), but while the Tamron will weigh about 815g, the Canon RF weighs 1200g with its tripod mount attached.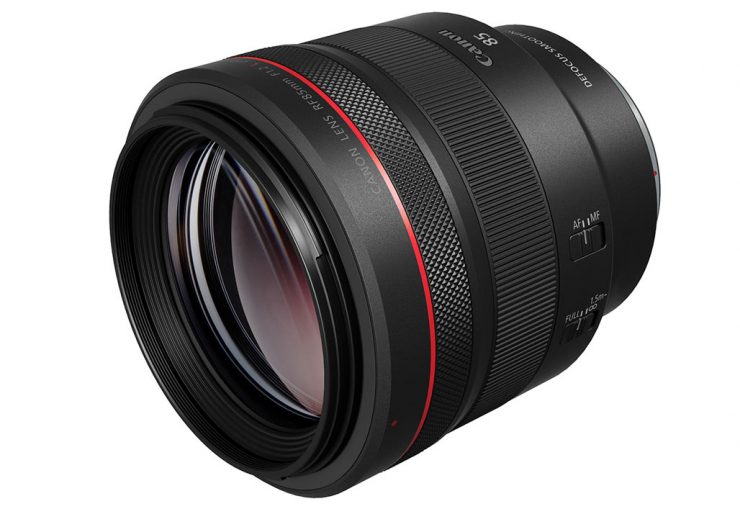 Both lenses were on display at the PhotoPlus Expo today in New York City, and my first impressions were positive (as they've always been with modern Canon "L" glass). Focus was fast and sure, and optical quality was excellent, though I'll reserve final judgement for a time when I can use them under better controlled conditions. Unfortunately, the photos in this post were shot with the original RF 85mm f/1.2L, not the new model. All non-85mm shots were with the RF 70-200 f/2.8L.
The Canon RF 70-200 f/2.8 will cost about $2699 when it begins shipping in late November. The hefty 85mm prime will cost about $2999 when it ships in late December.
In addition to the two Canon lenses, Rokinon / Samyang released a new lens for EOS RF mount: the full frame Samyang AF 14mm f/2.8 ultra-wide angle. The lens is among the first 3rd party lenses for Canon mirrorless cameras, but one of a growing number of Samyang lenses that has autofocus (using a linear STM motor).
The 14mm prime lens has a bulbous front element, and therefore is not compatible with standard screw-on filters, but it does have a rear filter holder. The design uses 14 elements in 10 groups, including 6 special glass elements, but weighs just 484g (1lb).
When the lens begins shipping in November, it will cost $699 in the United States. It is available for pre-order from B&H.
---