For the past decade, the Tokina 11-16 f/2.8 lenses have been among the most popular high-quality, APS-C, ultra-wide zoom lenses on the market. Known for their high resolution (but mediocre handling of chromatic aberration), the most recent ATX-Pro II version was released in 2012 and has been ripe for an update to match modern high-resolution sensors. That update came today.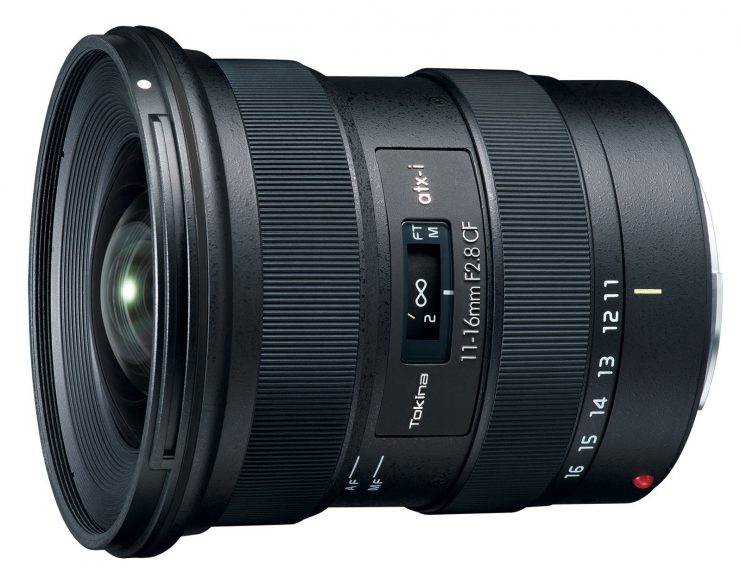 What has been updated? Well… it has a stylish new look. Beyond that, things get a little vague. The press release for the lens says :
Based on widely popular AT-X 116 PRO DX II model atx-i 11-16mm F2.8 CF is designed and optimized for contemporary APS-C sensor DSLR cameras in terms of improved specifications and renovated design with still photographers and video content creators' demands in mind.

Tokinalens.com Press Release
What are the improved specification? That's literally the beginning and end of the details in the press release on Tokinalens.com, the official international website.
TokinaUSA.com says a bit more. There, Tokina promises "an improved user experience and better image quality." OK. Perhaps the only concrete detail that I can glean is that it will have "Reduce[d] flare and ghosting".
Looking a little deeper, we find that the lens has the exact same lens formula as the previous model, including 13 glass elements in 11 groups, both with 2 aspherical elements. The diagram of the optical design shows an identical layout, and indeed, the MTF charts are identical! Both images from the Tokina website.
So, it sounds as though the lens may have some better coatings, and an updated housing. Frankly, that's probably enough; it was a great lens to begin with.
Price & Availability
The Tokina ATXi 11-16mm f/2.8 will begin shipping on November 8th, for around $449 for Canon and Nikon APS-C DSLRs.
---