This morning, Zeiss announced the latest addition to the Otus line of lenses, a 100mm f/1.4 manual-focus lens for Canon EF and Nikon F mounts. The Zeiss Otus line already includes of 85mm, 28mm, and 55mm lenses, all with maximum apertures of f/1.4.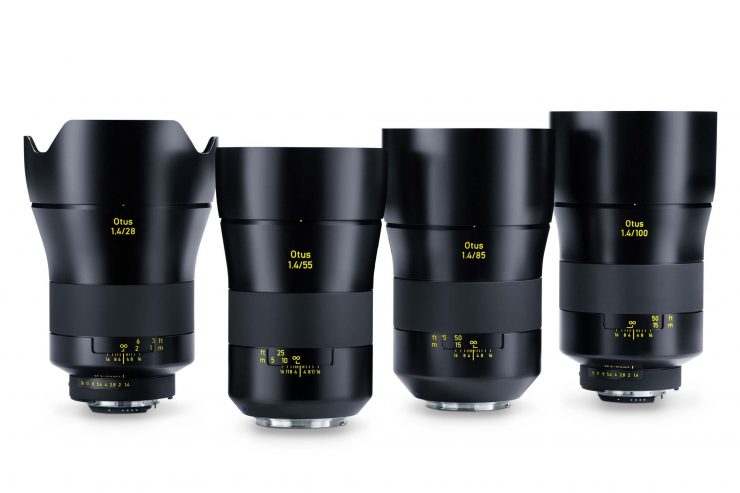 As is typical of the line, the Zeiss 1.4/100 promises ultra-high sharpness, contrast, and smooth bokeh, with excellent resolution even at f/1.4. The optical formula contains fourteen elements in eleven groups, with one aspherical and nine special glass elements.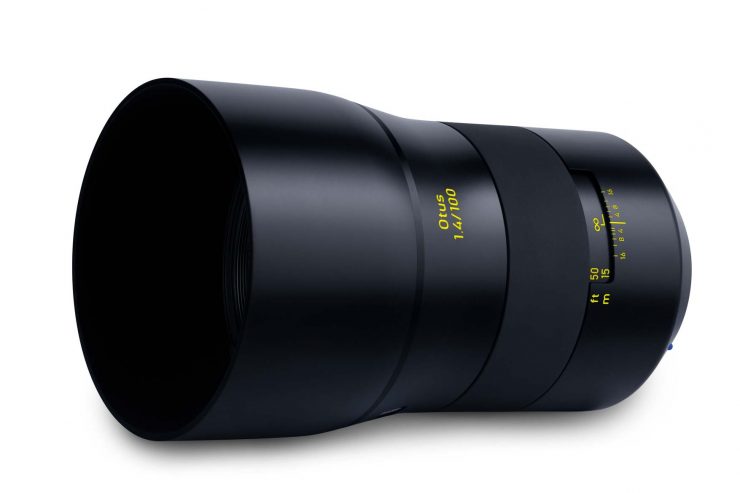 The lens is just over 150mm long (6 inches) and will weigh 1405g (3.10 lbs), making it pretty hefty. It will also weigh heavily on your bank account, at about $4500. The lens will begin shipping immediately, however, and can be purchased from B&H Photo or Adorama.
Tokina FíRIN 100mm f/2.8 FE MACRO
At the much more reasonable price of $599, Tokina has announced a 100mm f/2.8 1:1 Macro lens for full-frame Sony E mount, the second autofocus lens in the fledgling (but respected) "Firin" line (the other is a 20mm f/2). Designed for Sony, the lens provides cameras the information necessary for proper functioning of IBIS, manual focus-assist, and all other Sony functions.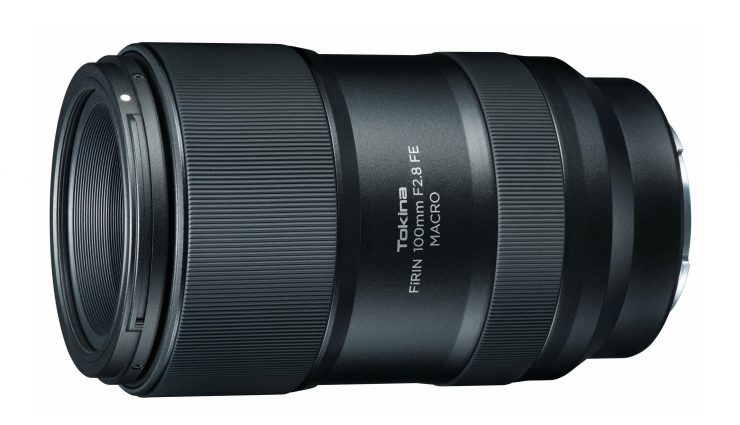 Optically, the Tokina claims that the lens produces high resolution, natural colors, no color fringing, and minimal fall-off, and though I'll have to wait to test the lens myself, this would be typical for any macro lens of this focal length.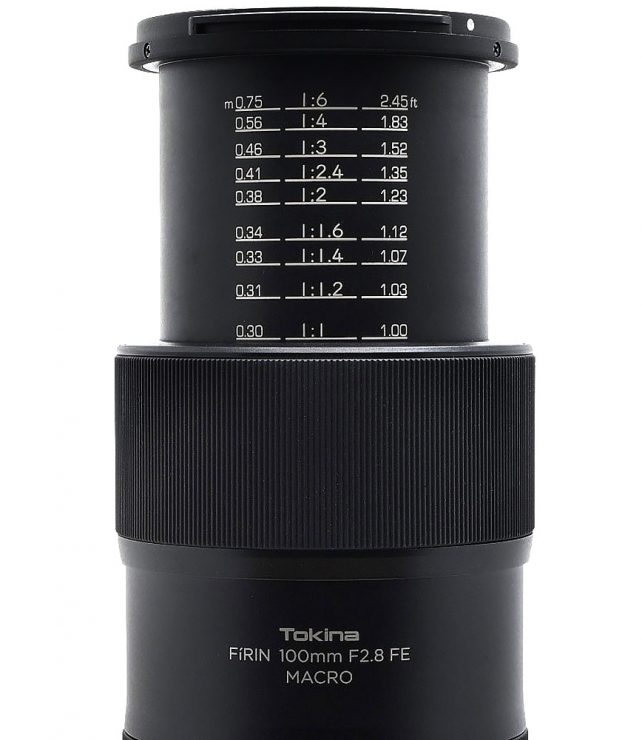 More importantly, the body has a practical design with a large manual focus ring (as macro work typically requires AF assistance from the photographer) that is also attractive. At a weight of 1.3 pounds, it weighs just more than 1/3rd of the Otus 100mm f/1.4, and it provides a working distance of about 4.5″ from the front element to the subject when shooting at 1:1 (about 11.5 inches from the sensor).
The Tokina Firin 100mm f/2.8 Macro will begin shipping in two days from B&H Photo, Adorama, and of course Amazon.com for about $599.