We've heard rumors for weeks, but today Sigma officially announced its first native full-frame E-mount lenses and first zoom lens for E-mount, and they're also available in L-mount for the three people who have purchased the Panasonic S1 or S1R1Let's be honest, no Leica camera owner is going to buy a Sigma lens for it, regardless of the lens's quality..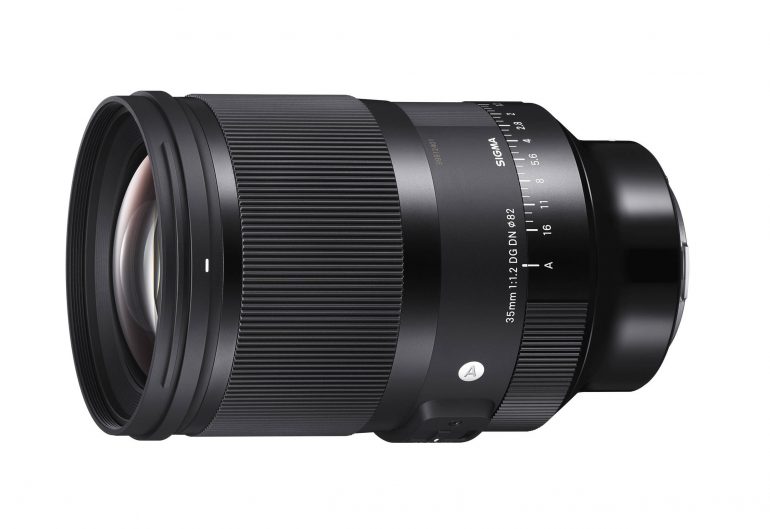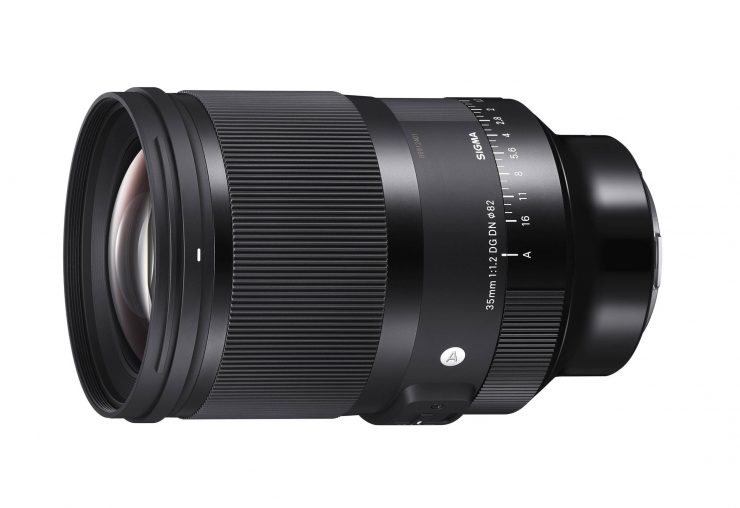 Perhaps the most interesting of the bunch is the Sigma 35mm f/1.2 ART series lens, which is the widest aperture autofocus 35mm lens in the world. Unlike Tamron's (very popular) E-mount offerings, the Sigma comes with a full host of switches and buttons: there's an autofocus switch, there's a Sony-style focus lock button, and there's also a manual aperture control ring with a de-click switch.
Optically, the lens is expected to be first rate, with resolution better than 50 megapixels, coma and chromatic aberration corrected (making it ideal for astrophotography), and of course, the beautiful bokeh that you'd expect from an eleven-blade f/1.2 lens.
The lens is not exactly compact, though. At 5.4″ long, the Sigma 35mm f/1.2 ART weighs in at 2.25 lbs (1090g), about 3/4lbs. more than their f/1.4 model. However, the build is heavy-duty, with weather sealing and brass bayonet mount.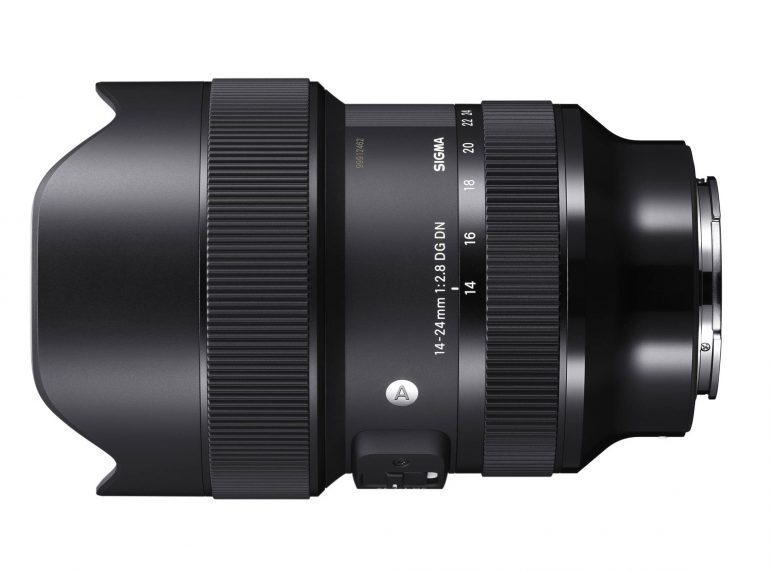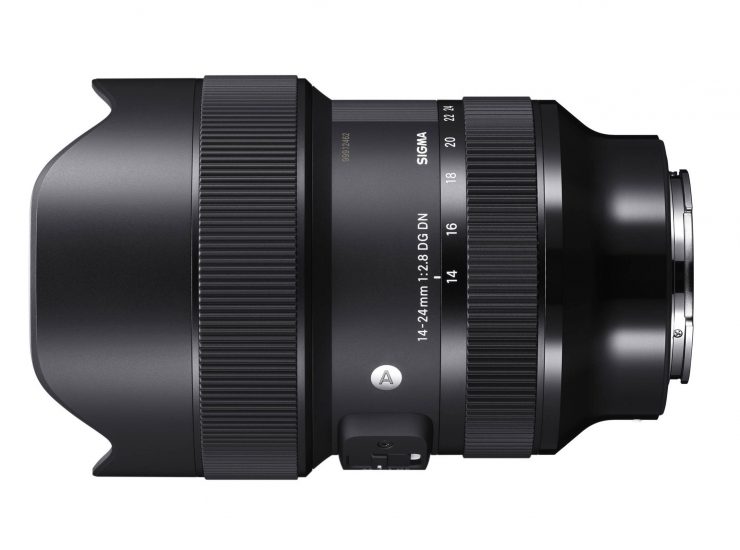 Their press release dubs the Sigma 14-24 f/2.8 DG DN | ART lens as the "definitive lens for astrophotography", with an optical design that controls coma and reduce flare, the resolution is expected to be outstanding from edge to edge.
Sigma already has a counterpart for Canon and Nikon DSLRs, but this is the first zoom lens that Sigma has made for mirrorless and uses its own optical formula, with 18 elements in 13 groups (the DSLR version uses 17 elements in 11 groups). Like the existing model, the lens has a bulbous front element that precludes the use of screw-on filters, but filters can be mounted between the lens and camera body. New in this lens, though, is a focus-lock button (though there's no manual aperture ring).
Again, the weight of all of that glass adds up: the lens is 1.75lbs (795g) and 5.2 (131mm) inches long.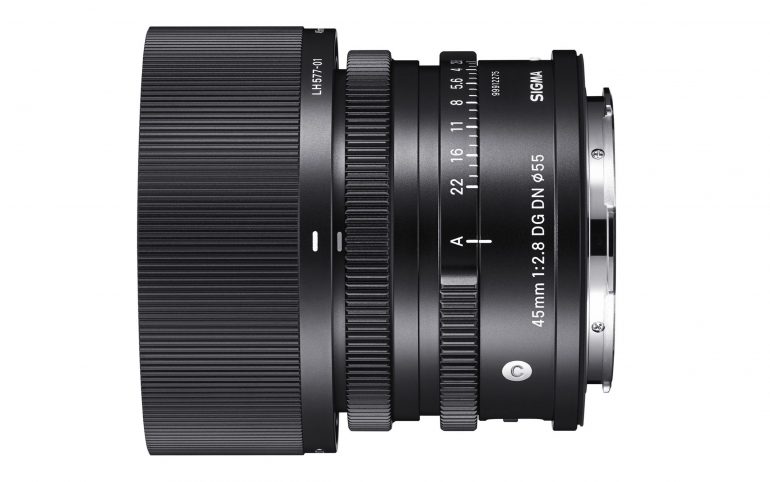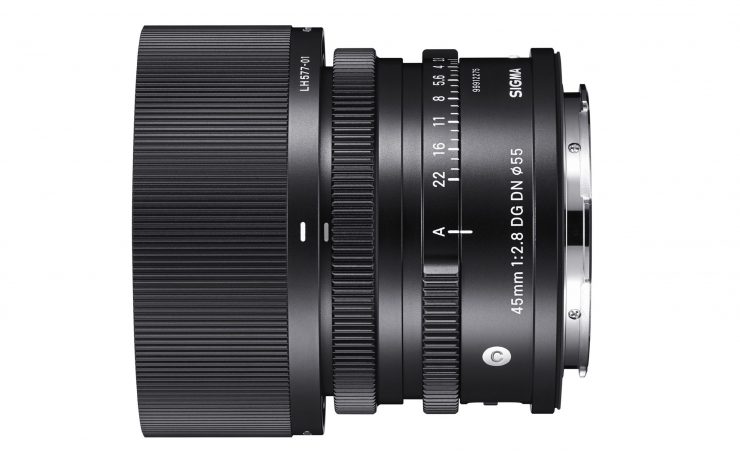 Finally, Sigma has added a Contemporary series lens: the 45mm F2.8 DG DN | Contemporary. Though an f/2.8 lens, it was designed specifically with smooth, pleasing bokeh in mind along with pleasing overall rendering. This compact lens is also designed with video shooters in mind, with a manual aperture ring and a quiet stepping motor for accurate focus.
The lens weighs only 7.5 ounces (215g) and is 1.8 inches long, making it ideal for compact cameras such as the Sony a6400 or the new Sigma FP.
Prices & Availability
Pre-Orders are open for all of these lenses at B&H Photo and Adorama in Sony E-mount and L-mount for Leica, Sigma, and Panasonic cameras.
The Sigma 35mm f/1.2 DG DN | ART will cost $1499 (B&H | Adorama) and the SIGMA 45mm F2.8 DG DN | C will be $549 (B&H | Adorama) , and both will begin shipping this month (late July 2019).
Not far behind, the Sigma 14-24mm f/2.8 DG DN | ART lens will cost $1399 (B&H | Adorama) and should hit store shelves in late August.