In a market flooded with new mirrorless cameras, Sigma has announced the development of one that will stand out from the crowd: the tiny Sigma FP full-frame still and cinema camera with an L-mount to accept a wide variety of lenses from Sigma, Leica, and Panasonic. It's worth checking out the promo video:
There are several unique things about the Sigma FP, but the first and most obvious is probably it's tiny size. Although it has a full-frame sensor, it weighs only 13.1 ounces (370g), and 112.6 x 69.9 x 45.3mm, making it smaller and lighter than the Sony a6400 (120 x 67 x 60, 14.2 oz) which is an APS-C camera. Despite its small size, it is sturdily built with an all metal (aluminum), heavily weather-sealed body.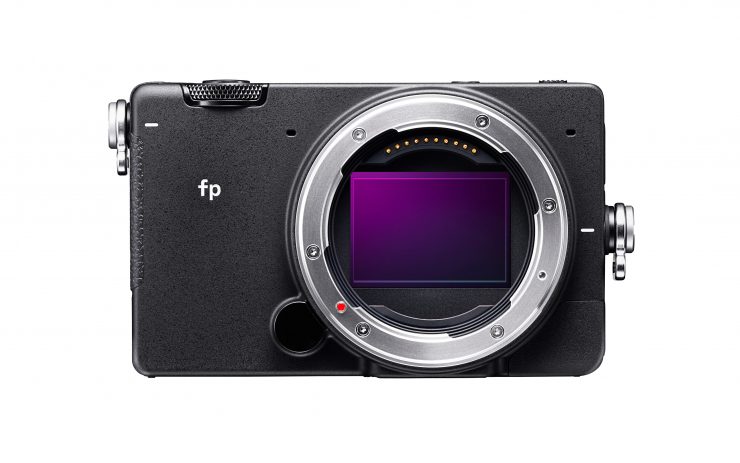 Second, the Sigma FP is developed for flexibility, accepting a wide variety of different accessories for shooting video and stills. You can see some of these in the video above.
Third, it uses a back-side illuminated CMOS sensor with a Bayer array rather than the rumored three-layer Foveon sensor , and it also uses a full-time electronic shutter… there is no mechanical shutter. Details of the electronic shutter are still sketchy, but it seems unlikely that it will be a global shutter (or it would be much bigger news). With a standard rolling-shutter on a full-frame sensor, distortion is a common problem, as is banding under flickering light sources. If Sigma has found a way around these (and I hope they have) the lack of moving parts in the shutter would be great… it could make or break the camera.
Parting Thoughts
This is a development announcement, and we won't even get pricing or availability information until September, but this camera will have a lot of people waiting for more.
Visual artists today are increasingly required to shoot both video and stills, and the Sigma FP should be well suited to both, with the quality of a full frame sensor. Despite its marketing, the lack of mechanical shutters makes me think of the FP primarily as a video camera that can shoot stills, rather than the other way around.
[Correction: An earlier version of this article incorrectly stated that this camera will use a Foveon sensor. That and related claims have been removed.]