Sony FE 600mm f/4 GM OSS
This morning, Sony announced two new super-telephotos: the FE 600mm f/4 G Master OSS and the FE 200-600mm f/5.6-6.3 G OSS (which had been rumored for the past week, due to a leaked prototype).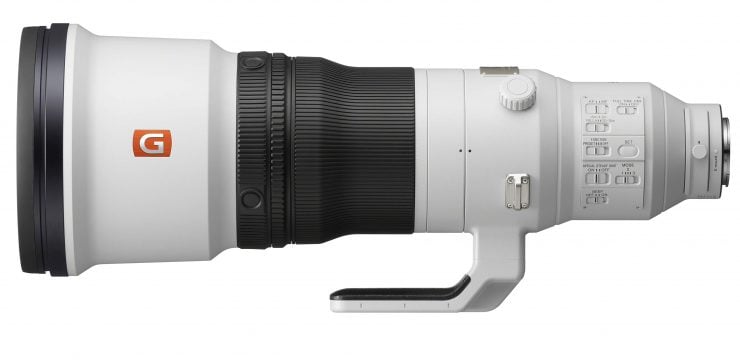 Sony's 600mm f/4 GM OSS lens is now the longest prime in the lineup, surpassing the existing 400mm f/2.8 GM OSS, and though Sony correctly calls it the lightest lens in its class, it is actually only 10g lighter than the Canon 600mm f/4L IS III. More important than the overall weight, though, is how the lens is balanced: it carries its weight in the middle rather than the front, making it easier to pivot and track moving subjects.
In August, the lens will begin shipping to all who have been able to raise the $13,000 asking price. In Canada, the price will be $16,900 CD, and in Europe about €14,000.
The lens can be pre-ordered now at B&H Photo.
Sony FE 200-600mm f/5.6-6.3 G OSS
For those who'd like some extra reach without a second mortgage, the Sony FE 200-600mm f/5.6-6.3 joins the E-mount lineup at a much lower price point. The lens uses Sony's Direct Drive SSM focusing system and OSS system (of an unspecified f-stop rating) to facilitate hand-held shooting, and six special glass elements in its optical formula to produce a sharp, low-aberration design, according to Sony.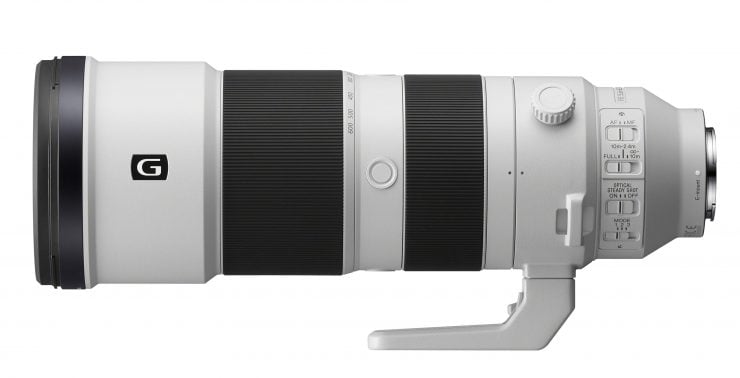 While Canon and Nikon DSLR shooters have had access to their own super-telephoto zooms and those made by Sigma and Tamron, Sony has generally been left out of the game… at least, in native FE mount. The new lens from Sony will also being shipping in August at a price of about $2000 USD ($2600 Canadian, €2,100 in Europe).
This lens can also be pre-ordered from B&H Photo.