Peak Design is a well-known manufacturer of bags and accessories for photographers and travelers. One of their most iconic products is the Everyday Backpack. First launched in 2016 and updated to version 2 in 2019, the Peak Design Everyday Backpack has gathered quite a following, thanks to its unique design and numerous features.
I have been using the larger, 30 liter V2, in charcoal, for about a year. Over that time, I've learned a lot about the bag, its qualities and its flaws. This article presents my observations about the Everyday Backpack.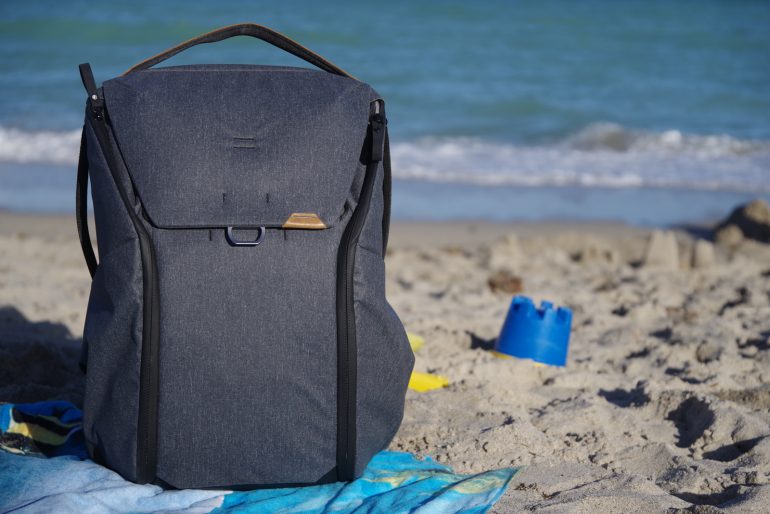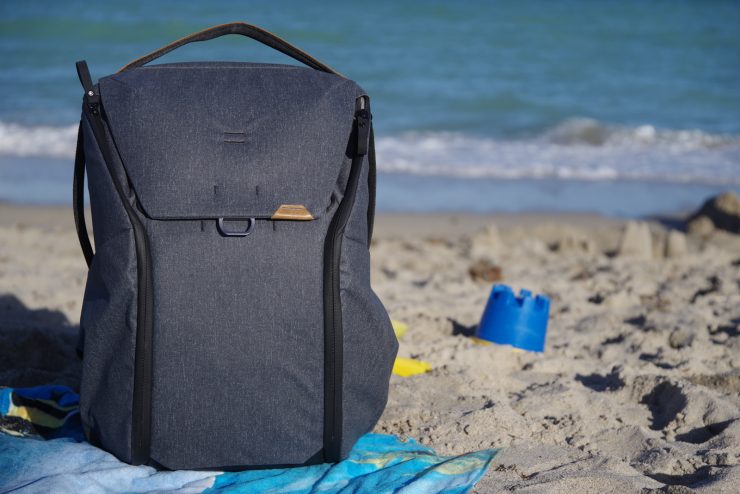 Peak Design Everyday Backpack : General Description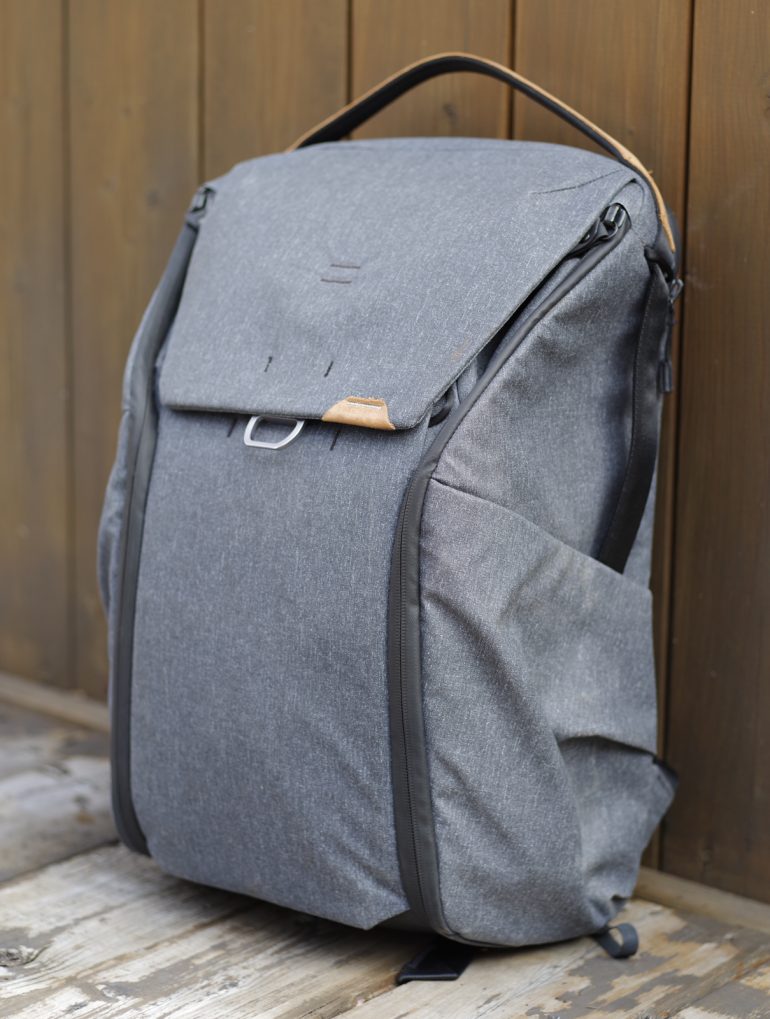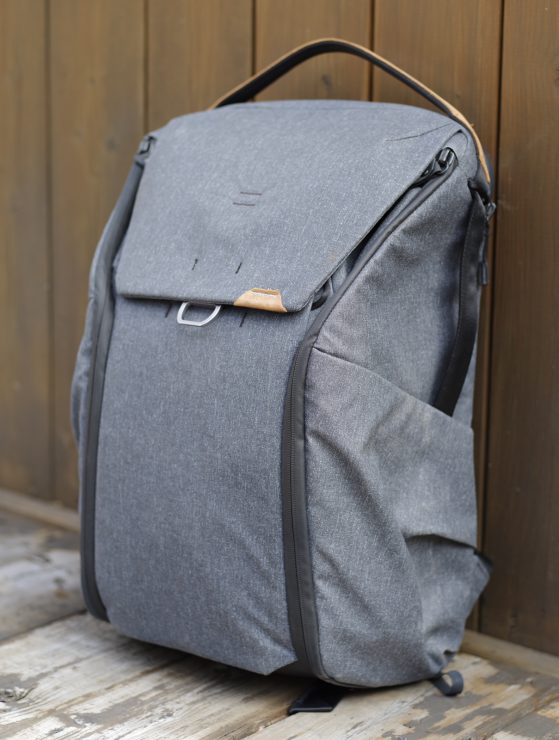 The Peak Design Everyday Backpack is available in two sizes and four colors. The general appearance is resolutely modern, with a curved shape and few external elements. The backpack still offers an impressive number of external features: two side pockets with short straps to secure longer items; a hidden compartment near the bottom hiding two longer straps which can latch to any of the 14 loops distributed all over the bag; a luggage pass-through; a reinforced bottom; weatherproof fabrics, shoulder straps that attach to the back panel via magnets, the list goes on.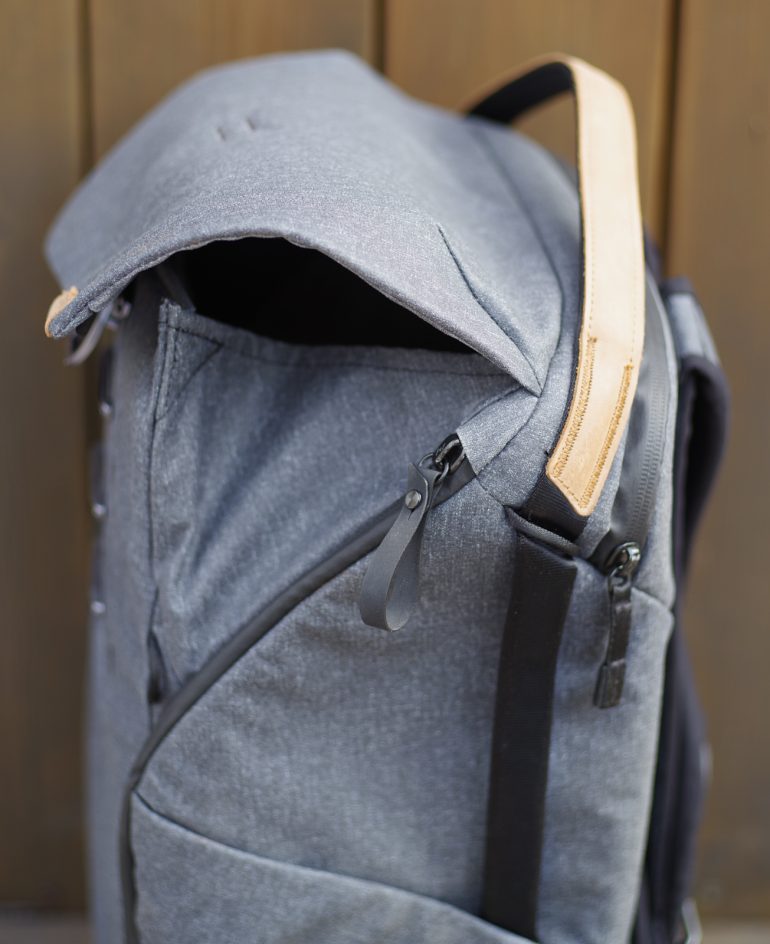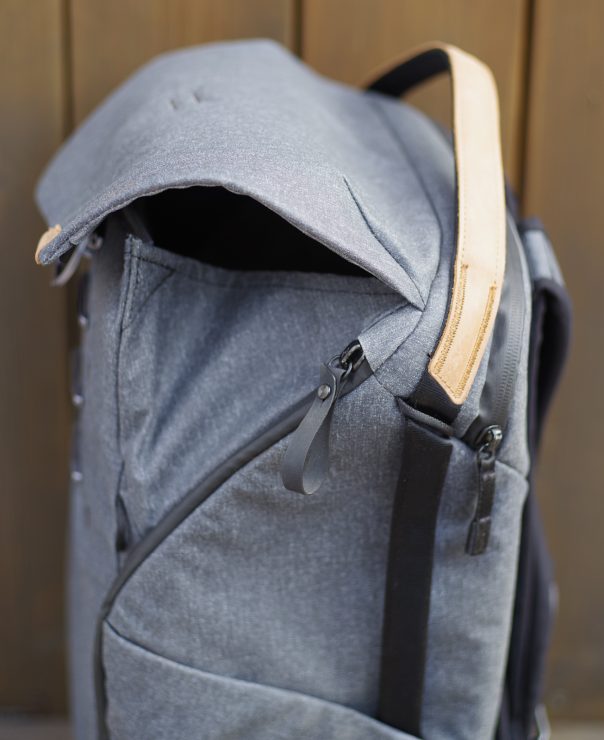 The top flap is held in place by the company's "Maglatch" magnetic clasp which attaches to any of the four rungs on the front. This lets the bag compress down to 22 liters or expand to the full 30 liters as needed. Using the rungs is easy and quite secure. The one drawback is that, when fully expanded, the sides leave a small opening where water can enter. As a rule, I never used the top rung of the Maglatch closure.

The interior is also full of interesting elements. The laptop sleeve has a false bottom with adjustable height, to fit perfectly the laptop's size and make it easier to pick it up. The main compartment is accessed via full-length zippers on both sides. It shows a set of folding dividers (three for the 30 liters version, two for the 20 liters) which allow quick and easy reconfiguration of the interior volume.
User Report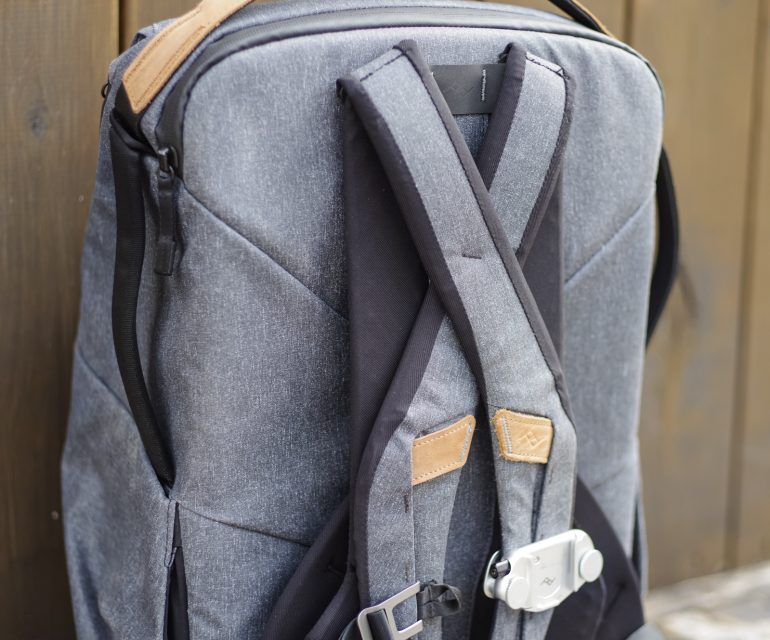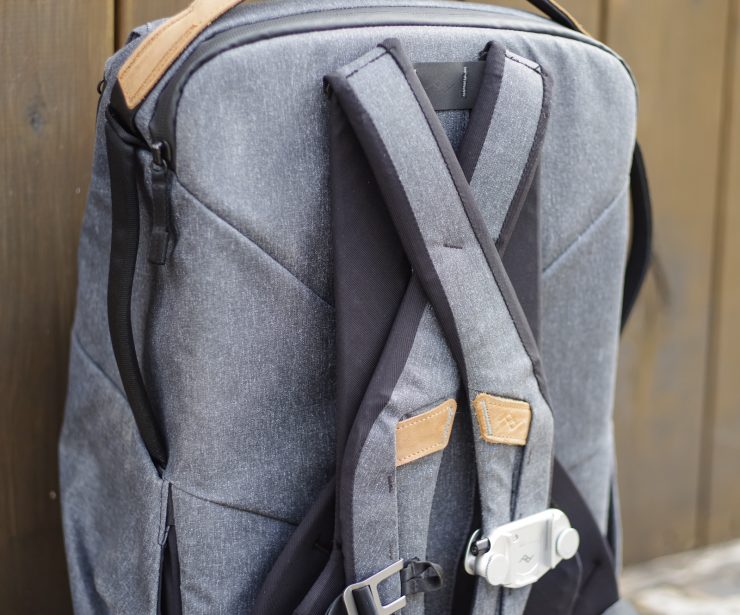 I mentioned magnets, and they are everywhere on the Peak Design Everyday Backpack. In addition to the ones holding the shoulder straps in place, there are magnets to close the two side pockets and the bottom compartment. The top flap also closes via magnets. The luggage pass-through stays closed thanks to yet another magnet. There is a hidden compartment near the top, a pocket on each side flap, all held closed with more magnets. Even the tablet sleeve next to the laptop pocket closes with a magnet.
In use, the magnets have many benefits. Their presence means that there are fewer zippers and less Velcro used. They help keep the pockets flat for a more streamlined look.
The quality of the fabric and craftsmanship is impressive. Even after one year of heavy use, my backpack still looks almost new. This bag got rained on, was dropped in the snow, sprayed with salt water, put down on sand and dusty soils, even stepped on a few times. In other words, it lived through a lot. And, quite simply, it doesn't show.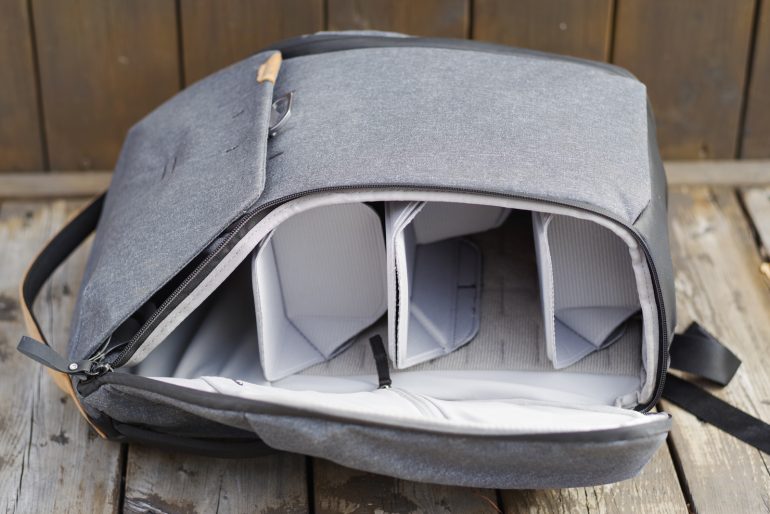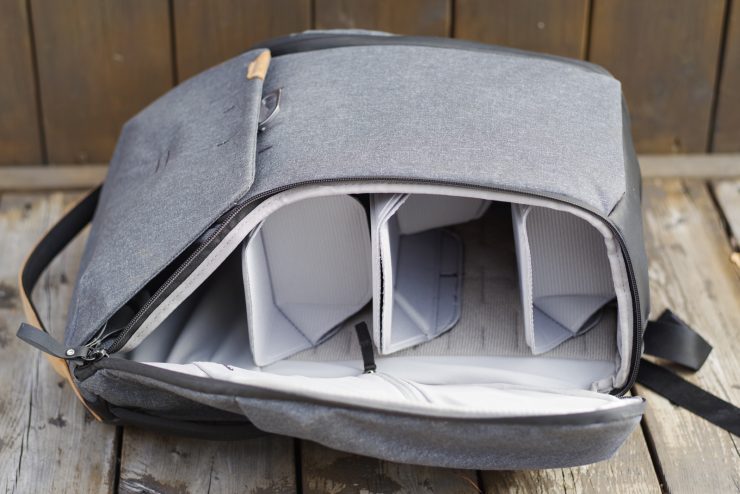 I am a big fan of the internal organization, particularly the folding dividers. I have used a lot of camera bags and have never encountered something as convenient as this. It is very easy to adjust the divisions as needed. No messing around with Velcro, no fumbling: simply lift and fold to create shelves and cubbies. Whether carrying photo equipment, a packing cube, snacks or anything else, the Everyday Backpack can adapt in seconds.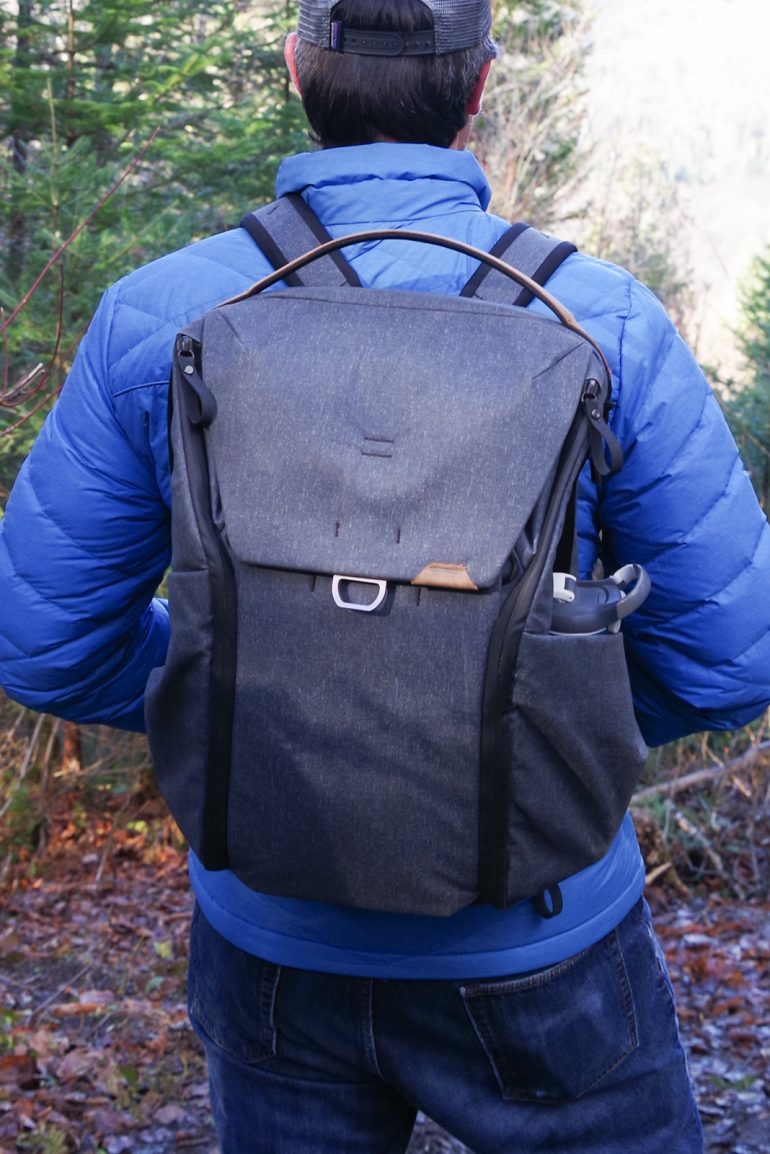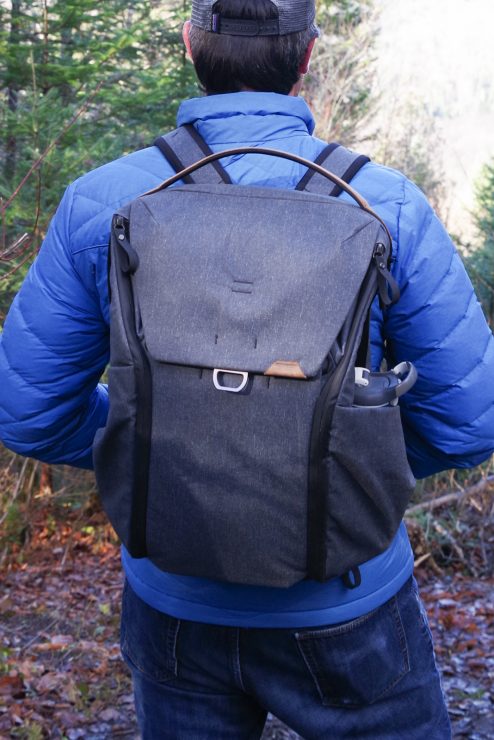 Everything is not perfect, however. One limitation is that the cubbies have a fixed size. For larger lenses this isn't a problem, but for small primes, I end up with wasted volume and a lens that can tumble around. I really wish that Peak Design offered an option to further divide the internal volume.
Another limitation is that, when folded, the dividers are not particularly stiff. I learned this the hard way. A full frame camera with a medium-sized lens is heavy enough to push back on a divider if there is nothing on the other wide. Luckily the worst that can happen is that your camera will have moved laterally inside the backpack, no big deal in truth, but still something to be aware of.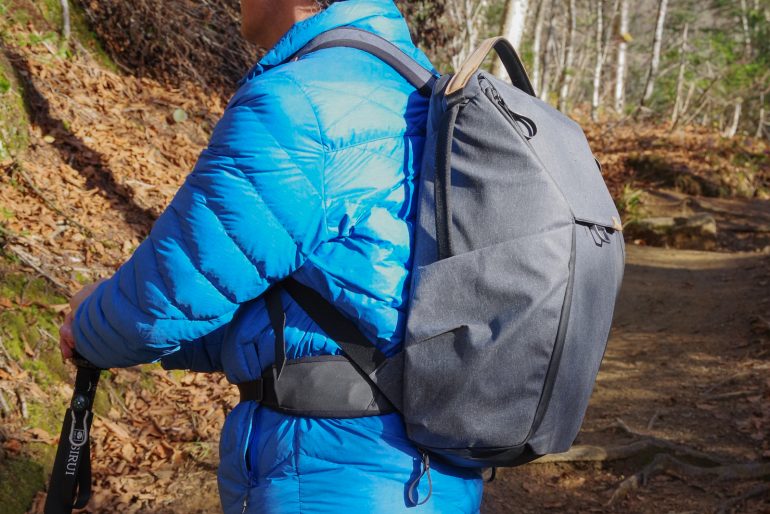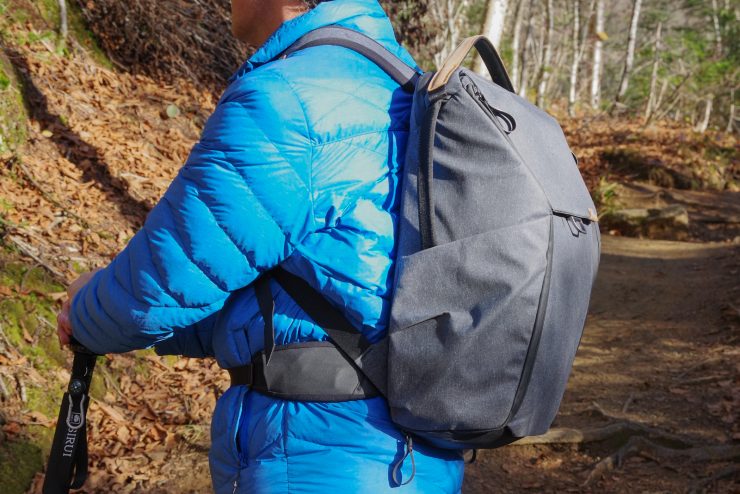 Comfort is generally good, although not perfect. This is highly dependent on the load, of course. Because of its large capacity, when the bag is filled with photo gear, it gets heavy, and the shoulder straps quickly become uncomfortable. Peak Design sell a well-designed hip strap as an accessory. In my case, carrying a bag full of full frame lenses and a tripod, that hip strap made a big difference. It does increase the total cost of ownership.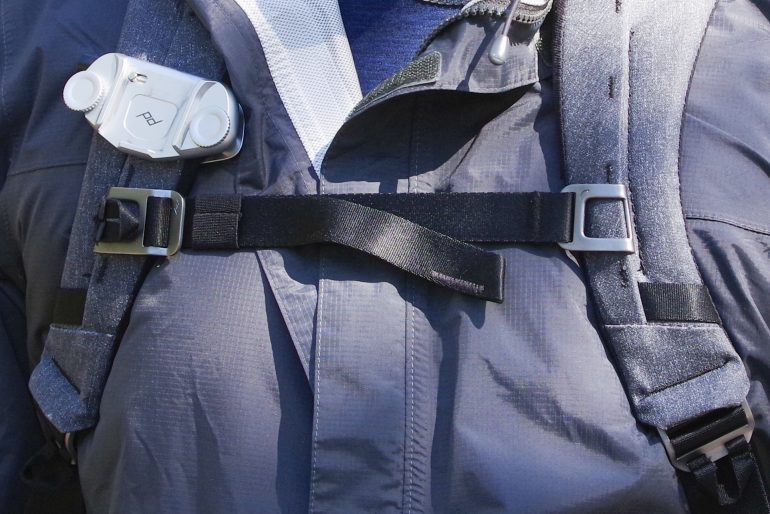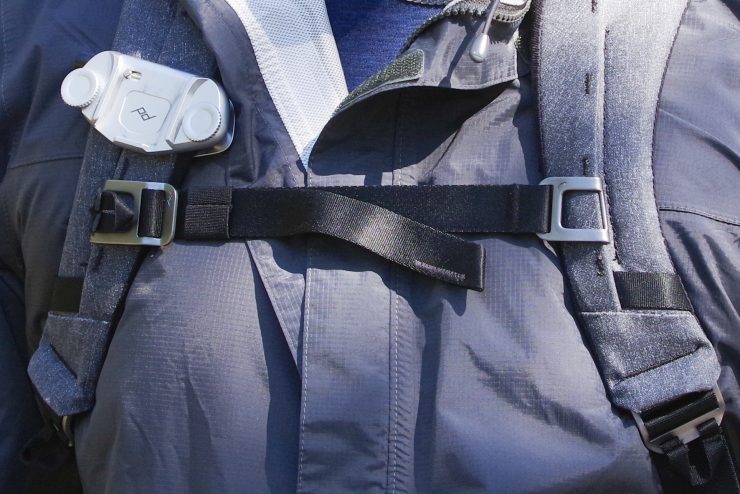 For medium loads, comfort is actually quite good. I particularly like the unique sternum strap. Instead of the usual split strap with plastic buckles, the Everyday Backpack features a single band, with metal hooks at both ends. I really like this system because I can use attach and detach it one-handed. After a year, it has become second nature, and is much more convenient than anything else I've ever tested.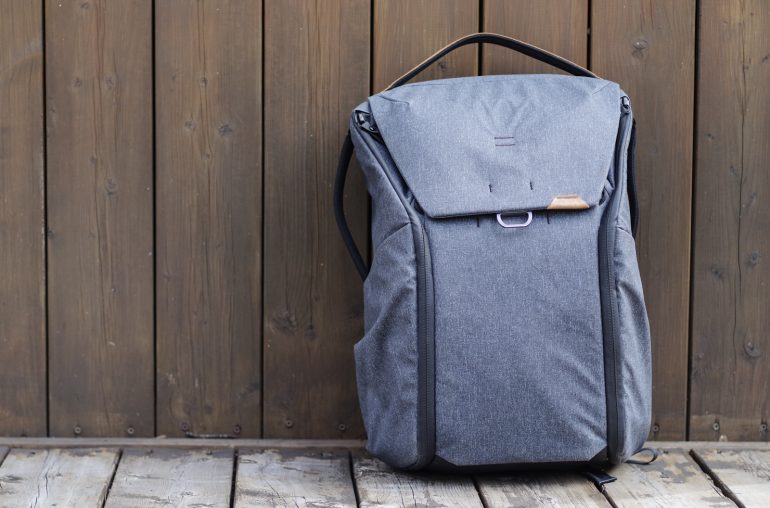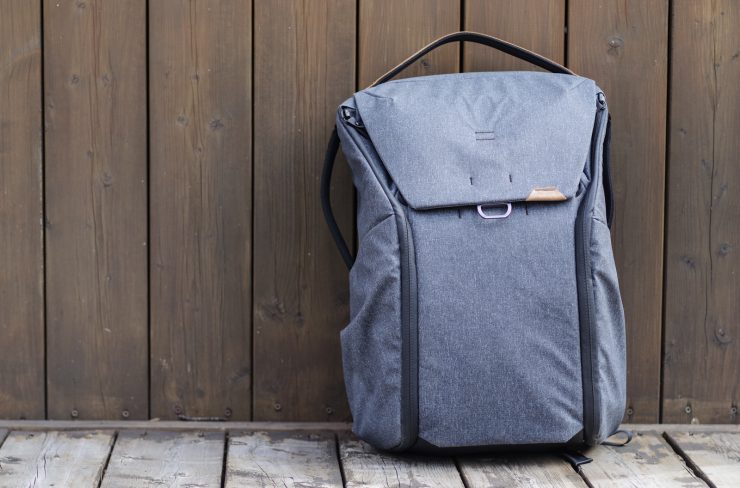 Value
The Peak Design Everyday Backpack is at the higher end of the versatile photo backpack market. With a street price of $289.95, it is in direct competition with the Think Tank Urban Access 15 ($239.75) or Shape Shifter, the Wandrd PRVKE 31L ($299 with camera cube) and the Mission Workshop Integer (485$).
Conclusion
The Peak Design Everyday Backpack is far from my only camera bag. It is, however, the most versatile of all the bags I've used and tested. It is not cheap, but backed by a lifetime warranty, with quality fabrics (recycled and Bluesign approved) and an astounding number of features, more than can be discussed in this article. I use it when hiking, when traveling light, as a carryon on planes, for commuting and walking around town, with or without my camera. Even though the Everyday Backpack isn't without a few flaws, after a year I like it more, not less, than when I started using it. And that's saying a lot.
Want to get your own? Peak Design Everyday Backpacks are available at:
Peak Design Everyday Backpack
Peak Design Everyday Backpack
One year of use has shown that the Peak Design Everyday Backpack is a versatile, durable and well-designed camera bag.
Materials & Build Quality
9
Pros
Adaptable and thoughtful design
Large volume for photo equipment, can be used for other items
Impressive number of features and details
Lifetime warranty and quality craftsmanship
Multiple access points, including two wide side openings
Cons
Heavier than average
Risk of water ingress when fully expanded
Poorly adapted to smaller lenses
Buy A Peak Design Everyday Backpack
---