For the first time, Associated Press (AP) journalists around the world will all be carrying the same camera brand: Sony. In a major shake-up of the photojournalism world, which has been dominated by Canon and Nikon for the past half century, Sony and the AP have come to an agreement to make Sony the exclusive still-photo and video equipment provider for the agency, with Sony equipment to begin shipping to the AP immediately.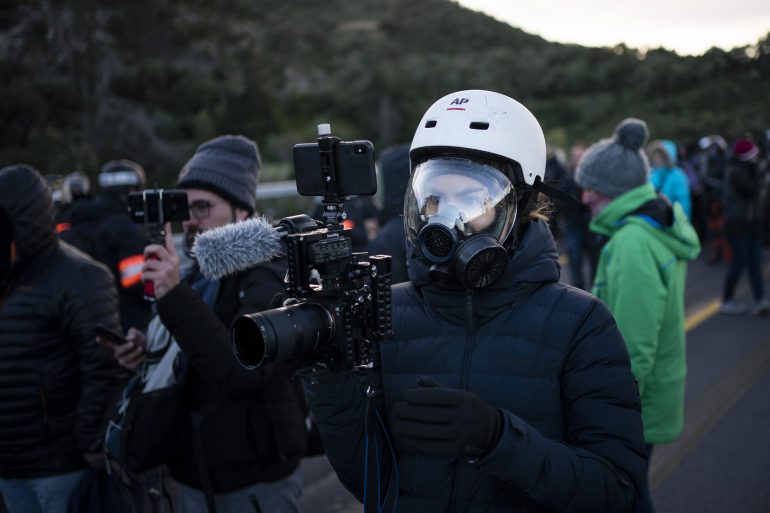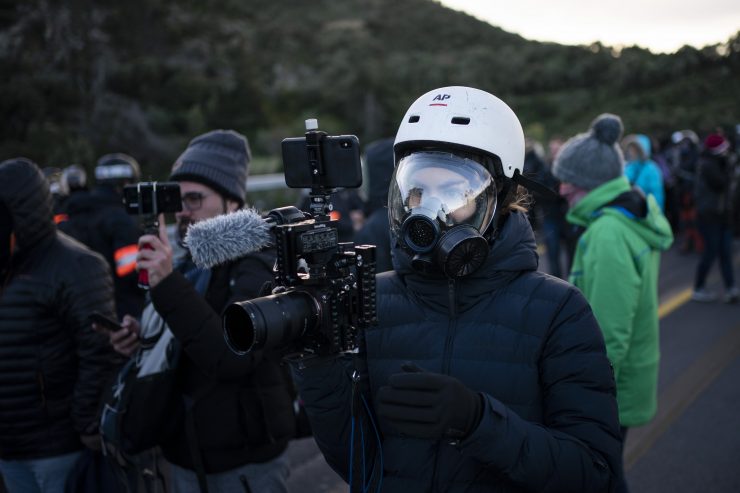 "AP is committed to providing the best imagery to our member news organizations and customers across the globe. Adopting Sony's cutting-edge equipment and technology allows us to do that, by enabling our photographers and video journalists to be faster and more flexible, ultimately creating better visual journalism."

Derl McCrudden, AP Deputy Managing Editor for Visual and Digital Journalism
AP photographers will begin shooting with Sony Alpha series mirrorless cameras (primarily A9 II bodies, with some A7R IVs where appropriate) and their lineup of 57 E-mount lenses, while videographers will have access to Sony's 4K XDCAM video cameras which share the same lenses.
A Big Change for AP Photographers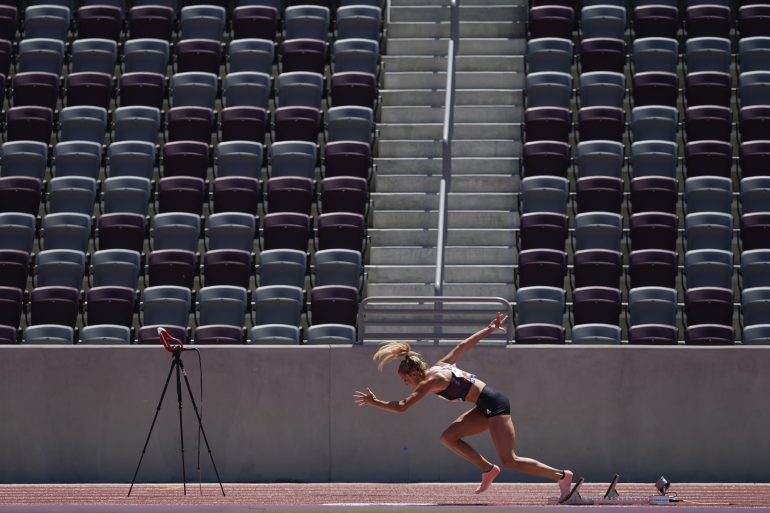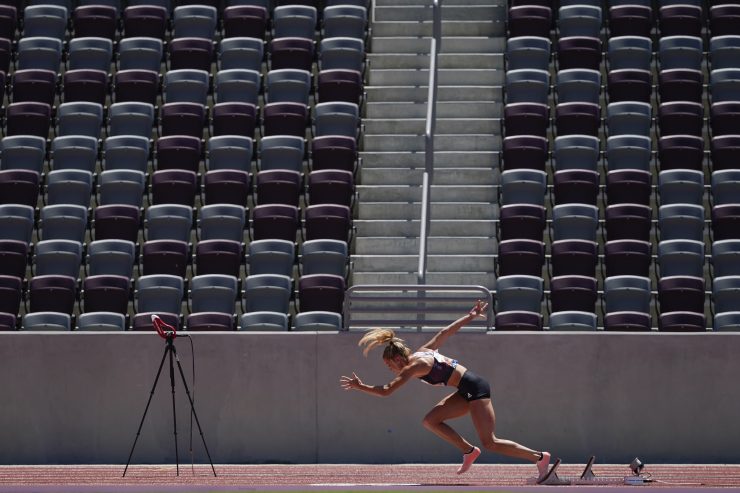 For the past decade, AP photojournalists have used Canon EOS cameras. It doesn't take much searching along the sidelines of major sports events to spot AP photographers with their big, white Canon lenses on display. Soon, we'll see big white lenses attached to Sony A9II bodies instead.
However, many photographers will tell you that familiarity with a camera body, to the extent that it becomes an extension of your own body (as the cliche goes) is an integral part of the image-making process. Losing this familiarity may mean missing shots, at least for a while.
I chatted with Seattle area AP Photographer Ted S. Warren about the change, and he was cautiously optimistic.
"I'm very excited about this technology and the challenge and opportunity of learning new gear. I've shot all Canon since 7th grade, except for a few years of Nikon (including the NC2000 early digital camera) when I was at the Austin American-Statesman, so this may be like learning to drive an entirely new type of car or learning a foreign language, at least as far as so much of what I can do on Canons is instinct and muscle memory. But I've owned a Sony RX100 MkIV for a few years, and I absolutely love it's speed and image quality. When I spent a month in Uganda on a personal trip, it was all I used except for using a Canon and a telephoto zoom for wildlife. Letting go of Canon will be hard, because their bodies and lenses are incredible and durable and Canon Professional Service has been absolutely the best.
As a staffer, I will shoot whatever gear the AP puts in my bag, and as a stills guy who does a lot of video for the AP, I really think using Sony across the board for both our video and stills needs will be incredible. It's the first time that has ever happened."
Warren doesn't have much experience with the equipment that he'll soon rely on to make his living, but is confident in his ability to adapt. Speaking like a true Seattle resident, he confided:
"I have never used the A9 or A7, but I can't wait to learn them. One thing I hope Sony has dialed in is durability, including the ability to shoot in a little rain. I've been impressed over all these years how much shooting in protests and rough environments the Canons can take and still keep going. I hope the Sounders, the Seahawks, the Mariners, or the Kraken provide me with a chance to test them in a Champagne flying locker room/clubhouse situation really soon."
---
Over the past five years, professional and amateur photographers alike have been switching from traditional SLRs to mirrorless cameras in general and Sony in particular. In 2018, Sony's full-frame mirrorless cameras surpassed the sales of Canon and Nikon full-frame models for the first time, leaving Canon and Nikon scrambling to launch their own full-frame mirrorless camera lines that autumn.
I made the switch to Sony in 2018, after shooting Canon since the early 1990s (with a brief Nikon interlude). It was not a seamless process, but it was easier than I expected.
The AP's organization-wide, exclusive adoption of Sony cameras is a clear indicator that Sony has finally solidified its position as one of the top two camera brands in the world, after entering the market less than 15 years ago. Canon's recent announcement of the EOS R5 camera may have temporarily raised questions about who is at the top of the heap, but if Sony's progress continues at the same pace for another decade, Sony may find itself alone on the pinnacle.
---