Starting with the products that actually exist: Canon has announced the new EOS Rebel T8i, and entry level DSLR to replace the existing T7i… though Canon's terse press release did not mention a release date. The new camera is very similar to its predecessor, but adds face-detection during autofocus (through the optical viewfinder), and eye-detection AF when using live-view. The camera will also support 4K video with clean HDMI output. Otherwise, the 24 megapixel camera is nearly indistinguishable from the older model.
Additionally, Canon has answered the cries of full-frame mirrorless shooters to provide some RF lenses that real humans can afford, and they came up with the RF 24-105 f/4-7.1 Is STM lens. Frankly, it's embarrassing. OK, it only costs $399, but until this release I had never heard of a major manufacturer stooping so low as a maximum aperture of f/7.1. f/6.3 was bad enough.
Now, on to wishful thinking about the future of Canon.
Products in Development
In a similarly terse press release, Canon announced the development of the EOS R5, a name hearkening back to the days of the popular 5D series DSLRs (last week). In the EOS R5, Canon is promising everything they can think of. 8K video recording. In-Body Image Stabilization. 20 frames per second shooting with the electronic shutter (to match the Sony A9) and 12 frames per second with the mechanical shutter (to almost match the Nikon D6).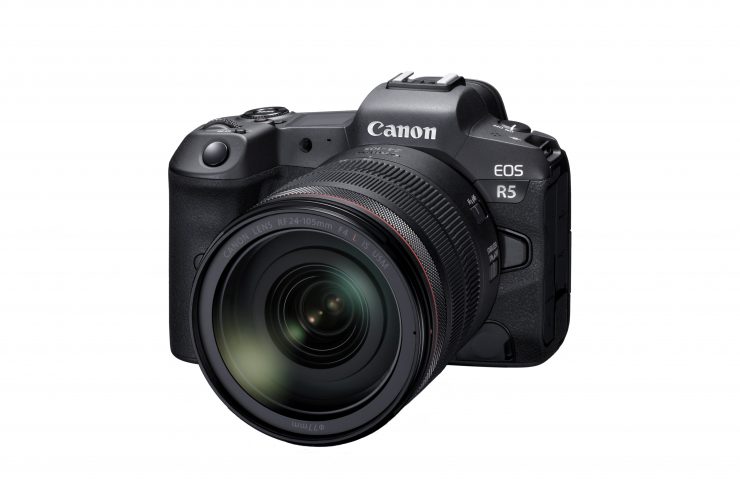 It sounds like a great camera, but there is no indication of an expected release date (though a model of it will be on display at WPPI at the end of the month). During "2020", according to an international press release.
Canon also claims that 7 additional RF-mount lenses are in development, along with two teleconverters (2x and 1.4x). Among these is the RF 100-500mm f/4.5-7.1 zoom. (Another f/7.1!? WTF?)
For full details about the other lenses in development, see Canon's lens road map below: