This is the one that Canon fans have been waiting for: full details of the Canon EOS R5 and R6 full-frame mirrorless camera bodies have been announced, along with a variety of lenses. The R5 is a high-megapixel (45 megapixel) full frame camera body that is the first of its type that is capable of shooting 8K video, and is the first Canon EOS camera to have in-body-image-stabilization (IBIS). Both cameras are can shoot 12fps bursts with their mechanical shutters, and 20fps with electronic.
Video shooters are going to be most excited about the EOS R5. The ability to shoot 8K is only part of the story: the R5 can shoot 8K RAW video at 29.97fps, and it can shoot 8K compressed at 4:2:2 10-bit Canon Log (H.265)/4:2:2 10-bit HDR PQ (H.265). Step down to 4K and the R5 can shoot 120fps internally.
As impressive as the R5 is, the EOS R6 may be the more popular model because of its (relatively) reasonable price. The 20.1 megapixel camera can't shoot 8K, but it can manage 4K at 60fps, which is also impressive.
These cameras will undoubtedly be compared to models from the current leader in the full-frame mirrorless camera market: Sony. Let's take a look at how the Canon EOS R5 compares with the Sony A9II and Sony A7RIV.
| | Canon EOS R5 | Sony A7RIV | Sony A9II |
| --- | --- | --- | --- |
| Price | $3899 | $3498 | $4498 |
| Megapixels | 45 | 61 | 24.2 |
| Burst Speed (mechanical) | 12fps | 10fps | 10fps |
| Bust Speed (electronic) | 20fps | 10fps | 20fps |
| Shutter Speeds | 30 sec - 1/8000 | 30 sec - 1/8000 | 30 sec - 1/32000 |
| ISO Range | 100 - 51200 | 100 - 32000 native | 100 - 51200 native |
| Flash Sync | 1/200th (1/250th electronic) | 1/250 | 1/250 |
| Weight | 738g | 665g | 678g |
| Battery Life (CIPA) | | 530 shots | 500 shots |
| Card Slots | 1 CFast, 1 SD | 2 SD | 2 SD |
Canon has returned to their classic body features for both models, opting for a thumb dial for exposure compensation rather than the slide-bar found on the original EOS R.
New Lenses Announced
In addition to the two bodies, Canon also announced a selection of lenses. These include the Canon RF100-500mm F4.5-7.1 L IS USM, a relatively compact super-tele zoom lens, which would be awesome if it weren't hampered by the f/7.1 maximum aperture at the long end.
Also announced is the Canon RF85mm F2 MACRO IS STM, an excellent addition to the RF lineup for portraits and macro work. My favorite lens of the bunch.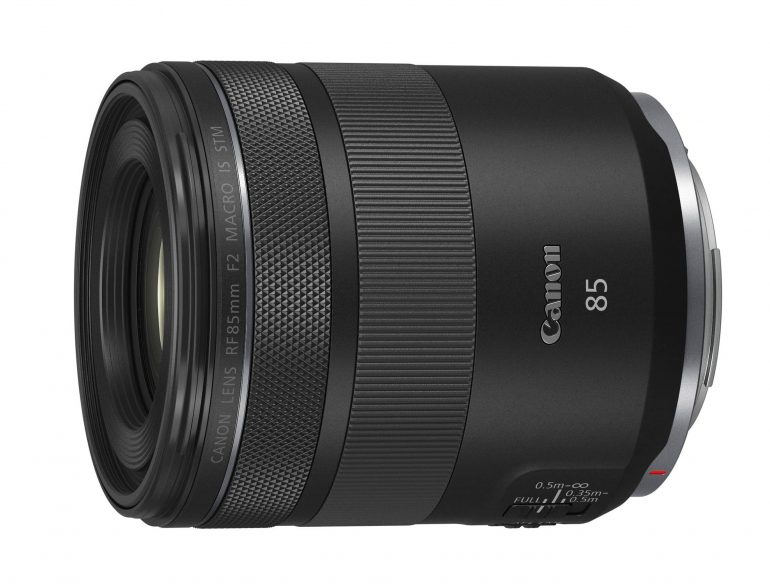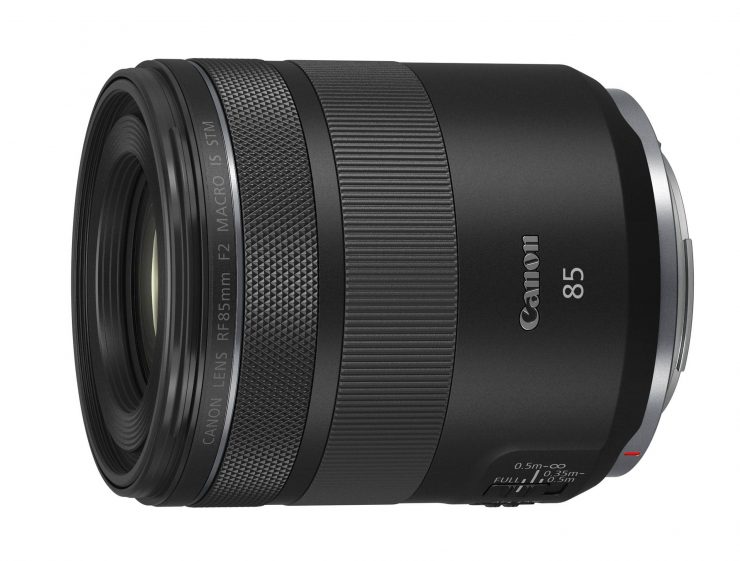 On the weird end of things, Canon announced RF600mm and RF800mm f/11 IS STM super-telephoto lenses. That's right: f/11. These lenses will be compact and inexpensive ($699 and $899), and I'm sure the 800mm in particular will find some takers. But companies like Tamron and Sigma have been producing inexpensive 150-600mm zooms for years that provide f/6.3 at the telephoto end, and they're not gigantic. If Canon really wanted to go compact, I'm surprised that they didn't opt for high-quality mirror lenses (manual focus f/8 mirror lenses have been around for decades). At f/11, these lenses will be unusable for shooting action in all but the brightest daytime outdoor events. Forget shooting birds at sunset.
To go along with the lenses, Canon announced a pair of teleconverters: Extender RF 1.4x and Extender RF 2x, which will be compatible with select RF mount lenses, at select focal lengths.
General Thoughts on the R5 and R6
It is truly wonderful to see Canon making big advances in the camera world again; this reminds me of the announcement of the Canon 5D Mark II and how the inclusion of 1080p video recording changed the DSLR world forever.
8K is another big step, and Canon's inclusion of IBIS and improved burst speeds is appreciated. Their advances will force Sony and Nikon forward, too.
More than anything, I love that the Canon EOS R5 is a camera to meet the needs of just about every professional photography (and many of us can't afford to specialize too much these days). While the Canon 5D line made us choose between performance for shooting action and high resolution, the R5 appears to be a jack of all trades. The combination of these capabilities is what led me to buy the Sony A7RIII a few years ago, switching from Canon after carrying their cameras for most of the previous 25 years.
It is unfortunate, though, that Canon has taken so many years to get here, and still does not have a viable APS-C camera with the same mount. Though there is no Sony camera that can currently match the video features of the R5, we know from Sony's past release schedule that we can expect one to be announced within the year. How will Canon's RAW files compare to Sony and Nikon's? Will the sensors perform well in low light, and give us reasonable dynamic range?
Pricing & Availability
The Canon EOS R5 is expected to begin shipping at the end of July 2020, according to Canon USA, at a price of $3899 for the body alone, or $4999 with the 24-105mm f/4 IS USM kit lens. Order it at B&H Photo or Adorama, if you'd like.
You'll have to wait an extra month for the EOS R6, which will ship at the end of August at a price of $2499 for the body, or $2899 for the body and junky 24-105 f/4 -7.1 IS STM kit lens.
The BG-R10 battery grip will fit both models, and will ship at the same time as the EOS R5 in July at a cost of $349.
---