This evening, Nikon officially announced two important lenses for their mirrorless Z-system cameras: the Z 50mm f/1.2 S and the ultra-wide Z 14-24 f/2.8 S.
The 50mm f/1.2 S is the fastest (ie, largest maximum aperture) autofocus lens that Nikon has ever produced, made possible by the significantly larger size of the Z-mount compared to the older F-mount. The weather sealed lens uses a stepping motor for fast and accurate focus that is also quiet, making it useful for shooting video. Naturally, Nikon says that the sharpness and resolution will be exceptional from edge to edge, and the lens bears Nikon's best coatings to reduce flare.
While the 50mm is big and fast, the Z 14-24 f/2.8 S is notable because it is compact: Nikon claims that it is the shortest and lightest full-frame zoom lens of its type (reaching 14mm at f/2.8). The lens has an interesting design element for those who like to use filters: although the front element is mostly flat, the permanent mini-hood is not threaded, but the full-size detachable hood is threaded and can accept 112mm filters. The lens can also use rear-mount gel filters.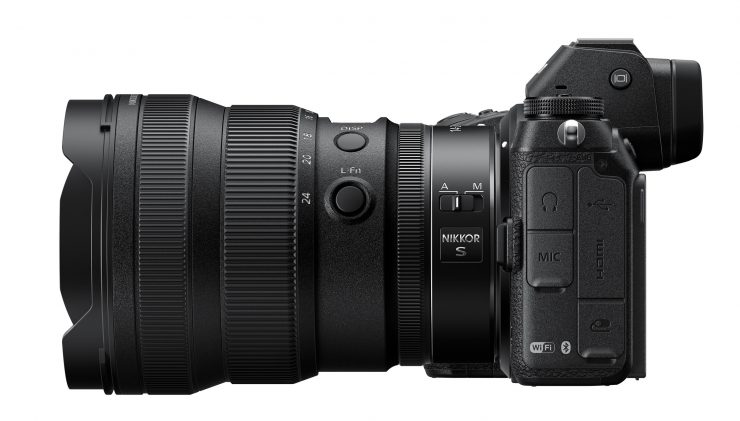 Prices & Availability
The Z 14-24 f/2.8 lens will begin shipping in November at a cost of roughly $2400, and if you still have any money left in December, you'll be able to buy the Z 50mm f/1.2 for $2100.
---