This morning Sony announced an ultra-wide angle addition to its G-Master lens series: the 12-24mm f/2.8 GM, which Sony claims is the widest f/2.8 zoom lens available for full-frame digital cameras. Sony already has a 12-24mm f/4 lens in their lineup, but an f/2.8 lens will open up more opportunities for astrophotographers and sports/event shooters who work in low light.
In recent years, Sony has emphasized that their wide-angle lenses correct for optical flaws such as coma that are important for shooting night skies, and they continue this trend with the new lens by using "extreme aspherical" (XA) glass elements in its construction. Sony's press release states "These XA elements, with an additional aspherical element, effectively suppress astigmatism, coma and field curvature right out to the image edges." Overall, the optical formula contains 17 elements, including the three XA elements, an aspherical, two super ED elements, and three ED elements.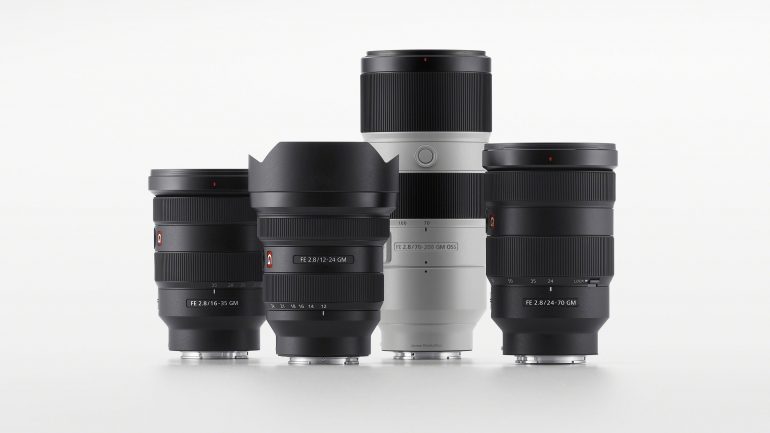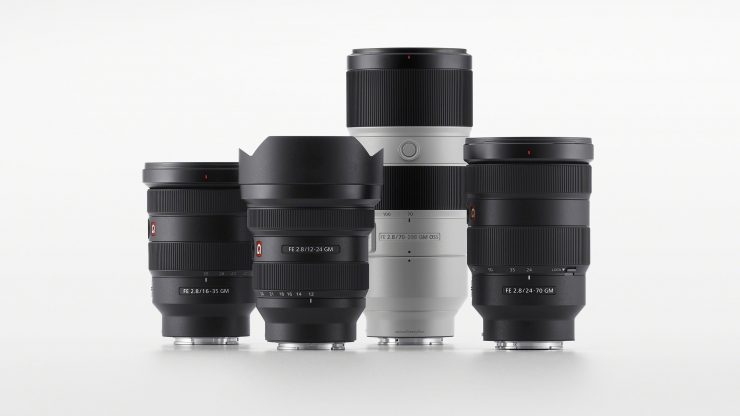 Autofocus is handled by four XD linear motors for high-speed and quiet focusing, all of which is internal, allowing a constant minimum focus distance of just 11 inches. The body of the lens is weather sealed. The lens does not have filter threads because of the bulbous front element, but it does have a filter mount slot on the body-mount end of the lens.
Though not exactly tiny, the lens remains relatively compact, weighing less than two pounds (1.87lbs/847g) at about 5.5 inches long. For comparison, this is less than 1/2 pound more than Sony's 16-35 f/2.8 GM, and about 2 ounces more than the Sigma 14-24 f/2.8 ART series lens.
Price & Availability
The Sony 12-24 f/2.8 GM is expected to have a retail price of $2999 in the United States ($3999 in Canada) when it begins shipping in August. Pre-orders will be open this afternoon at B&H Photo and Adorama.
---