The Sony A7C is the smallest and lightest full-frame camera in Sony's lineup of small, light cameras, and it has in-body-image-stabilization (IBIS)1In fact, the Sigma FP is smaller and lighter, and has a full frame sensor, but it has no image stabilization, so it's not in the same class, according to Sony.. The 24-megapixel A7C looks nearly identical to and weighs only 1% more than Sony's compact a6600 camera, which houses an APS-C sensors. The A7C weighs just 1lb 2oz (509g), and its magnesium alloy body is sealed against dust and moisture.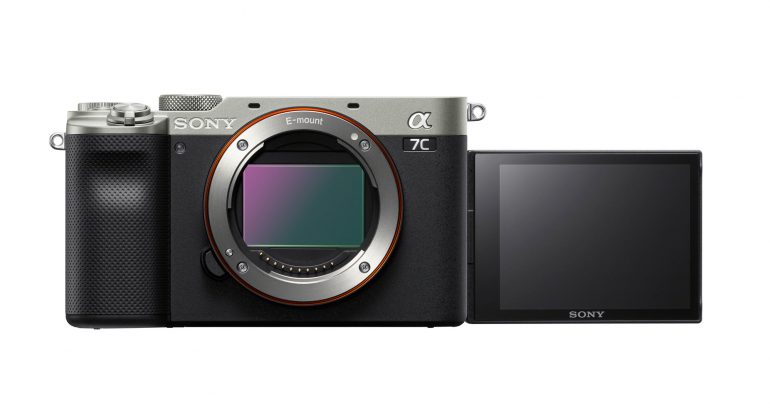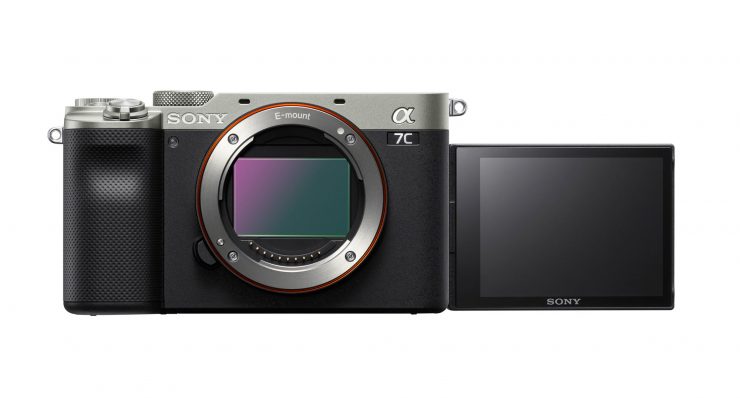 I'm a big fan of the silver body variant of the Sony A7C, which looks more like a classic rangefinder camera than a typical DSLR, though an all-black version is also available.
The A7C's 24-megapixel sensor falls right into the sweet spot of the resolution range for most photographers: high enough to allow for the creation of large prints, but low enough that high-ISO performance and dynamic range are excellent. It's standard ISO range is 100-51200, expandable to 50-204800. Autofocus supports the real-time tracking that has been so impressive on cameras like the Sony A9, with subject tracking and eye-focus for humans and many other animals, and "touch tracking" allows you to specify a subject by touching it on the cameras rear LCD.
IBIS is naturally a benefit to the camera's strong compliment of video features, including 4K video capture without pixel-binning, HDR and S-Log/S-Gamut profiles, and 1080p shooting at 120 fps.


And the price? Just $1799... about $600 more than the a6600. The A7C will begin shipping at the end of October. Naturally, you can order it now from Moment (here on the west coast) or the regulars: B&H Photo or Adorama in New York.
The camera looks great, but is going to be a hard sell at $800 more than the similarly specced Canon EOS RP and $400 more than the Nikon Z5.
The Sony FE 28-60mm f/4-5.6 Zoom & HVL-F28RM
To match the compact size of the A7C, Sony has announced a lens that will eventually be available as part of kit: the FE 28-60 f/4-5.6. The lens is seriously tiny: it weighs only 5.9 ounces, though it pays for the weight-loss with loss of zoom range… 28mm is about standard for a kit zoom, but 60mm is relatively modest at the long end.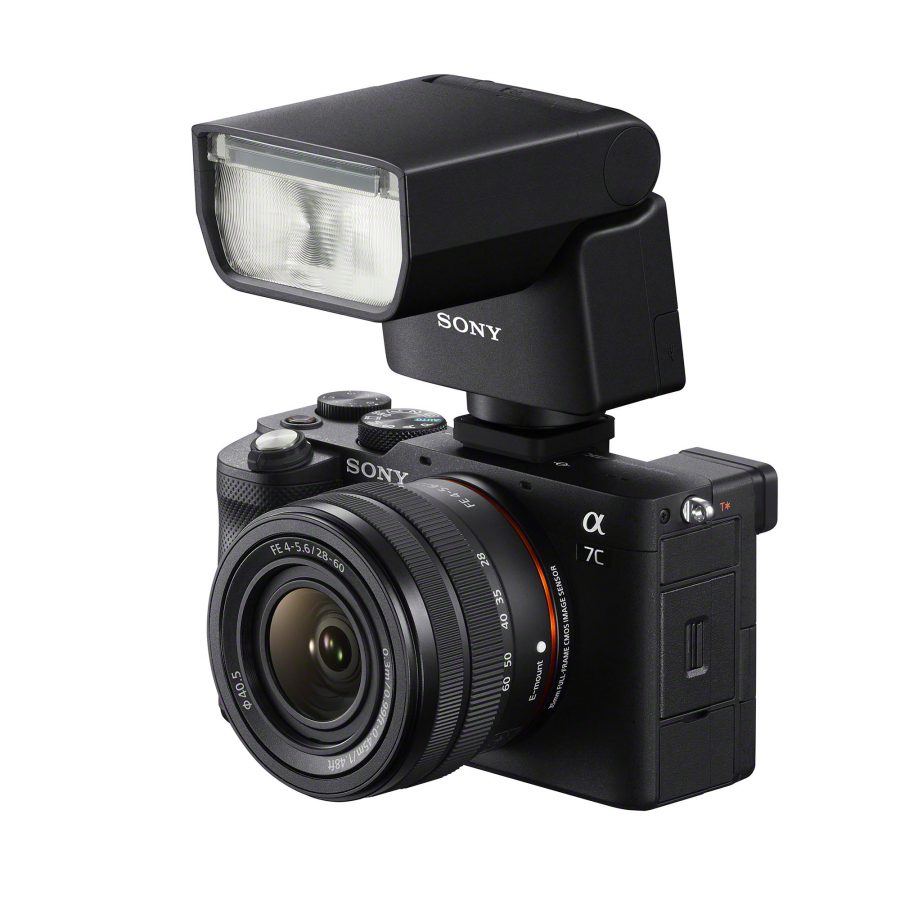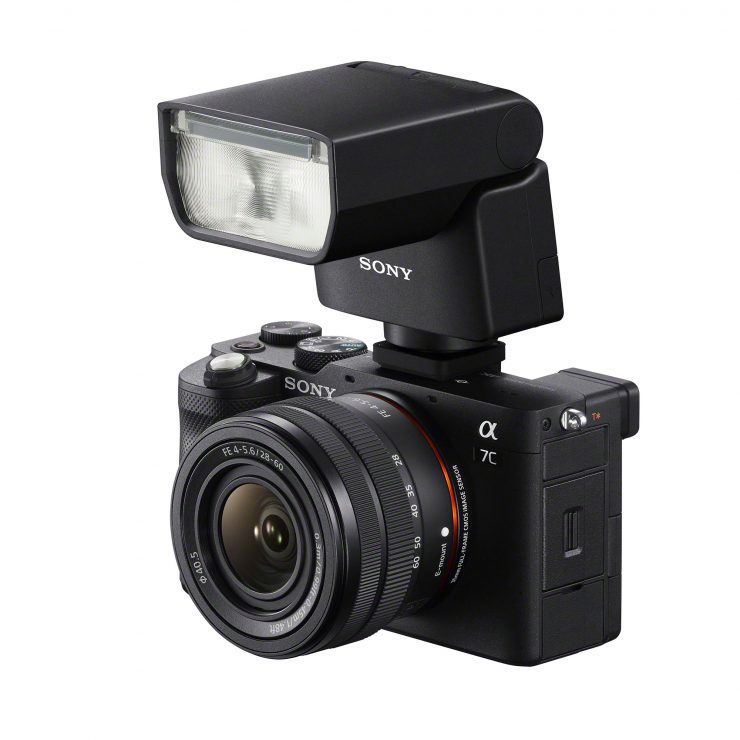 And as much as I love Sony equipment, "HVL-F28RM" is the most idiotic name for a new flash that I've ever seen. It's long. It's a jumble of apparently meaningless letters and numbers. Yes, if you happen to be familiar with the (equally poorly named) other Sony flashes, this might mean something to you, but really Sony: give me something short and pithy: the F28R is plenty.
Anyway, the HVL-F28RM is a compact yet flash flash that is designed to match the form factor of Sony's smaller cameras, while maintaining a decent guide number of 28. It can act as a radio-controller for up to 15 other flash units with radio receivers, or can be controlled by other radio units. The flash is powered by only two AA batteries, but can still provide over 100 full-power flashes with them.
The lens Sony FE 28-60 f/4-5.6 and HVAC-FARM will both be available sometime in early 2021 at prices of $500 and $250, respectively.
---