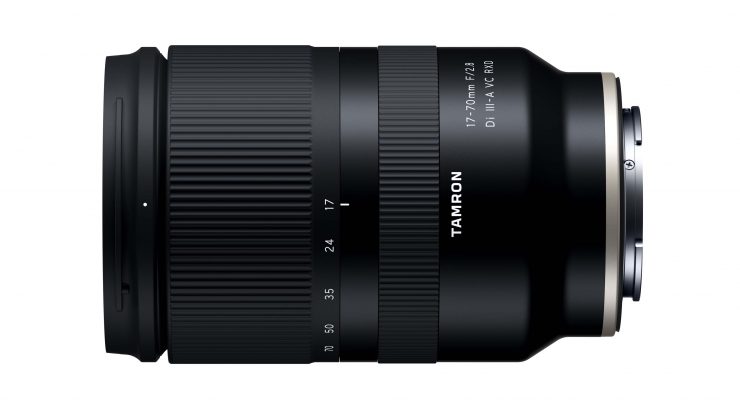 Tamron announced the extraordinary 17-70mm F/2.8 Di III-A VC RXD lens this evening, remarkable for its zoom range with a constant f/2.8 maximum aperture, but just as importantly, for being the first Tamron lens for E-mount to include Vibration Compensation (VC), the company's term for "mechanical image stabilization". The 17-70mm is Tamron's first lens made exclusively for Sony cameras with APS-C sensors such as the popular a6400, which usually do not include in-body image stabilization (IBIS)1Sony's a6600, and it's predecessor the a6500, do include IBIS, as do their current full-frame models.
The 17-70mm zoom range would be roughly equivalent to a 24-105mm on a full-frame camera2To be precise, the range is 25.5 – 105mm., a zoom range that is typically accompanied by a maximum aperture of f/4, making Tamron's f/2.8 quite a feat. Optically, the lens promises to be as excellent as Tamron's existing E-mount zooms (sometimes offering higher resolution than Sony's own lenses), with an optical formula including 16 glass elements arranged in 12 groups, including three aspherical elements.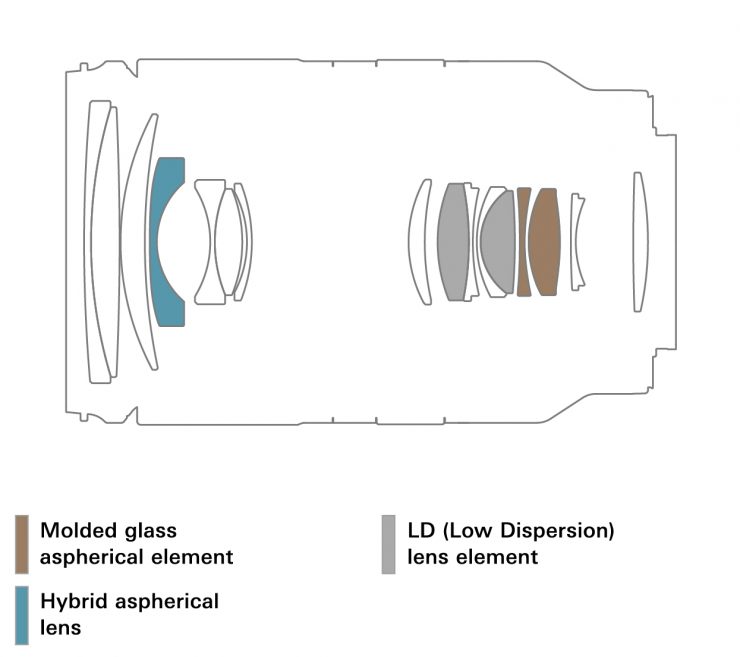 Like the popular Tamron 28-75mm f/2.8 for full-frame, the new 17-70mm f/2.8 is weather sealed throughout the body. But that's not all the two models share: the 17-70mm also uses the same 67mm filter threads for easy sharing between lenses, the lens housings are almost identical in size, and the 17-70 weighs just 25 grams less (525g vs 550g). Tamron's RXD (Rapid eXtra-Silent stepping Drive) motor is fast, nearly silent, and great for shooting video.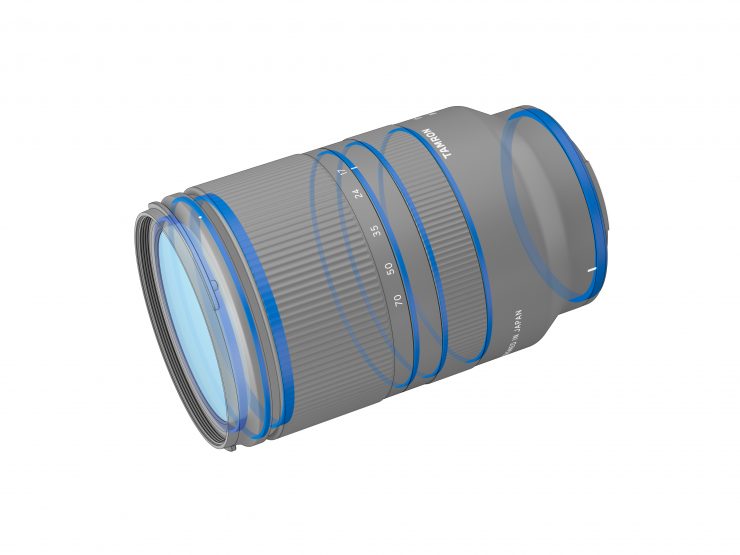 Price & Availability
With a lens that shares so much with the Tamron 28-75, it's not surprising that the 17-70mm f/2.8 has an MSRP of $799, which is exactly the current price of the former. Tamron expects the lens to begin shipping on January 14th, 2021.
Considering the popularity of the Sony a6100 and a6400, it's likely that this lens will be a scare commodity in camera shops for a good part of the next year. If you're sure that you'll want one, consider pre-ordering one now from B&H Photo, Adorama, or Focus Camera (which will also have the added benefit of supporting Light & Matter!).
---