Fuji announced the GFX100s medium format digital camera, the X-E4 rangefinder-style digital camera (APS-C), and three new lenses at Fujifilm's Global X-Summit this morning, along with several firmware updates for existing cameras.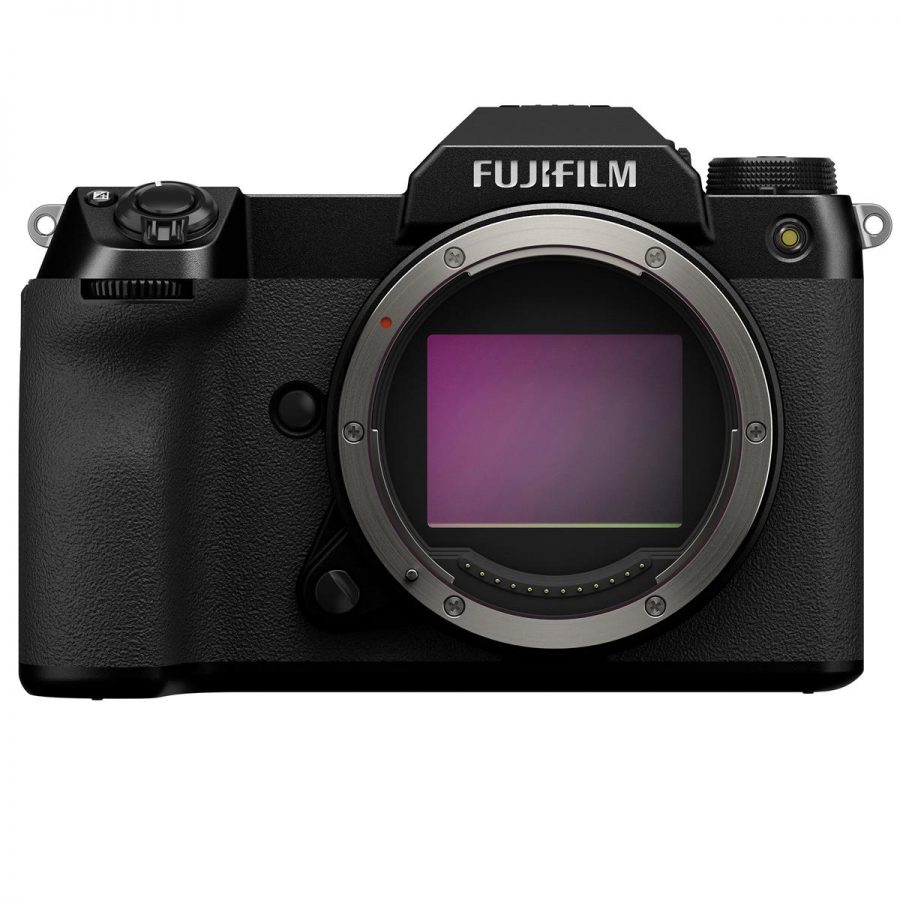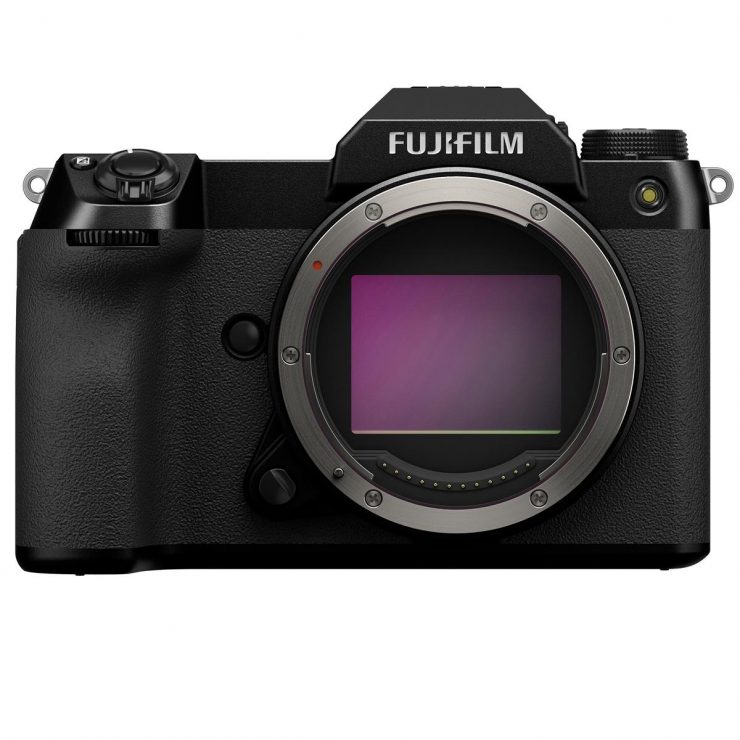 The GFX100S (which Fuji oddly1In the past, cameras that shot 120 or 220 roll film were considered medium format, while cameras that used larger sheet film such as 4×5″, 5×7″, or 8×10″, were considered large format. The GFX100s sensor is significantly smaller than 6×4.5 frames shot on 120 film, the smallest medium format size. referred to as "large format" throughout their press release), uses a large 43.8 x 32.9mm sensor to capture 102 megapixel images. The new CMOS sensor uses (moderately) fast on-sensor phase detection autofocus and 6 stops of IBIS to achieve sharp photos with the low noise and high dynamic range that is typical of large sensors.
While not tiny, the GFX100s is smaller than many 35mm DSLRs, and at $5999, it costs less than many top of the line 35mm-sensor cameras, including the Sony Alpha 1 that was announced yesterday ($6500).
At the other end of the spectrum, the Fuji X-E4 is the smallest camera in the lineup, weighing only 0.8lbs. The APS-C sensor is Fuji's 4th generation, 26.1 megapixel CMOS with phase detection autofocus points across the whole sensor, with Fuji claiming focus speeds of 0.02 seconds (vs 0.16 seconds with the GFX100s). The camera does not have IBIS, but it does shoot 4K video up to 10-bit (via HDMI out) and 240fps full-HD for slow-mo shooters. Cost: $849 for the body.
Also announced were two FX lenses (APS-C): the XF 70-300 f/4-5.6 R LM OIS WR ($799), a water resistant and optically stabilized telephoto zoom, and the XF27mmF2.8 R WR ($399), a water-resistant pancake lens that is an APS-C equivalent to a typical 35mm lens's angle of view on full-frame.
For their medium format cameras Fuji announced the FUJINON GF80mmF1.7 R WR ($2299), an astoundingly wide aperture (for the sensor size) lens that has an angle of view similar to a 60mm lens on a 35mm camera, making it useful for street shooting and portrait work.
All of these products are expected to begin shipping in March of this year. If you're interested in pre-ordering, you can do so here:
---