This morning Sony announced the FE 35mm F1.4 GM (model SEL35F14GM) lens for full-frame and smaller E-mount cameras. 35mm is a popular focal length for documentary, street, and travel photographers as well as photojournalists, and also finds regular use with portrait and event photographers, so a modern, ultra-sharp lens will be well appreciated by the Sony E-mount community.
As with all new Sony lenses, the 35mm f/1.4 GM promises to be extraordinarily sharp and fast focusing, with dual linear AF motors and new AF algorithms. Optically, the lens contains two XA (extreme aspherical) elements and an ED element for optimal resolution and reduction of chromatic aberration.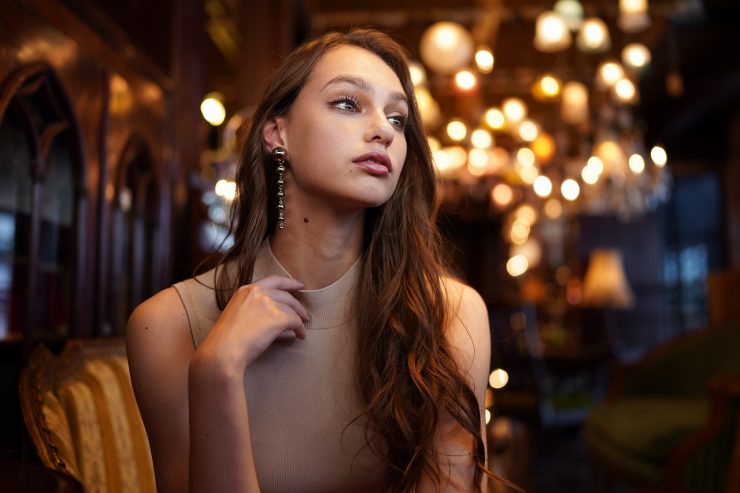 The lens features a manual aperture ring with a de-clicking option for use when shooting video, a focus hold button, and a focus-mode switch. Additionally, the lens is "moisture and dust resistant". The compact new lens weighs just over a pound (18.5 oz/524g) and is just under four inches long (96mm).
We can expect the lens to begin shipping in February at a price of $1399 USD. For comparison, Sony's existing Zeiss Distagon 35mm f/1.4 currently costs about $1600, and Sony's excellent new 35mm f/1.8 costs about $750. There is no shortage of options for 35mm lenses on the market, from the popular Sigma 35mm f/1.4 ART series lens to the new Sigma 35mm f/2 I, or the inexpensive Tamron 35mm f/2.8 ($200) or Samyang 35mm f/2.8 (on Sale today for $169).
You can pre-order the new Sony 35mm f/1.4 GM lens from B&H Photo or Adorama.