For the past week, Affinity has been teasing a big announcement. Affinity Photo and Affinity Designer have become incredibly popular alternatives to Adobe Photoshop and Adobe Illustrator, respectively, but many photographers have been hesitant to depart the Adobe ecosystem (with their repellent subscription-only model) because Affinity has not offered an alternative to Adobe Lightroom, or indeed, to the resource manager Adobe Bridge.
And for the past week, I've been more excited about Affinity's product announcement than I have for any photography related announcement in years, with the hope that Affinity's answer to Lightroom would be arriving. And as I browsed video-related websites, there was speculation of a new Affinity Video Editing app.
But we were wrong.
This morning, Affinity announced the release of their V2 updates to Affinity Photo, Designer, and Publisher. They're substantial updates, and they add a version of Publisher for iPad. Perhaps more interesting, you can now get an Affinity Universal License: $99 (for now1After the introductory period, it will be $169) will get you all three applications, forever. No subscription.
So What's New?
The most important development in Affinity Photo is Non-Destructive RAW Editing. This is important for two reasons: the obvious fact that it's helpful to be able to go back and make changes to your RAW edits, but also the fact that this is a big, necessary step in developing an app like Lightroom/On1 Photo RAW/ACDSee that can perform as a digital asset manager for Affinity with previews of changes made to RAW files.
Further new additions are primarily in selection and masking: there are now LIVE masks that adapt to changes made below them. These include color range, band pass, and luminosity. There's new compound mask functionality, live mesh warp, and improvements to the brush engine.
All of the Apps have interface and performance updates, and improvements for working between apps.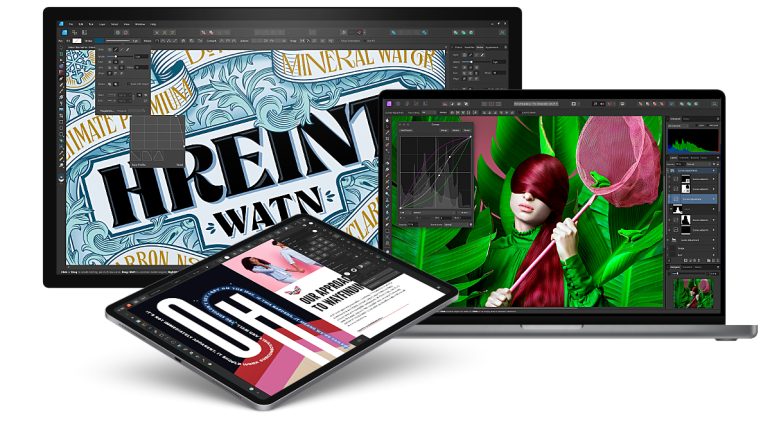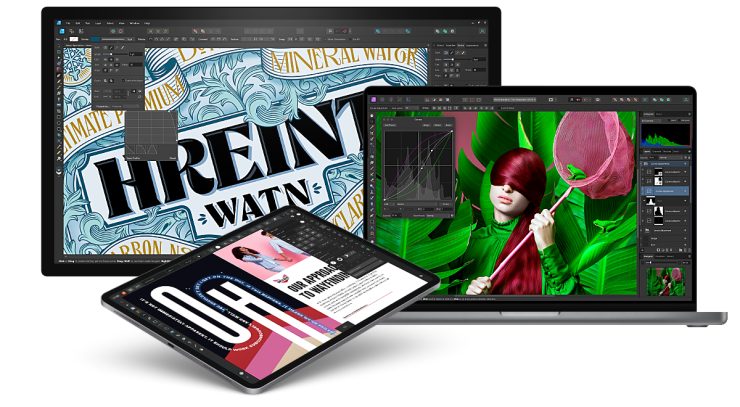 Affinity is Awesome. But is it Enough?
I was an early adopter of Affinity Photo, and I purchased all of the Affinity apps as they were released for Windows. Affinity Photo is one of the best Photo Editing apps on the market, and it just keeps getting better. In many ways, it's better than Adobe Photoshop… and in other ways, Photoshop is the more advanced program. This is not the place for that comparison. The fact is, Affinity Photo is good enough for the kind of work that I do, including serious compositing and manipulation of images.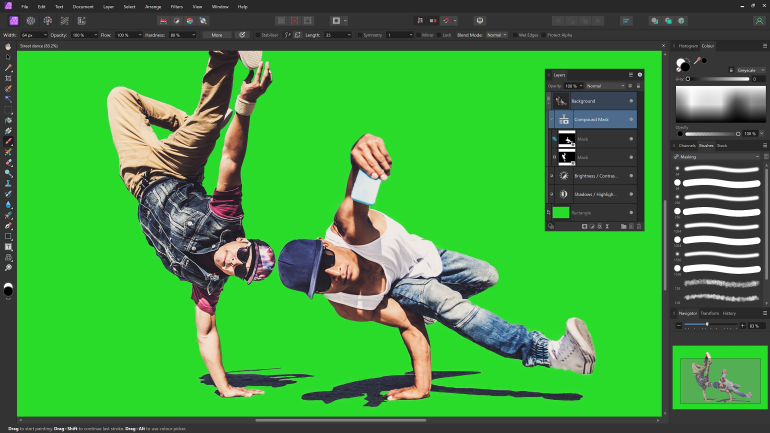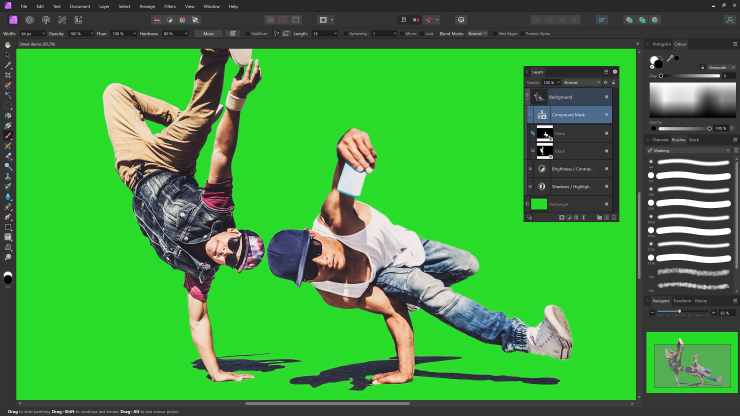 But after years of wanting to dump Adobe Photoshop, I haven't been able to do it. Photo editing is a critically important part of my work as a photographer, but the organization and management of my archive is equally important, and this remains a problem in the Affinity Ecosystem: how do I find my favorite photos from a shoot, view the RAW edits, bulk apply RAW edits, re-edit RAW images?
The frustrating thing is that there are droves of programs out there that do exactly that, but only that. CaptureOne, On1 Photo RAW, ACDSee, DxO Photolab and Luminar are all basically digital asset managers with RAW editing capabilities, but with limited compositing, painting, and pixel-level editing capabilities. There are free options like Darktable.
As soon as one of these programs can read and manipulate the RAW data saved by Affinity Photo V2, or Affinity creates its own DAM, I'll finally be able to cancel my Adobe Creative Cloud subscription. Until then, I'll continue to be exited every time Affinity teases big announcements.