For years, the "Global Electronic Shutter" has been the Holy Grail of digital cameras. Now, it exists. This morning, Sony announced the Alpha 9III mirrorless full-frame camera with a 24.6 megapixel sensor with a global electronic shutter and top shutter speed of 1/80,000th of a second and able to shoot bursts of 120fps full-resolution photos.
What is a Global Shutter?
What is a "global shutter"? Up until now, most digital cameras (CMOS) have read the pixels on their sensor sequentially (known as a "rolling shutter"), starting at the top, finishing at the bottom (for example), and that process takes time. That means that the bottom of the frame is read a fraction of a second later than the top of the frame, and if the subject has moved during that time, a straight vertical object will appear bent and distorted1Technically, this is also a problem with mechanical shutters, which also have a "rolling shutter", though the rolling shutter has generally been fast enough to not cause significant distortion, though it is a problem for flash photography.. A global shutter, on the other hand, reads all of the receptors on the sensor at the same time.
Benefits of a Global Shutter
A global electronic shutter solves several problems. First, there's no rolling shutter distortion when taking photographs, so there is no need for a camera to use a mechanical shutter. Using only an electronic shutter, a camera will be more reliable and will have no mechanical vibrations from moving parts. And since the sensor readout takes less time, electronic shutter speeds can be faster (up to 1/80,000th second, in this case).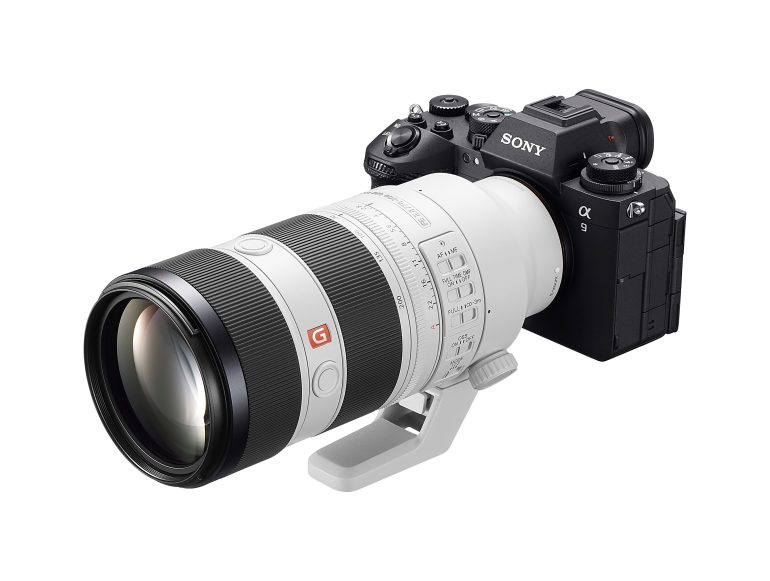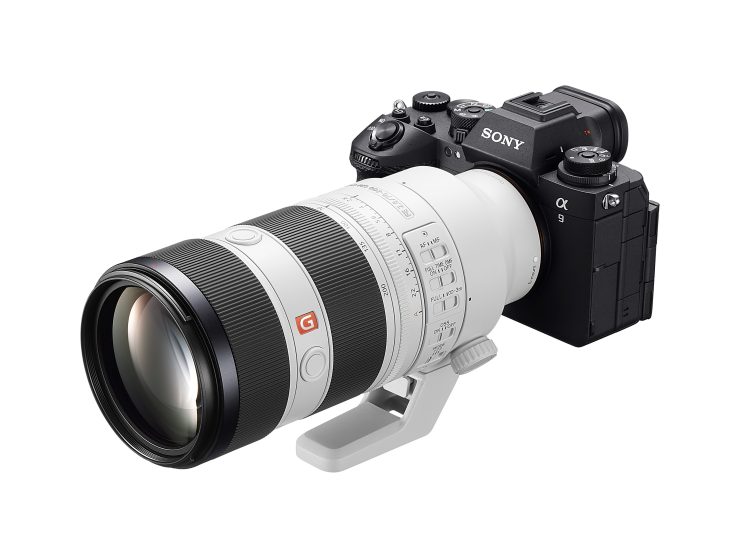 Furthermore, there's no rolling-shutter distortion when shooting video. Rolling shutter distortion is a serious problem when shooting video when panning the camera across vertical lines (buildings, sign posts, etc) which appear diagonally bent.
A global shutter sensor can also synchronize with a flash at any speed. Again, up until now, all cameras using a mechanical focal-plane shutter2Leaf-shutter cameras are an exception could only synchronize with a flash below a particular sync speed (usually 1/250th sec. or so in modern cameras) or using high-speed sync on the flash, which dramatically reduces the power of the flash unit.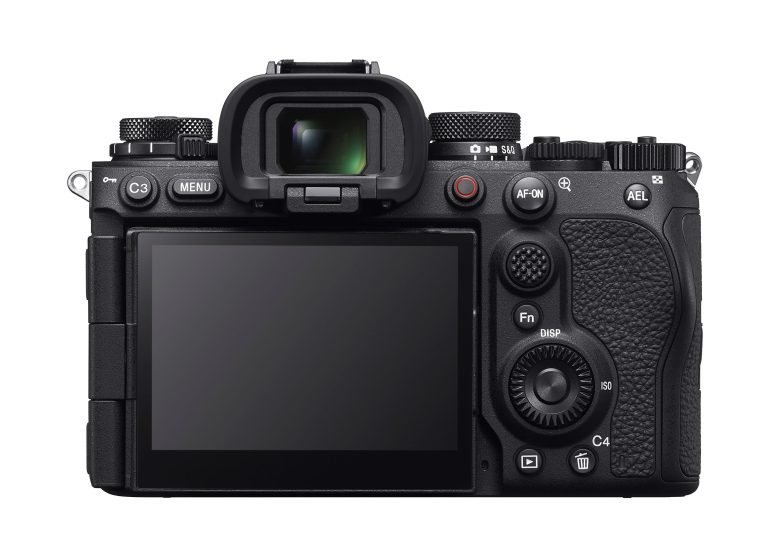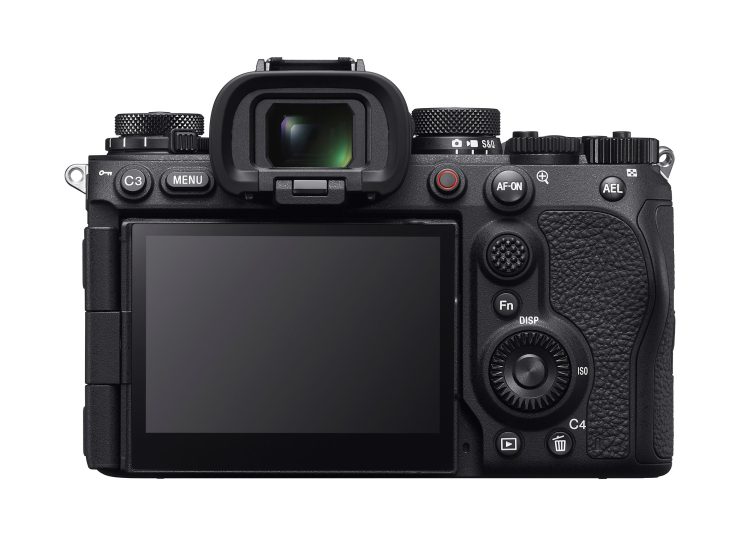 Additional Improvements in the Sony Alpha A9III
In addition to the global shutter and its associated benefits, the Sony A9III has improved all around. The camera's IBIS now offers 8 stops of 5-axis stabilization. The camera is now capable of shooting 4K 120p video without a sensor crop, or 4K 60p with 6K oversampling. Handling improvements include an improved grip shape, a new 4-axis tilt (forward facing) rear OLED LCD with 9.4 million dots and multi-touch.
Price and Availability
Sony is making the A9 III available for pre-order tomorrow, on November 8th, though the exact shipping date is not stated in their press release. The camera body has an MSRP of $5999 ($8299 Canadian) and it will be available through B&H Photo, Adorama, and other Sony dealers.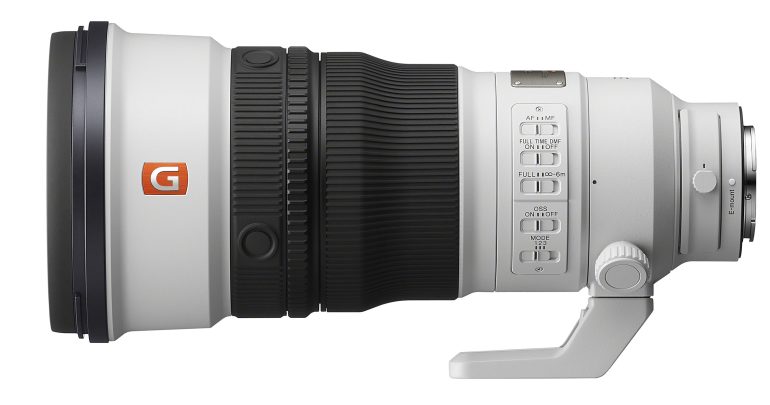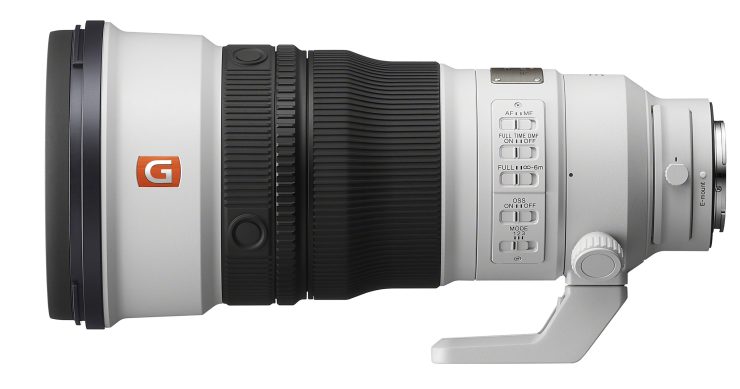 The Sony 300mm f/2.8 G Master OSS
Sony also announced their 300mm f/2.8 G Master OSS lens this morning, claiming that it is the world's lightest lens of its type, weighing in at 1470g (3lbs, 4 oz.). For comparison, Canon's excellent EF 300mm f/2.8 IS II USM lens weighed 2400g (5 lbs, 5 oz.)
With two of Sony's latest linear motors, we can expect fast and accurate focusing performance, and the lens has been developed in tandem with the A9III to allow shooting of 120fps bursts (other lenses will be capable after receiving firmware updates). The lens is weather sealed and promises excellent resolution and bokeh.
Like the A9III, the 300mm f/2.8 GM OSS will be available for pre-order starting tomorrow at an MSRP of $5999. Check it out at B&H Photo or Adorama.