Canon Announces New Model of Iconic Lens : 70-200 f2.8 IS II USM
[UPDATE: Now that this lens is available and has been tested, I've published a comparison between this AMAZING lens and several others in the same focal range. You can find it here:
Canon 70-200 lens comparison
]
Today, Canon announced the release of their updated model of the 70-200 f2.8, a workhorse for photojournalists and and other photographers who enjoy its wide apertures, snappy auto-focus, and (usually) crisp optics. Don't get your credit cards out yet… it won't be shipping until at least April, according to Canon USA. Read the rest of the article for a quick summary of the key differences.
Optical performance seemed to be the focus of the new model. Changes were made in the internal elements, an additional UD element was added (the previous model contained already included 4), and a flourite element was added. Naturally, Canon claims that the new design increases contrast and resolution throughout the range, but they also make special note that it reduces secondary chromatic aberration. The minimum focusing distance has also been improved by about 6 inches. When test models become available, it will be interesting to see how these claims hold up; Canon is up against stiff competition with the Nikon counterpart, but also with 3rd party manufacturers such as Tamron, which has released its own popular (and inexpensive) lens in this range.
Independent tests of the first IS model showed that the MTF was less than ideal at 200mm, and performed poorly with the multipliers. Canon's released MTF diagrams show a marked improvement in this regard.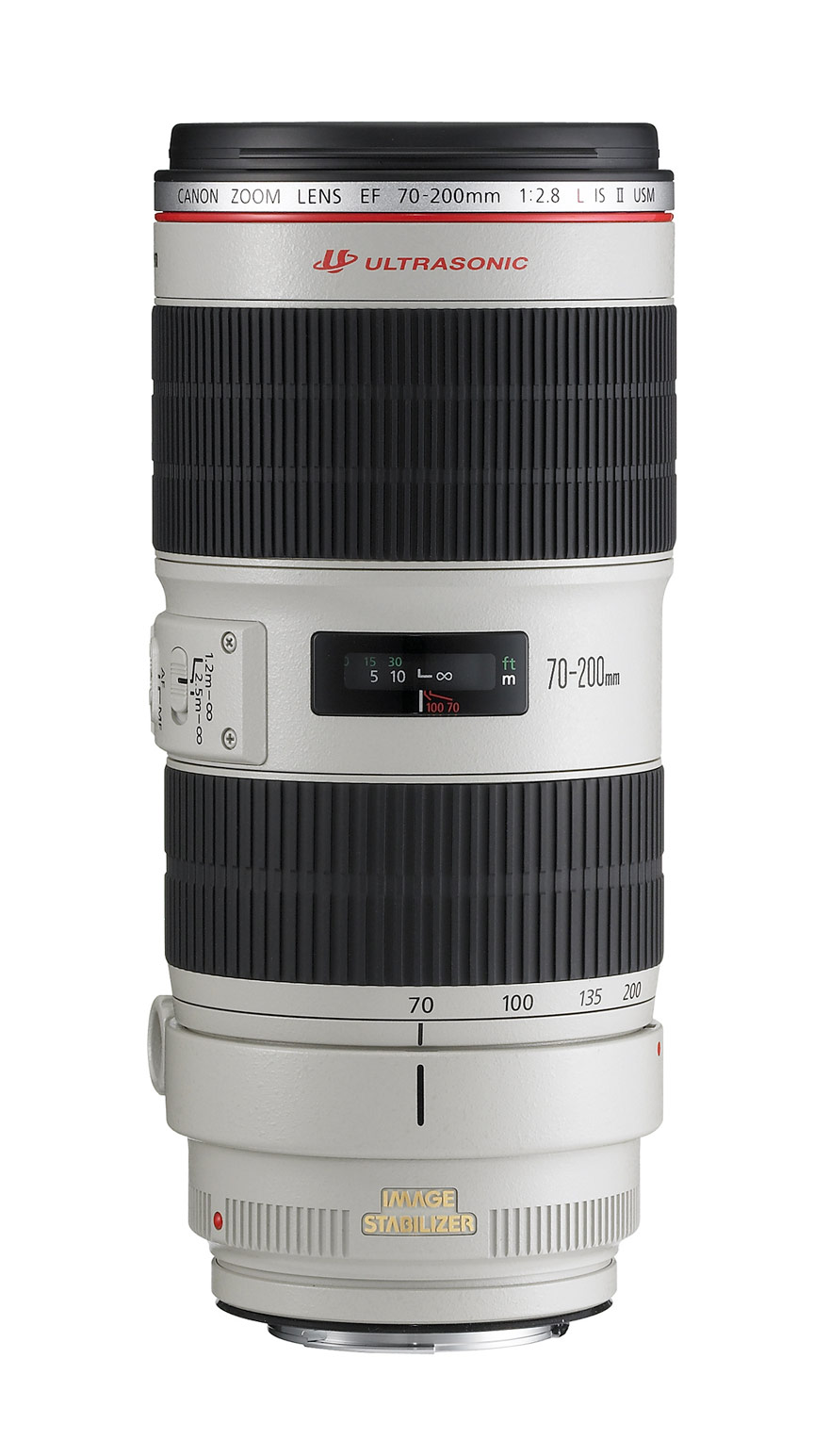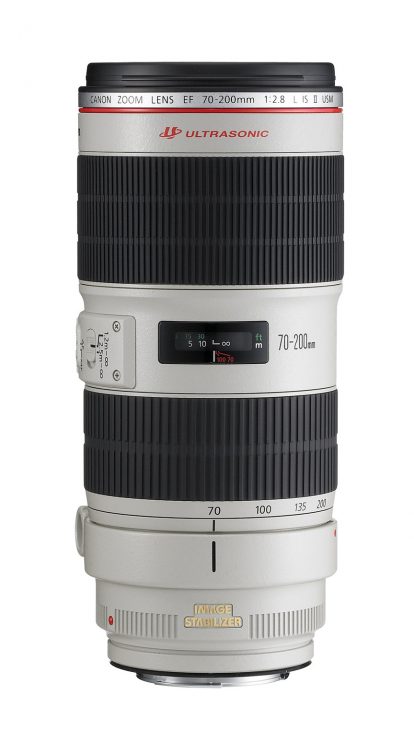 Mechanically, the lens should be faster focusing as a result of new programming, but just as importantly, the image stabilization (IS) has been improved by a full f-stop. Whereas the previous model added the equivalent of about 3 stops of stability, the new model claims 4.
Physically, the lens has also been re-enforced a bit. The barrel has been strengthened, they say, though the overall weight of the lens has only increased by 20 grams. It's not clear to me whether the weight difference is the result of housing changes or optical changes.
The biggest problem with the current model in this focal range has been consistency in production, with photographers around the net complaining about having trouble getting one of the good ones. I can only hope that this is addressed by Canon during the production of the new model, and that the new optical performance is at least as good as their 70-200 f4, which is superb (and generally superior to the f2.8).
[Updated: April 17, 2010]
Now that the new lens has been released, I've added an actual price to the side-by-side comparison table below. The price difference between the first model and the mark II is currently about $600 ($700 with rebates on the earlier lens). If you're a pro, this is probably a worthwhile cost for the improvements (especially those in resolution when used with the Canon 7D and Eos 1D Mark IV). No matter who you are, though, $2500 is a significant purchase, and before you make it you might consider one more option.
Look at the price difference between the 70-200 f2.8 and the f4. Both are "L" series lenses, with exceptional quality and performance, and both are IS lenses. The price difference? $1300 . The performance difference? ONE F-STOP. Keep in mind that the f4 IS lens is already going to be hand-holdable in more situations (by a couple of f-stops) than a typical, non-IS 70-200 f2.8 lens, assuming that your subject's motion allows it.
Is it worth $1300 to you to have one extra stop of exposure, or would you rather (on those occasions when it's necessary) temporarily bump up your ISO a stop, or add flash? For some photographers, these options are simply not viable. For those of you who CAN do it though, $1300 will buy you a really nice second lens (an ultra-wide zoom, perhaps, or a nice macro lens). Your shooting style will dictate the answer, but keep in mind that for many photographers, the new lens will be a waste of money.
NOW, for those of you who only look at tables:
| Lens Model | 70-200 f2.8 IS USM | 70-200 F2.8 IS II USM |
| --- | --- | --- |
| Price | $1850 ($1700 w/ Canon rebate) | $2499 |
| Weight | 1470g (3 lb 3.85 oz.) | 1490g (3 lb.4.55 oz.) |
| Dimensions | 3.4″ x 7.8″ / 86.2mm x 197mm | 3.5″ x 7.8″ / 88.8 x 199mm |
| Elements | 23 (18 groups) | 23 (19 groups) |
| UD Elements | 4 | 5 |
| Flourite Elements | 0 | 1 |
| Minimum Focal Distance | 1.3 meters | 1.2 meters |
| IS Performance | 3-stops | 4-stops |
| Filter Size | 77mm | 77mm |
| Lens Hood | ET-86 (Cost: $65) | ET-87 (Cost: ?) |
| Tripod Collar | Yes | Yes |
| Cool Looking White Body | Yes | Yes |
As always, comments and questions are appreciated.