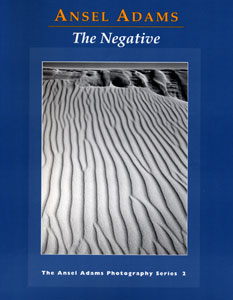 My Favorite Photography Books
Let me begin this post by acknowledging the fact that it's absurd to try to pick the 10 best photography books. There are thousands of great books out there, from a variety of different fields of photography, and it would be equally hard to pick the ten best books in any sub-field (like fashion photography, landscape photography, photojournalism, etc).
Instead, take this as 1) a list of books that have been influential to my photography or that I've found especially intriguing recently, and 2) an invitation to tell me what books would make your top ten list that are not already covered here. Maybe I'll add them to the list, and make this a best 100 or 200 or…
My thought on photography books is this: If buying a $30 book can help me get the kind of results that I expect from my $5000 camera, then it would be a waste of money NOT to buy the book. There is nothing that gets me motivated and inspired like a good photography book.
Yes, my first list item is actually 3 books. Adams, though, is undoubtedly one of the true masters of black and white photography, and this set of three books contain an unmatched wealth of information about large format film photography. Anyone who loves photography really should read these books, and of course, the photos are stunning.
As a sophomore in high school, I saw an Ansel Adams/Edward Weston exhibition at a large gallery at the University of Washington, and it completely changed my perception of what good black and white photography is. I eventually tracked down these three books at a local library, and my photography has never been the same (though I still have a long, long way to go).
Joe is one of those photographers who has published photos in just about every reputable magazine that existed in the late 20th Century, and his work is consistently amazing. Not only does this book provide inspiration, it provides technical details and theory to go along with it. The author's work is primarily location portraiture (in the traditional of staged-journalism), and I can't think of anyone else who does this style of work as well.
If you're interested in Off-Camera flash photography (ie, a Strobist), this book is a "must have".
For portrait, fashion, and wedding photographers… well, you probably already have this book. This is the definitive work on the subject of skin tone and texture in modern photography. The book includes everything from camera and digital darkroom calibration to lighting information to Photoshop procedures and presets (and a lot more).
For those of you who take the time to read and understand the Ansel Adams books mentioned previously, you'll notice that they're written with large format view cameras in mind, with sheets of film that can be individually processed, etc. The techniques can be difficult to translate to medium format and 35mm use.
While I was studying at the Ohio University School of Visual Communication, I ran across this book, written by an instructor there (Carson Graves) and featuring photos by some of my other instructors (Terry Eiler) … so I picked up a copy, and I'm glad that I did. This book has made a tremendous difference in my understanding of the Zone system, and how to apply it to 35mm work.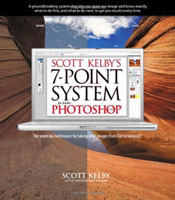 There are dozens of Photoshop books out there, but this one grabbed me because it lays out a very nice efficient procedure (or at least, set of procedures) that reliably produce great results. It's aimed at landscape and fine art photographers more than portrait/fashion shooters.  It's a few years old, but it's still pretty applicable to Photoshop CS5.
Scott Kelby, of course, is the founder of KelbyTraining and is the editor in chief of Photoshop magazine and head of the NAPP (National Association of Photoshop Professionals).
I grew up in the Rocky Mountains of Montana, the Cascades and Olympics of Washington, and the Alps of Austria. I've always had a fascination with the rugged forms and dramatic light found in mountains, and a great respect for the amount of work that it sometimes requires to work in there. I was lucky to find Rowell's book at my local library while I was in high school, and am still amazed by the images that he was able to capture (in color) before HDR was a possibility and before photos were regularly "enhanced" during digital processing.
I believe that this book is now out of print, but he has several more recent books that are equally worth tracking down, if not more so.
When I was 16 years old and an exchange student in Austria, my host family had a copy of this book on their coffee table. I already considered myself a photographer, but I spent hours and hours poring over the pages of this book, amazed by the colors and patterns of the Utah landscape, and how masterfully they were captured by Muench. This was one of the books that taught me how important quality of light is to making a striking photograph, and how beautiful simple curves and forms can be when seen in the proper light.
This is another necessity for the Strobist. Joe McNally is a master of small flash photography (and large flash for that matter), and the instruction and inspiration that he provides in this book is well worth the modest price.
This is a classic, and rightly so. There are very few authors who can explain the technical details of exposure with such clarity as Bryan, AND create photographs that are beautiful enough that you want to believe him.  If you're a beginner (at least in the technical aspects of the game) and are looking for a solid foundation to build from, this is the place to start.
Back in the 1990s, when I still had a wet darkroom and Kodak Technical Pan film was still manufactured, there were also numerous sources of inspiration and technique for those of us who love black & white photography. Now that digital has taken over, very few new photographers are working in black and white, and many of my old favorites (Camera & Darkroom) are gone.
B&W Magazine, though, is an oasis in a black and white desert. They regularly publish beautiful new black and white photography, while continuing to pay homage to great artists of the past. If you enjoy black and white as an art form, this magazine is a constant treat; do yourself a favor and subscribe.