Over the past several years, the use of creative, off-camera flash among photographers has exploded, fueled in part by camera manufacturers' implementation of built-in wireless flash control. With the increased demand, the number of flash choices has also grown.  Beyond the obvious options from Canon, there are a variety of other models available from well known brands, as well as some good options from lesser known brands. As usual, your best choice will depend heavily on your shooting style and specific needs. While Canon's 580ex II offers modern features like high-speed sync (HSS) and wireless eTTL capabilities, there are now numerous competitors offering models with very similar functionality, as well as less expensive models with limited features. Below, I'll compare some of the strongest offerings currently available.
Wireless TTL Choices
Many photographers, especially those working in rapidly changing lighting situations, enjoy working with automatic TTL flash. TTL stands for "through the lens", referring to the fact that the flash output is metered through the lens in real-time during the exposure. When the light meter determines that the scene has received enough light from the flash, it sends a signal to the flash through the hot-shoe to cut the power. In many modern flashes, the communication between the flash and camera can also occur wirelessly, via a series of visible light pre-flashes or infra-red (IR) light. Though this system works well in many situations, it requires line-of-sight between the flash and camera, and it is unreliable in bright daylight.
All of the following flashes are compatible with Canon's eTTL II flash metering system, and while all of the flashes listed are ALSO compatible with Canon's wireless eTTL triggering system, not all eTTL flashes are.
Canon 430ex II
Canon 580ex II
Sigma EF-610
DG Super
Metz 58 AF-2
Nissin Di866
Mark II
Yongnuo
YN-565 EX
Price

$299.00
$
$119.99
$249.95
Guide Number
141 ft / 43 m
(ISO 100, 105mm)
190 ft / 58 m
(ISO 100, 105mm)
200 ft / 61 m
(ISO 100, 105mm)
190 ft / 58 m
(ISO 100, 105mm)
198 ft / 60 m
(ISO 100, 105mm)
190 ft / 58 m
(ISO 100, 105mm)
Manual Power Range
1/1 to 1/64 , 6 f-stops
(in 1/3rd stops)
1/1 to 1/128 , 7 f-stops
(in 1/3rd stops)
1/1 to 1/128th
1/1 to 1/256th, 8 f-stops
1/1 to 1/128th
1/1 to 1/128 , 7 f-stops
(in 1/3rd stops)
Optical Slave
No
No
Yes
Yes
Yes
Yes
Wireless eTTL Master
No
Yes
Yes
Yes
Yes
No
Wireless eTTL Slave
Yes
Yes
Yes
Yes
Yes
Yes
High-Speed Sync
Yes
Yes
Yes
Yes (but not as wireless Master)
Yes
No
Recycle Time at Full Power
3.7 sec (alkaline)
2 sec (NiMh)
6 sec. (alkaline)
7 sec. (alkaline)
5 sec. (alkaline)
5.5 sec (alkaline)
3 sec. (alkaline)

Batteries
4 AA
4 AA
4 AA
4 AA
4 AA
4 AA
Battery Life ( Full Power Flashes, Alkaline Batteries)
200 flashes
100 flashes
approx. 120
180 flashes
150 Flashes
Unavailable
External Power Pack Socket
No
Yes
No
Yes
Yes
Yes
Foot Material
Metal
Metal
Plastic
Metal
Metal
Metal
Sockets
No
Yes, PC
No
USB
PC, USB
PC
Zoom Range
24-105mm
24-105mm
24-105mm
24-105mm
24-105mm
24-105mm
Built In / Included Accessories
Flip-down Wide-
Angle Diffuser
Flip-down Wide-
Angle Diffuser,
Fill Card
Flip-down Wide-
Angle Diffuser,
Fill Card
Flip-down Wide-
Angle Diffuser,
Fill Card
Flip-down Wide-
Angle Diffuser,
Fill Card
Flip-down Wide-
Angle Diffuser,
Fill Card
Dust / Water Resistant
No
Yes
No
No
No
No
Weight
11.6 oz / 330 g
(no batteries)
13.2 oz / 375 g
(no batteries)
11.6 oz. / 330g
(no batteries)
Unavailable
13.3 oz. / 380g
(no batteries)
13.3 oz. / 380g
(no batteries)
.
Canon's 580ex II is the standard by which all other flashes for Canon are measured. Of all the flashes mentioned here, the 580ex II has the highest build quality, including dust and weather sealing. However, it does not lead the group in every category.
Canon's 430ex II offers much of the functionality of the 580ex II, but is not quite as powerful, can't act as control module for wireless eTTL, and doesn't offer connections for external power supplies or flash sync cords.
Sigma's offering, the EF-610 DG Super (not to be confused with the ST model), is a moderately priced, fully featured flash from a respected Japanese company. The Sigma leads the pack in power output, with a guide-number of 61 m. The build quality of the flash lags a little behind the others, unfortunately, particularly the plastic hot-shoe foot. While it does offer high-speed sync and wireless eTTL, it lacks the ability to use an external power pack, and it doesn't have a sync-socket.
The only European flash in the lot, the Metz 58 AF-2 is an impressive piece of equipment. The Metz has an 8 full-stop power range, from full power down to 1/256th! Unfortunately, the flash lacks a sync-socket. It does, however, have a secondary, forward facing flash-head  for fill-flash when the main head is being bounced, and a USB port for installing firmware update. The Metz 50 AF-1 offers the same features in a smaller package, for nearly $200 less.
Nissin's Di866 Mark II is perhaps the best all-around flash in the group (after the 580ex). Though it doesn't lead in any particular category, it matches the 580ex II in nearly every regard, and has sync and battery-pack sockets.
Yongnuo is a relatively new player in the flash game, but they have quickly earned a strong reputation for listening to the needs of their customers and designing low-cost, reliable strobes. The Yongnuo YN-565EX is flagship of their new TTL line of flashes (they got into the business by building low-cost, manual controlled flashes for "strobists"). The strobe is powerful, can be triggered by wireless eTTL (though can't be a command module), has a sync-socket and an external power-pack jack, and costs well under $200. Unfortunately, it does not have high-speed sync.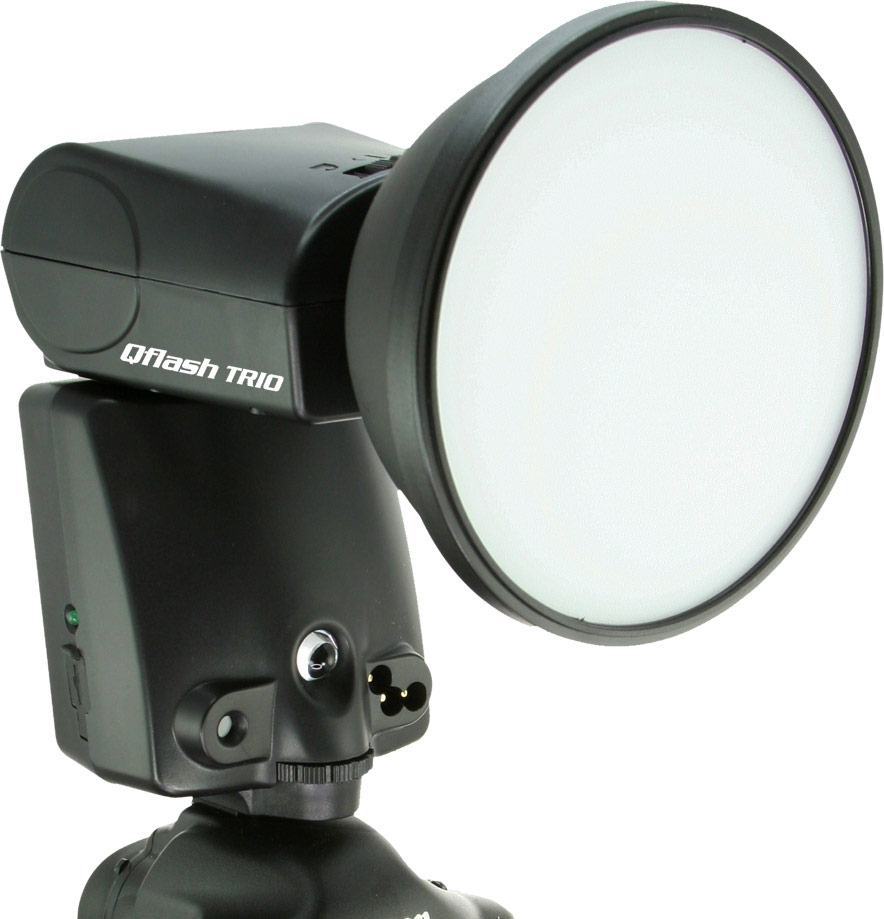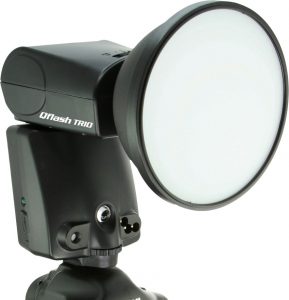 The Quantum QF8C is almost in another class of equipment (in price and power), but I'd be remiss if I didn't at least mention it here.  If you're a serious flash photographer, Quantum is undoubtedly a familiar name to you already; they are renown for their battery packs as much as they are for their flashes. Like the other speedlights mentioned here, the QF8C can be slipped onto your hot shoe and and shot in TTL mode (with high speed sync), but with dramatically higher power output, and without the long recycle times. This is due to the fact that the QF8C is, in essence,  a small studio-strobe head which requires a (separate) Quantum power-pack to operate. Off-camera, the system uses a built-in radio triggering system that retains eTTL metering, but it doesn't respond to Canon's IR/pre-flash system, so it is more difficult to integrate into a mixed-brand flash setup. Quantum is also unique in this group because it's American made. Unfortunately, a flash, battery-pack, and radio trigger system will cost at least $1800.
TTL, But Not Native Wireless
[I]f you don't plan on using the optical-wireless eTTL system to trigger your flashes, additional options are available. If you use the
PocketWizard
mini system, or the Chinese wireless eTTL radio triggers (like the
Pixel King
), then you can get eTTL performance without worrying about line-of-sight to your flashes. They will not work with RadioPopper PXs, as the PX system relies on the wireless IR receptor of the flash.
Two good examples are the Sigma EF-610 DG ST and the Yongnuo YN-468II. The Sigma EF-610 DG ST is similar to the Super, mentioned above, but does not have wireless eTTL capabilities or high-speed sync. For some reason, there's also very minimal control in manual mode, with only full and 1/16th power available. However, as an eTTL flash, it's powerful and relatively inexpensive. The Yongnuo is even less expensive, at merely $100 and offers better manual control, though it also lacks HSS. The Bower SFD728C outdoes both of them: it's a mere $60 and offers NO manual control. I can't truly recommend it as an option for professional use, but if you need to light a very large area or overpower the sun, you could purchase almost 8 of these for the price of a Canon 580ex II, and radio eTTL triggers would still give you automatic control, in theory, and they might be fun to play with. I have not yet tested them.
Deciding Factors
With all of these options, it can be hard to decide which unit to buy. To narrow down your options, consider these factors:
1. How do you plan to trigger your flash?
If you're only going to use the flash in the hot-shoe on your camera, or if you're using a hot-shoe based radio eTTL triggering system, then any of these flashes should work.
If you use wireless eTTL controlled by your camera's flash or a Canon control module, then make sure that you get a wireless-compatible flash from the first table (or similar).
If you sometimes use dumb radio triggers (like classic PocketWizards) or other triggers that require a PC socket, make sure that you get a flash with a sync port. Otherwise, you can ignore all discussion of sync / PC ports.
If you're setting up flashes in a studio or other indoor, well controlled location (ie, you're the only one taking pictures), then getting a flash with an optical slave trigger is a good idea. Any flash of light will trigger an optical slave (usually used in manual mode). This is handy if you don't have enough radio triggers to go around.
2. Power Needs
Perhaps it goes without saying that if you need a stronger flash, you should look for one with a higher guide number. This holds true if you're working at a long distance from your subject or working in bright light and using the flash as a key light.
If you need a powerful flash that shoots rapidly in succession, then it makes sense to get a flash with a power-pack connector. Power packs allow your flash to recycle much faster than batteries; often there is no delay at all.
If you shoot events with flash, particularly at full power, and need extended battery life, it's also a good idea to get a power pack and compatible flash.
If you usually shoot at 1/2 or 1/4 power or less (which allows rapid shooting with standard battery power)  OR  don't shoot rapidly with flash at all, and you can take the time to change your batteries if necessary during an event, then you don't need to worry about buying a flash with a power-pack jack.
3. High Speed Sync (HSS)
If you're shooting action with ambient light with a shutter speed beyond your camera's fastest sync speed but want fill flash, look for a flash with high-speed sync.
If you're shooting in the dark with flash, HSS is not necessary; the duration of the flash becomes the effective shutter speed.
There may be additional features that will be important to you, but these should provide a practical starting point for narrowing down the field.  As usual, please let me know if you have any questions, and post any comments that come up below… I'm always interested in hearing your thoughts on the subject!