Canon T4i : Touchscreen SLR
This morning, Canon announced the new EOS T4i, the latest iteration of the popular "Rebel" line of SLRs. Probably the most striking feature of the new camera is its touchscreen rear LCD, which offers smartphone-like navigation of menus and image browsing, as well as control of focusing points while shooting video or stills with live-view.
But the touchscreen is not all that's new. The autofocus system has been improved, for both video and photos. The new AF system uses 9 focusing point, but now all 9 of them are cross-type (like the 60D), while only one was cross-type in the T3i. More interesting, though, is the new live-view focusing system: a hybrid contrast / phase detection system that allows continuous focus while shooting video. Continuous focus has been possible with Nikon's SLRs for the past two years, but the system is slow and inaccurate. Canon's new system claims to be fast an accurate, without requiring the "hunting" of the contrast-detect systems used by Nikon and previous Canons.
Also new for video recording is a pair of microphones, allowing true stereo recording without using external microphones.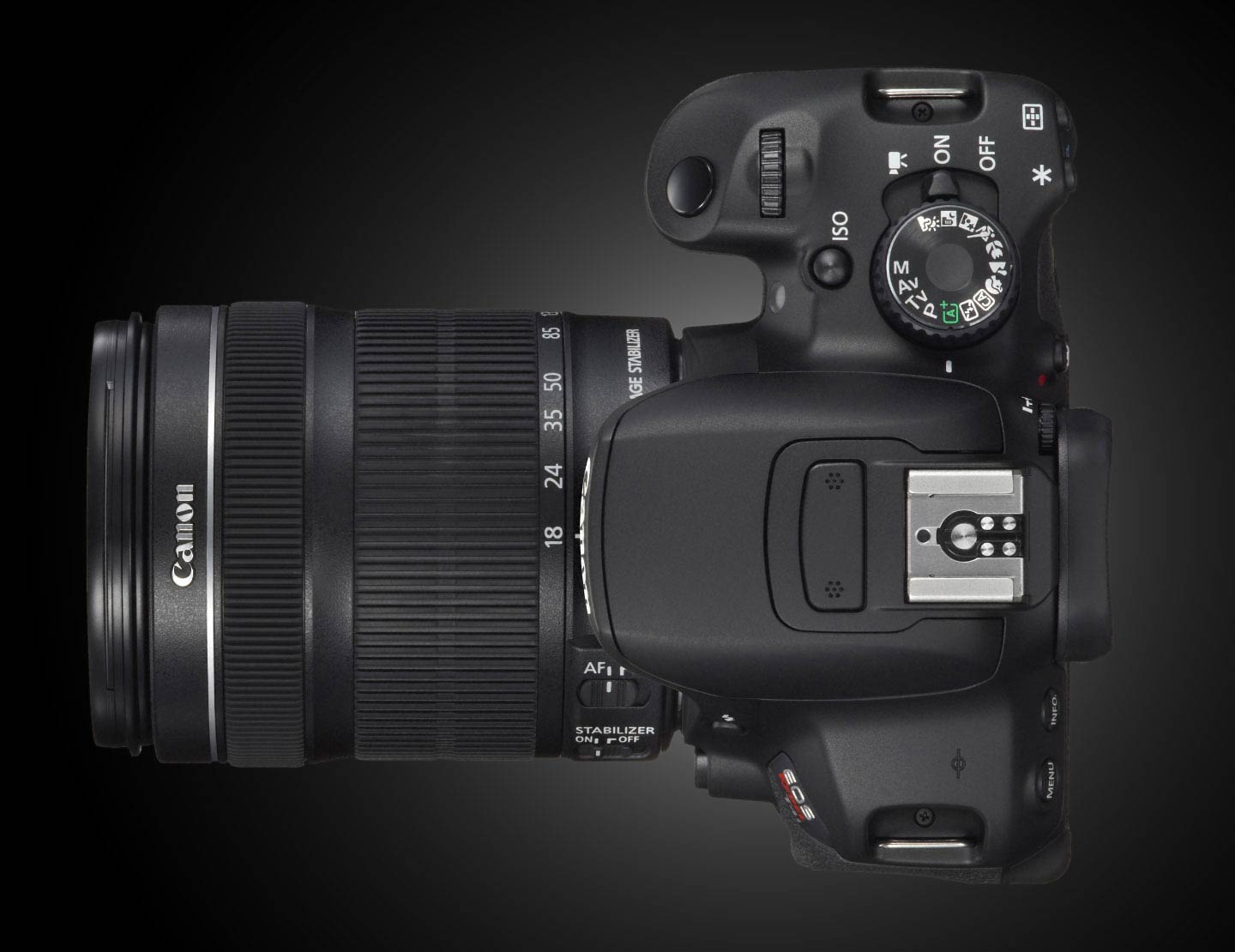 The overall speed of the camera has been improved with a Digic-5+ processor, allowing still shooting of up to 5 frames per second.
Sadly, the T4i has been saddled with the same old 18 megapixel sensor that was found years ago in the T2i. While the sensor was excellent at the time, and is still very serviceable, it is getting a little long in the tooth; I'd like to have seen a new sensor with significantly improved high-ISO performance. The camera has the same basic ISO range, 100-25600, including expanded ISO range, but while 12800 and 25600 were considered H1 and H2 on the T3i, 12800 is considered a native ISO on the T4i. This may mean that the Digic 5+ allows for superior processing of the signal from the sensor, or it may mean that Canon is trying to pad the camera's stats.
The T4i body is expected to hit store shelves by the end of June at a retail price of $849, or in a kit with the 18-55mm lens for $949 or the new 18-135 STM lens for $1199.
For further details and a comparison with the Canon T3i, check back soon.