I hope you'll forgive my wholesale copy-and-paste job, here. I received this notification from Think Tank today, but know nothing more about the products than they've given me here, except that some of them look pretty handy. So, the text below is actually courtesy of Brian at Think Tank… take it as it is, as a notification / advertisement rather than an endorsement by me. – JMG
If you'd like to receive notifications (and free gifts) when these are available, provide your email address here ; there aren't really any survey questions… don't be fooled by the name.
Our friends at Think Tank Photo just announced the impending release of four new pocket storage devices for your DSLR Batteries, Strobist Gels, and SD Cards.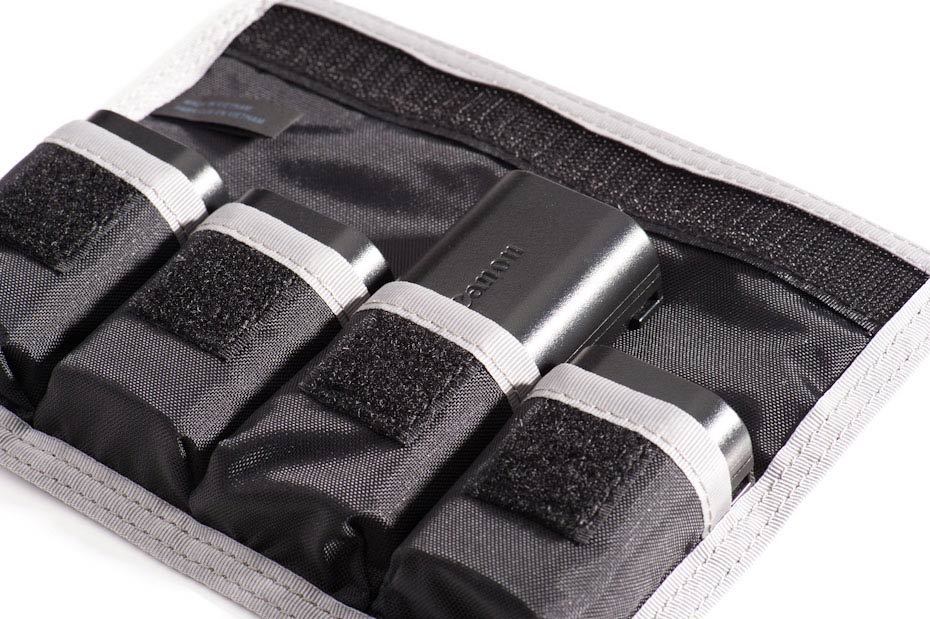 DSLR Battery Holders — The number one sin in photography is running out of power.  To help prevent that from happening, in May, Think Tank Photo will release the DSLR Battery Holder 2 and the DSLR Battery Holder 4. These slim, collapsible, compact designs secure two or four standard size camera batteries.  Features include: Compact carrier for two or four standard DSLR batteries; compresses flat when not in use, easily stored hook and loop closure with top fold design.  http://www.thinktankphoto.com/products/dslrbatteryholder2.aspx  and http://www.thinktankphoto.com/products/dslrbatteryholder4.aspx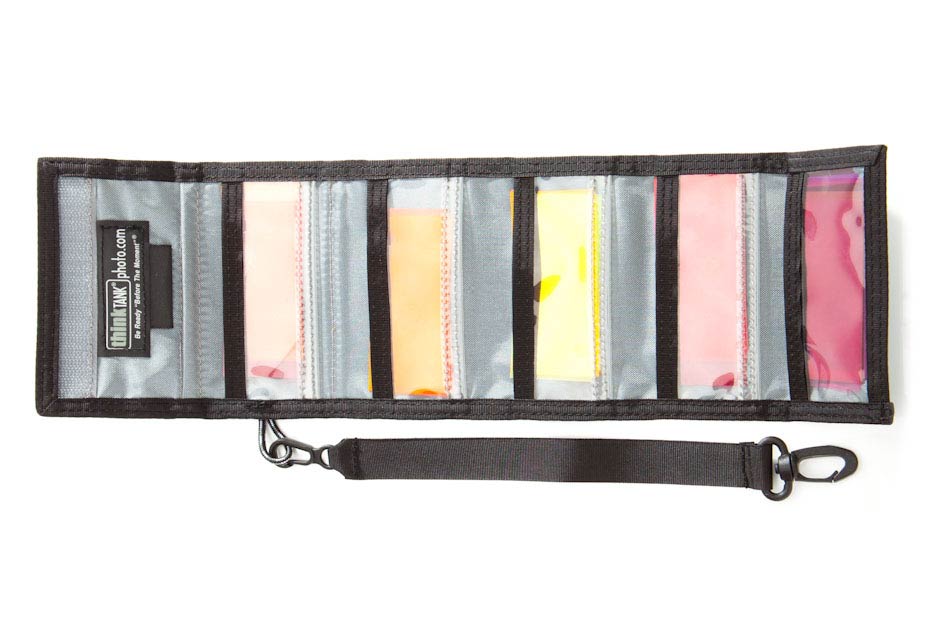 Strobe Gel Wallet — For all the Strobists out there, Think Tank Photo announces that in May it will release the Strobe Gel Wallet.   This wallet stores photography gels in a neat and organized manner and keeps them protected. The wallet minimizes clutter by folding up and stashing away in your bags, cases, or backpacks.  The five pockets have a large capacity.  This enhances the ability to store and locate gels easily instead of having them mound into one big stack.   Features include:  Clear pockets for gels make identification easy;  folds flat when not in use;  business card slot; can be tethered to any Think Tank product, clothing, or belt; hook and loop closure with fold-up design; includes tether with clips for security.  http://www.thinktankphoto.com/products/strobegelwallet.aspx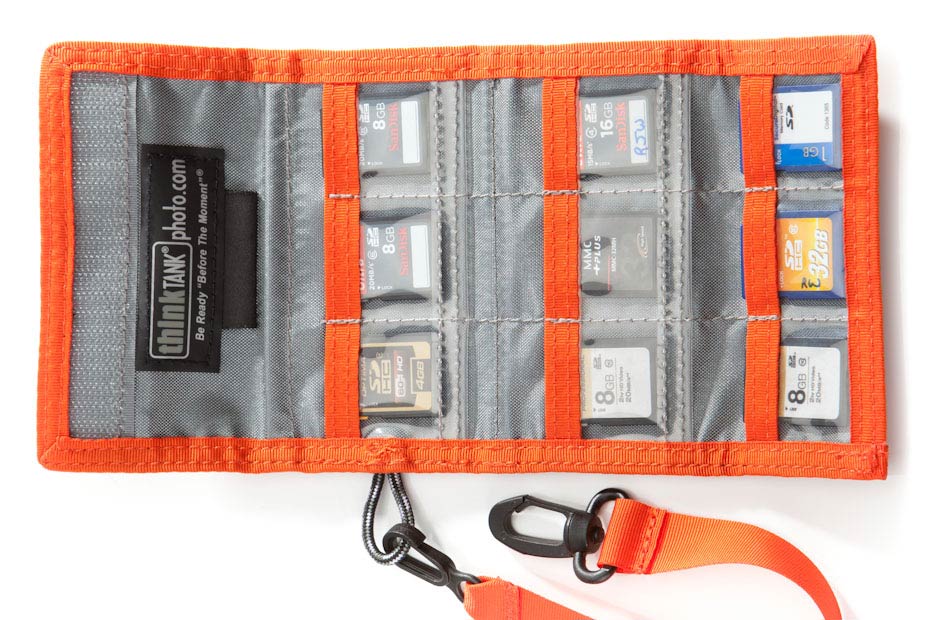 SD Pixel Pocket Rocket — In May, with the release of Think Tank Photo's SD Pixel Pocket Rocket, you will be able to keep your most important photography storage device, your SD cards, secure and organized. The SD Pixel Pocket Rocket keeps those very small but valuable SD cards safely stored in one place.  No more lost SD cards, and no more found SD cards in the bottom of the washing machine.  Additionally, it can be tethered to bags, clothing, briefcases, and backpacks for additional security.  Features include:  Compact carrier for nine SD cards; clear pockets make identification easy, folds flat when not in use; business card slot; hook and loop closure with fold-up design; tether with clips for secure attachment.  http://www.thinktankphoto.com/products/sdpixelpocketrocket.aspx