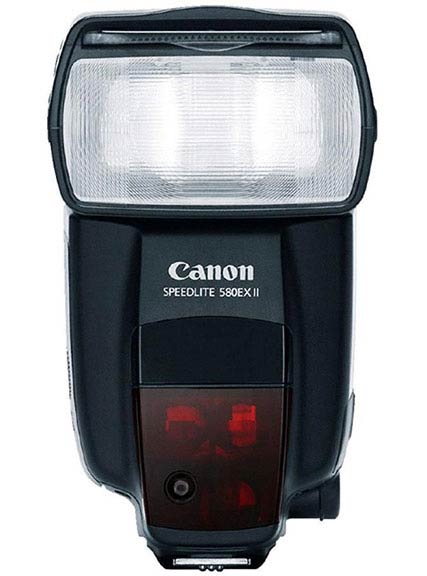 Various sources over the past few days have suggested that a new top-of-the-line Canon flash will be released next week: the Canon 590EX. It would be foolish to believe every rumor that I read on the internet, but this one seems to have some plausibility. Details are still sketchy, but the most groundbreaking new feature would be built-in radio for wireless eTTL triggering. Radio-based triggering would cure the line-of-sight problems with the current infrared (IR) based eTTL system, and would be able to potentially increase the triggering range dramatically.
It will be interesting to see how Canon handles the triggering module. If the flash is released along with the next EOS 5D model, as is expected, it's possible that the camera will have built-in radio triggering. Canon will almost certainly have to release a triggering module for other cameras, however… unless they've partnered with PocketWizard or another large manufacturer of radio triggers and the flashes are compatible. It is too optimistic, no doubt, to hope that Canon would, through an open platform, allow the firmware of their flashes to be upgraded to support compatibility with any trigger manufacturer who wishes to support these new flashes.
Though Canon's 580EX II is no slouch, general consensus in the photographic community is that the Nikon CLS as a whole is superior to Canon's. However, the recently released Nikon SB-910 did not include radio-based iTTL, leaving the door open for Canon to begin challenging Nikon's claim to the throne.