If you're like me and seem to be engaged in a constant search for the perfect camera bag, you may be interested in the two new offerings from Think Tank Photo: a pilot-style roller bag for frequent travelers called the "Airport Navigator" and a messenger bag styled camera case called the "City Walker".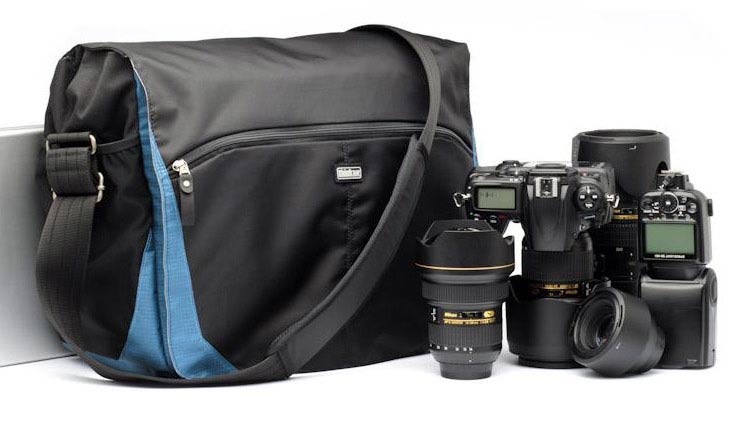 The Think Tank CityWalker line (above) consists of a trio of messenger bags, available with blue or black trim, designated the CityWalker 10, 20, and 30. All are constructed with the high quality craftsmanship and materials that we've come to expect from Think Tank, and are designed with a pocket for an iPad or similar tablet. According to the official press release, the CityWalker 10 is designed to hold an SLR with a mid-size zoom lens attached, plus another small lens or two and flash, while the CityWalker 20 can hold an SLR with a large zoom lens attached (70-200 f/2.8, for example), plus a couple other lenses, and a flash or two. The CityWalker 30 will apparently hold an equally large SLR and lens, plus perhaps 4 more lenses, flash equipment, and a 15″ laptop. The models will cost about $125, $140, and $160, respectively.
Think Tank already has five very popular "Airport" series roller bags, variously sized to meet international and American domestic carry-on standards, but the new model, the Navigator, is designed to be more compact and accessible. Gear can be reached through the large front flap, as usual, but you can also grab it through the top flap of the case, which is particularly handy if you want to access your gear during the flight without removing the entire case from the overhead bins.
The Navigator is compact (and the least expensive of the "Airport" roller line), but can still hold two full size SLR bodies, up to 6 additional lenses (or flash equipment), a 15″ laptop, and the side pockets are large enough to hold additional speedlites, filters, extension tubes, or other small accessories.  The Navigator will be available for about $235. It also has a padded shoulder strap for use once you reach your destination.
I happen to think that this is a great size for a camera bag: big enough to hold the important gear, but not too large to carry around over rough ground. However, I'm so accustomed to carrying my equipment in a backpack, it would be hard for me to pass over the TakeOff roller/backpack in favor of the Navigator. Hard choice.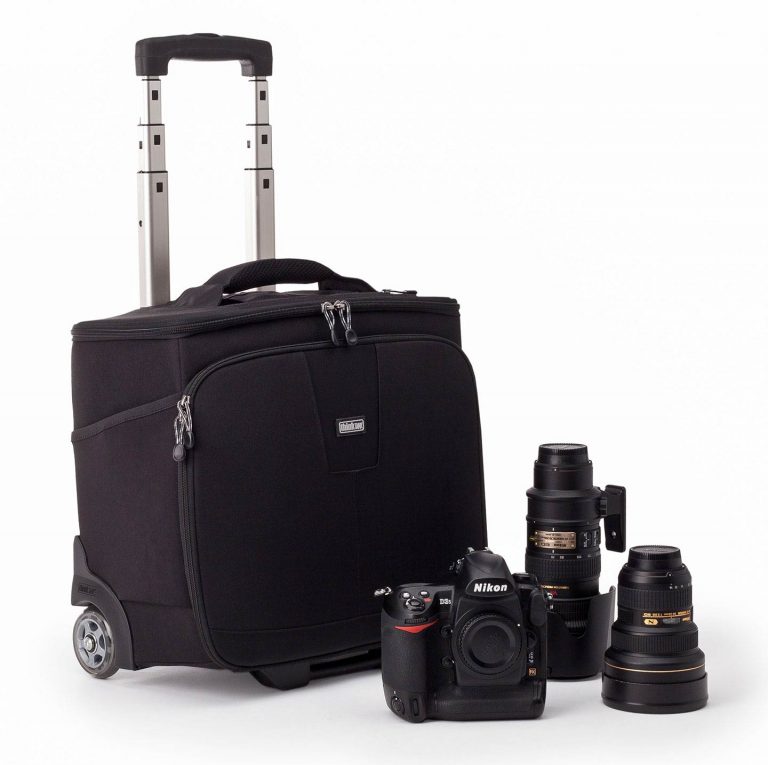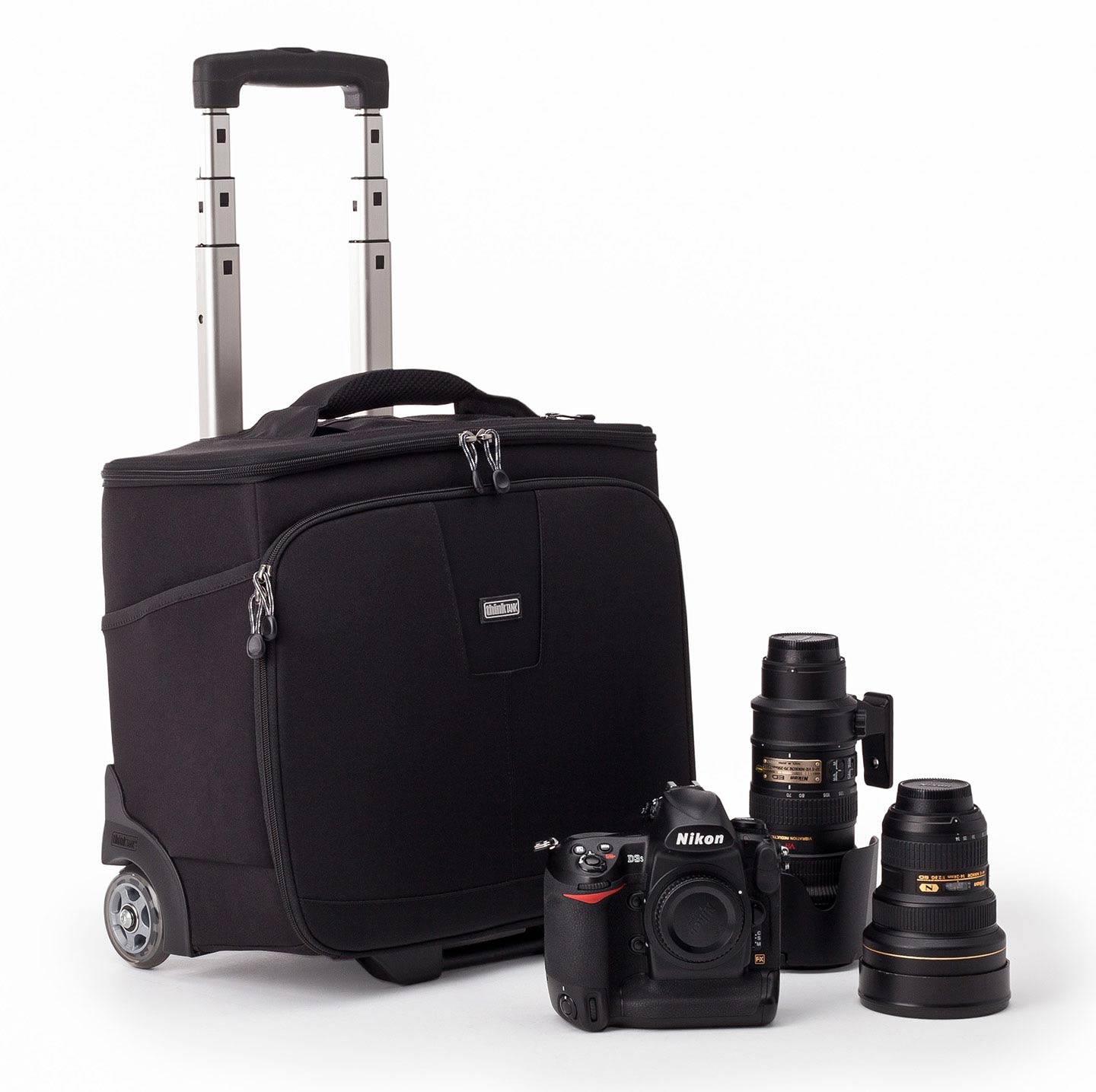 As usual, I'd like to mention that Light & Matter is an advertising affiliate with Think Tank Photo. However, my reviews of their products remain as honest and unbiased as possible, and I would never promote a product that I didn't truly believe to be worthy. Finally, if you place your order for a Think Tank Product after clicking through one of our links, you'll receive a free gift from them.