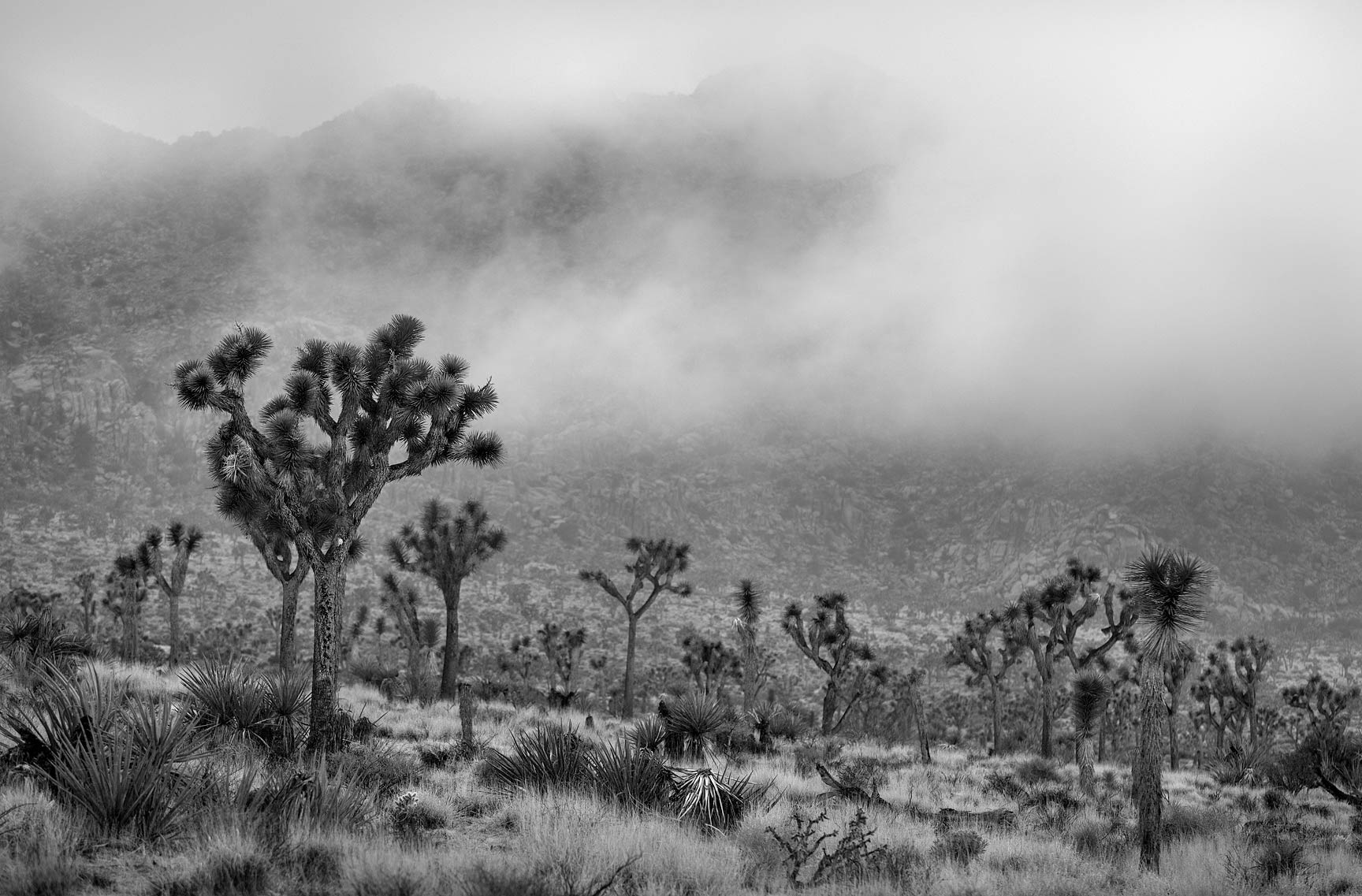 As many of you know, I've spent the past couple of years living in Florida. In recent months, though, I've decided to give up the sun and warm weather and return to the Pacific Northwest. Consequently, in late January I found myself planning a drive from Sarasota, FL to Seattle, WA.
To avoid as much of the nasty winter weather as possible, I decided to take the southern route across the nation: across the panhandle of Florida and along the Gulf Coast of Alabama, Mississippi, and Louisiana, and then across Texas and the Southwest, and finally north through the Pacific coast states.
Unfortunately, it couldn't really be a photography trip. I did have a deadline to get to WA, and more importantly, I had a car loaded down with many of my most valued personal belongings, so I didn't want to leave my car alone for too long… I've had my cameras stolen from the car once, and that was enough.
So, I didn't stop at all, except for gas. On the first day of my trip, I made it to Lake Charles, LA, where I spent a comfortable night at a cheap motel. The lowlands, mangrove swamps and river deltas were very enticing, but I didn't stop to photograph them. I suppose I realized that if I stopped once, then I'd want to stop every time I saw something worth photographing, and the drive would take me weeks.
I left as the sun was rising the next morning, and drove across Texas. Texas was a pleasant surprise; there was a fair amount of variety in the scenery, from scrubby farmland and cotton fields to vineyard covered hills and the cowboy-movie-set plains as I neared New Mexico. It was getting late in the afternoon when I finally left the state, but I decided to push on across New Mexico, too, and eventually stopped in Deming for the night. I've always loved New Mexico, and as the sun started setting over the jagged hills, I finally stopped the car on the side of the freeway to take a few pictures.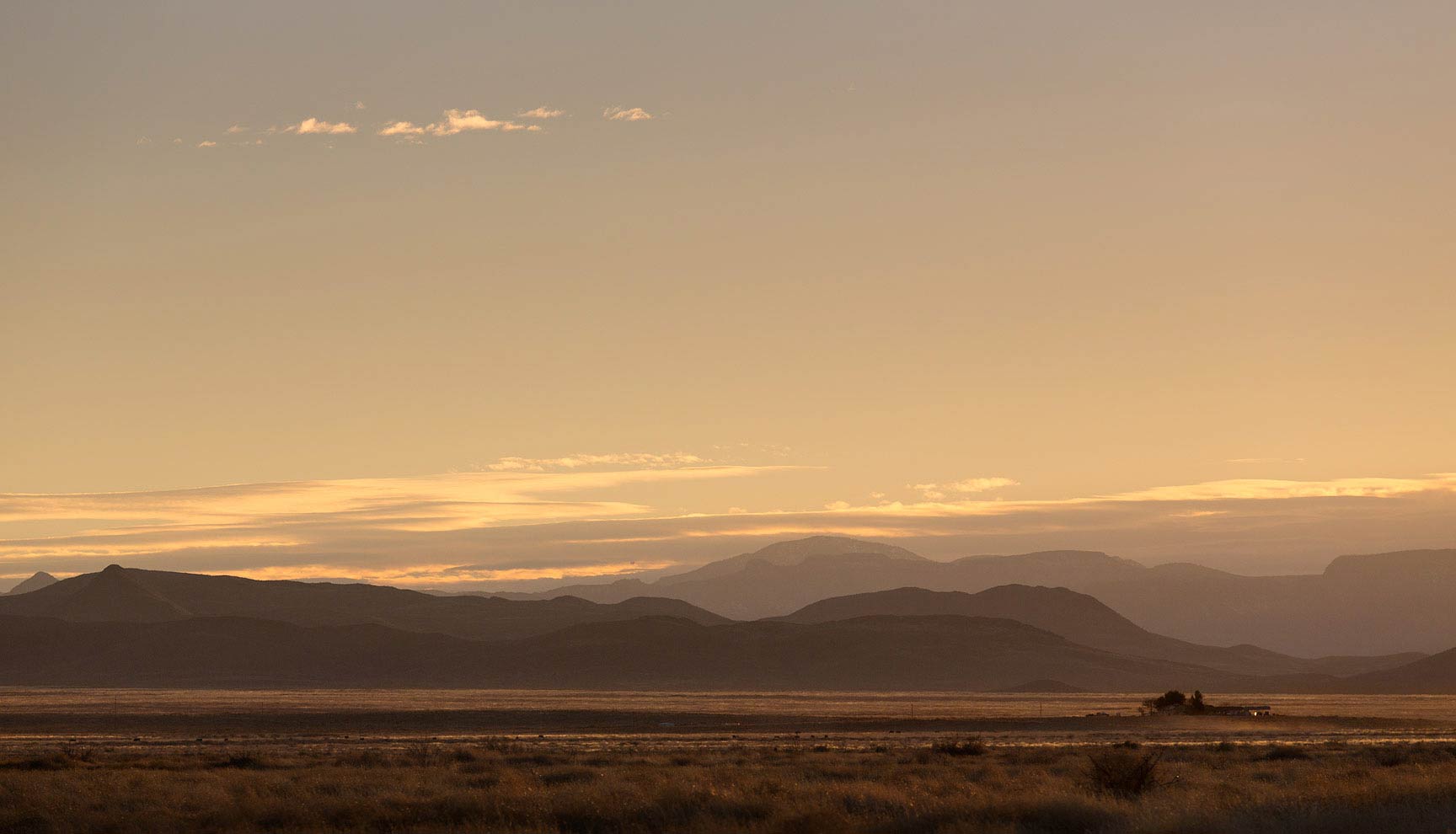 They weren't good pictures, but I took them anyway… and that did the trick. For the rest of the evening, while the sky darkened, I wanted to stop and take pictures, but I drove on. I experimented, briefly, with taking pictures through my window as I drove, which, needless to say, was a bad idea.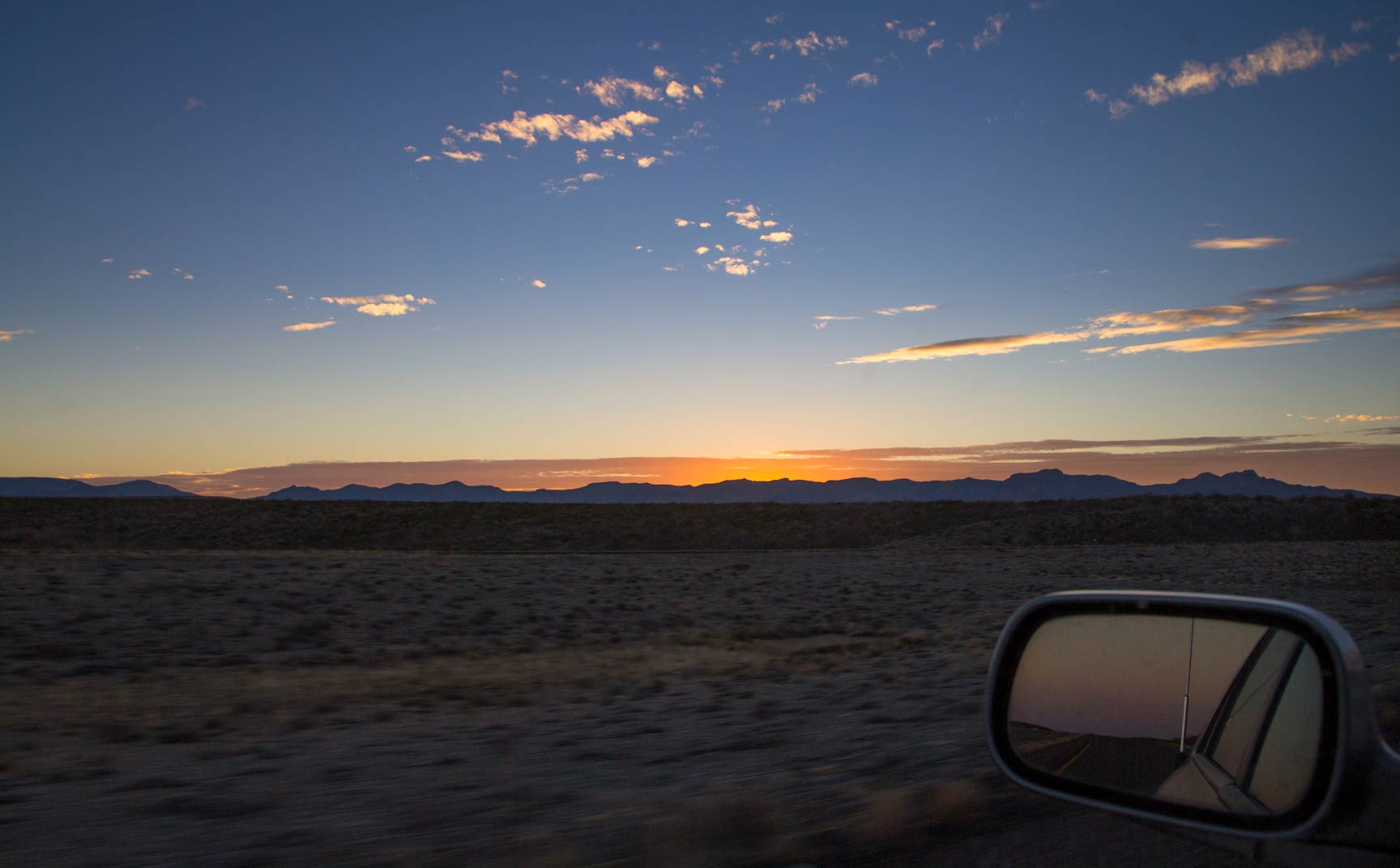 Before dawn the next morning, I started driving again, but I still wanted to stop and take pictures. Just before I crossed the border into Arizona, I stopped again and watched the sunrise on the mountains and took a few more photos. There were some trains nearby, which seemed particularly fitting for the Western landscape. I would have told you that I stopped for about 10 minutes, but the timestamps on my images prove that I stopped for about 46 minutes. Either way, I felt that I'd lost quite a bit of time, and set forth again.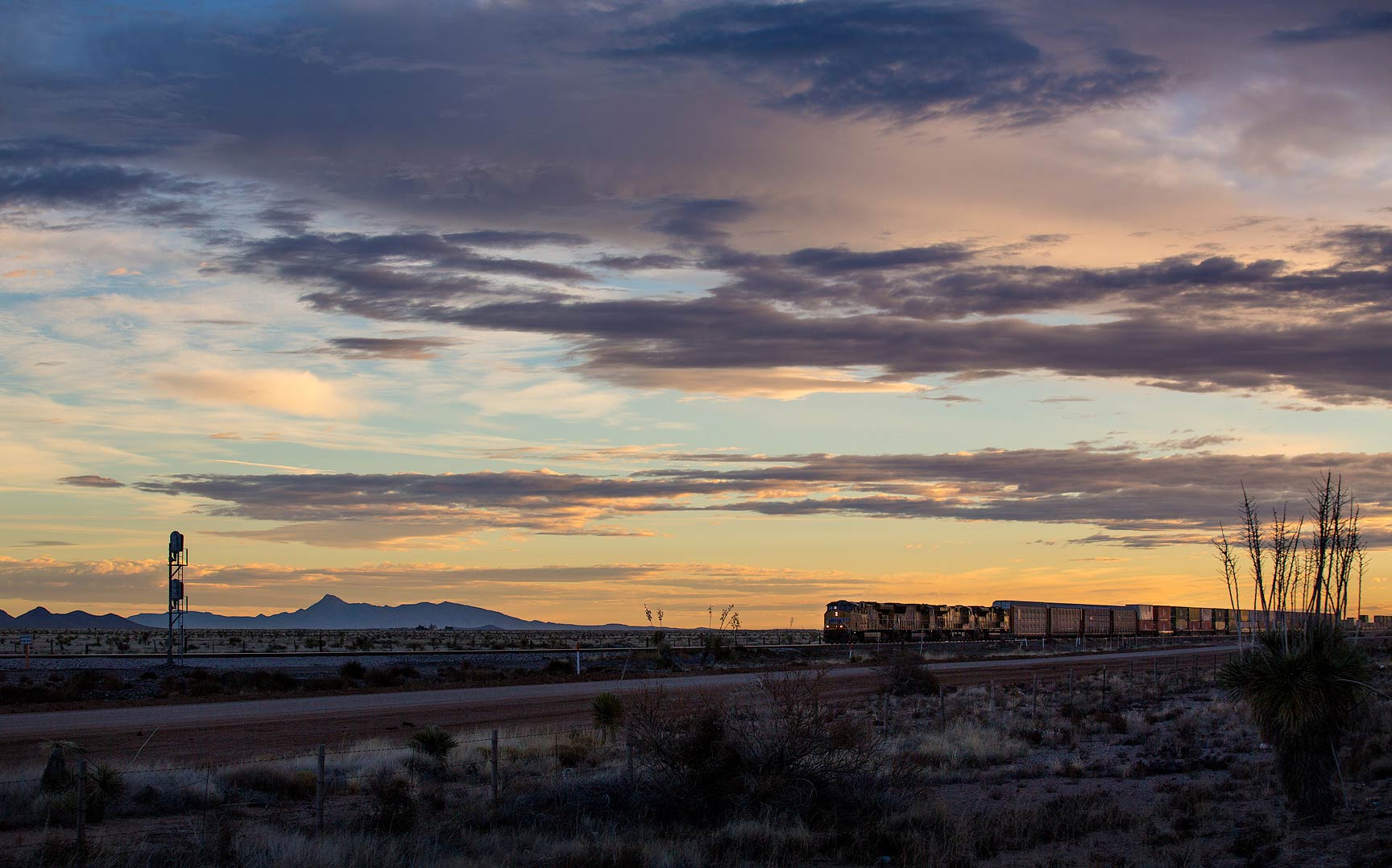 My drive that day would take me across the remainder of New Mexico and Arizona and up into California. I had always wanted to see Joshua Tree National Park, and it's southern gate was just off the freeway, so I decided again that it wouldn't hurt to pass through the park… and maybe stop and take a couple of pictures. As I entered California in the mid-afternoon (after passing through a few border-crossings that were more heavily guarded than our Canadian border), the weather started to turn. Mist and low clouds rolled in, accompanied by a light drizzle.

My windshield wipers, though relatively new, had a very different opinion than me about the best way to deal with this rain. My idea was for the blade to make a single, clean stroke across the glass and be done with it, whereas the wipers favored the idea of pushing the water off with the down-stroke, but then pulling most of it back up again on the upstroke for the purposes of additional recreation. As I drove into the hills of Joshua Tree, the clouds drooped lower and lower, and finally, I was among them, and the trees receded into the heavy mist.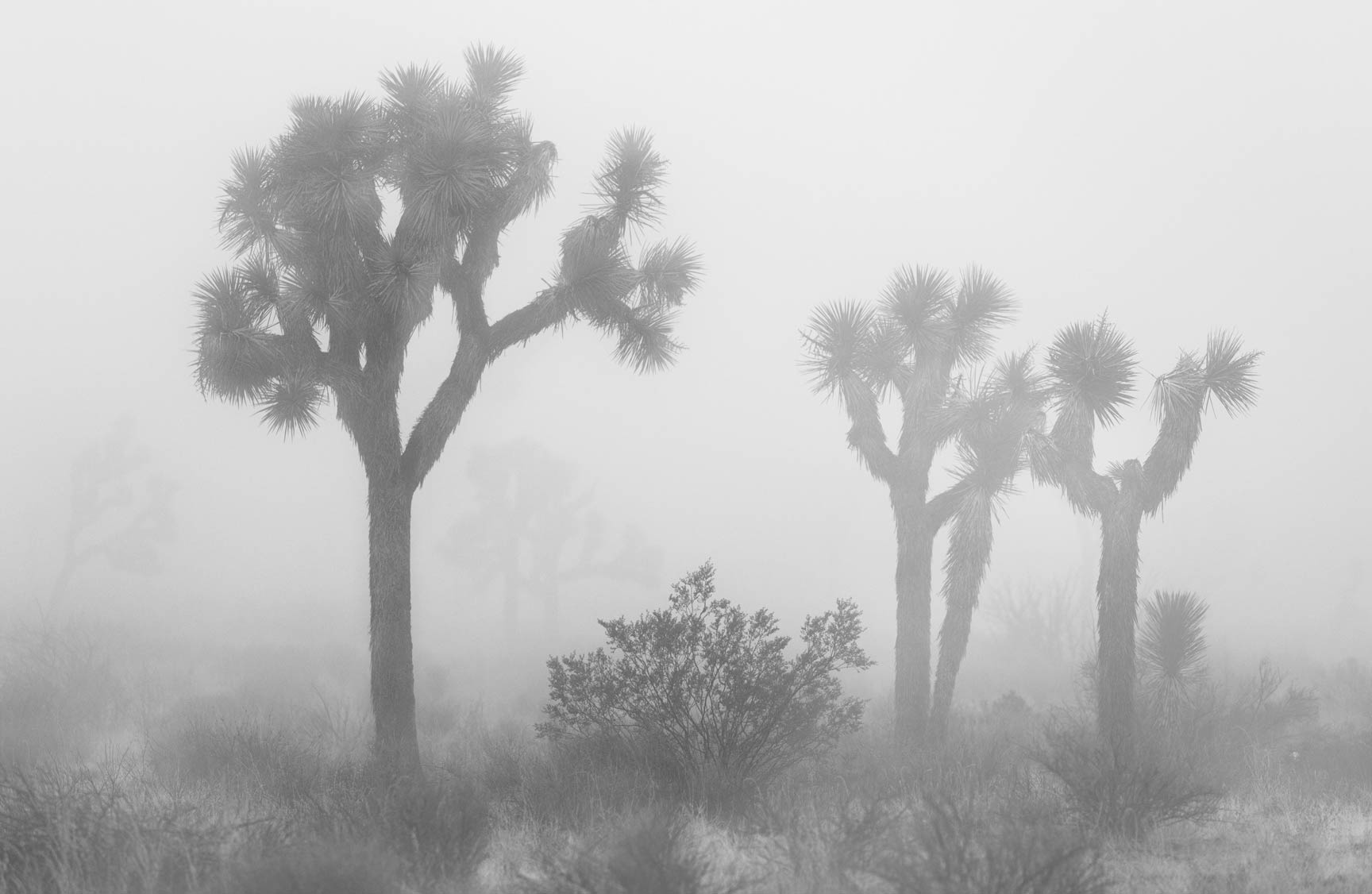 I did stop to take a few photos, but with the low visibility and water on my equipment, I didn't spend as much time as I'd have liked. As I left the park, I dropped out of the clouds but into a heavier rain. As the day grew late, the rain and darkness coupled with my recalcitrant wipers made driving a tense business. Having exited through the north side of the park, my GPS unit guided me through a variety of empty highways and small towns, and I passed Bakersfield before I finally joined up with I-5, which would take me north into Seattle.  I stopped a little early for the night in a town called Kettleman City, not far south of Fresno.
On my final day of driving, I did not stop to take any photos, though the scenery was gorgeous. I was tired of being in the car, and wanted to get the drive over with, and I recognized that if there were any dilly-dally on this day, I wouldn't reach WA at all, and I'd have to spend another night on the road… perhaps in Oregon. The weather was nice again, though, until I reached the Oregon border, at which point it started to snow. The snow turned to rain as I reached lower altitudes, but continued almost until I crossed the Columbia River into Washington, at which point it (amazingly) dried up for the rest of the trip. I arrived safely at my sister's house at about 11:00 that night and finally settled into a comfortable bed for a good night's sleep.